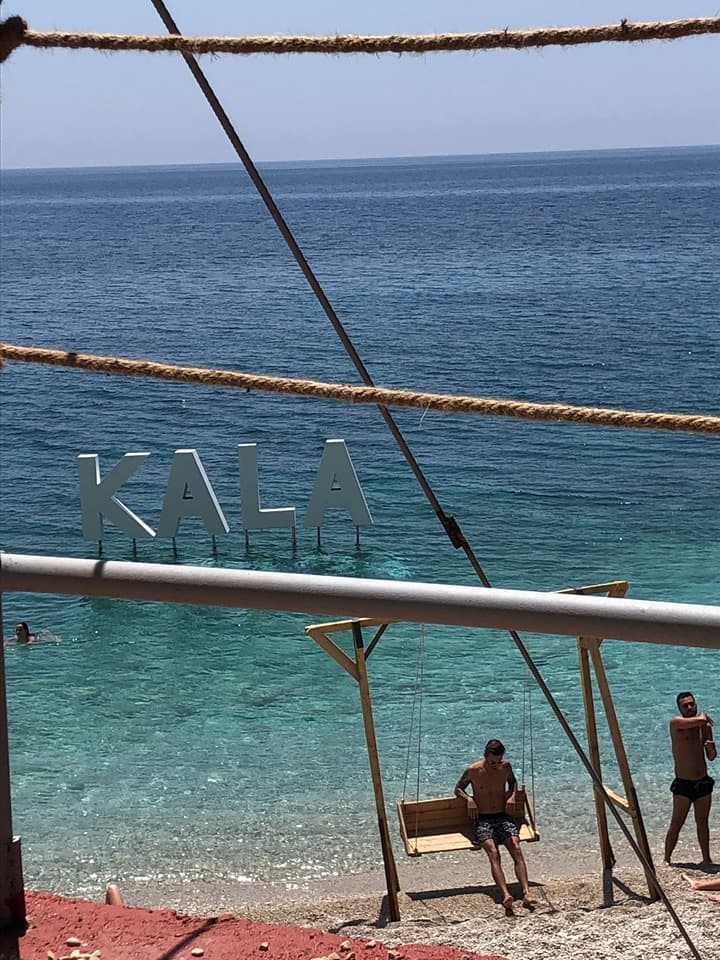 Albania: A tale of natural beauty, festival paradises and an outdated stigma
Albania: A tale of natural beauty, festival paradises and an outdated stigma. 
(piece by Ned Dillon)
Set alongside the Adriatic coast, nestled tightly within the curves of the Albanian mountain range is the village of Dhermi. To some, it is a week-long paradise destination, to others it is home, and to the hopeful; it is the beginning of a new party Paradise that can be paired with a sustainable industry for locals.   Summer 2018 saw the successful launch of Kala festival. Followed by a plethora of positive reviews from critics and punters alike, 2019 saw inspiration flourish and imitators follow suit. Kala returned for round 2, deep house imprint Anjunadeep pitched up to see what the fuss was about, and elsewhere in the Albanian Baltic's Unum Festival showcased minimal stylings across a long weekend.   Albania sees around 80,000 UK tourists per year, compared to its counterparts Greece and Croatia who see 3 million and 765,000 respectively. This leads one to wonder – why? Speaking to event organisers and festival attendees – providing word on the proverbial street, many believe Albania to have somewhat of an stigma attached to its name. This notion is reiterated by the countries prime minister Edi Rama "Albania has always been beautiful," he beamed in 2018. "But people think of it as a place where you get robbed or killed … But the stigma has helped us. When someone visits and gets out alive, they realise it's paradise!"
Whilst this may have been a firmly tongue in cheek statement, it seems based on numbers alone he may not be far from the truth.   It's clear that the promoters organising the festivals in the Dhermi village are consciously trying to build something sustainable in the community. Mainly by providing work for the locals with roles ranging from stewarding, to bar and security. This has been noted by many to have not happened in other Mediterranean festival hot-spots visited by predominantly U.K. tourists.   This influx of tourism seems to be welcomed by both politicians and the local workforce. Evidenced by prime minister Rama who provided a nights worth of free beer to attendees to kick off the festivities. But also by workers of the incessantly popular Luciano's restaurant who consistently catered to all customers, engaging in birthday celebrations, encouraged sing-a-longs and merry table-top stomping.  
With cheaper tickets for local residents, and having spoken to attendees who had driven long distances from Macedonia and Kosovo, it's easy to imagine these fans eager to see their own electronic music communities develop with this influx of festivals. However, it would have been positive to see these communities incorporated into the line-ups of the Dhermi beach festivals.   All in all, the future seems bright for Albania's festival scene as its current handlers seem to have their heads focused on building a strong workforce, with a community driven ethos. Let's hope this leaks into non-music related tourism and the negative connotations surrounding this near-untouched Baltic beauty are replaced with more positive ones founded in truth.  
The musical highlights of the week were in abundance. Spread across three seaside stages, and three soundtracked beaches, festivalgoers were treated to some of the best crews and artists that electronic music has to offer. Big-name 'crowd pullers' like Midland, Job Jobse, Hunee and Jayda G littered the line up with a focus on explorative lengthy 5-hour sets, giving each a chance to explore soundscapes that would not be found in their regular 2-hour slots. The real party starters, however, were the various crews that came out in full force as stage hosts.
At the helm of the Yacht Club for a mighty 8 hour masterclass in acid, breaks, tech and psychedelic sounds was World Unknown, represented by head honcho Andy Blake and long-time associates Jane Fitz and Jaye Ward. Elsewhere, London crew's Feelings and High Hoops showcased their residential talents.
There was a strong positive female presence across the 7 day soiree – D.Tiffany, Iona, Peach and Sassy J's performances were all noteworthy in their own right, churning up an eclectic variety of sets, ranging from experimental downtempo jams to dark and fast techno weapons. Big shout out's as well to Kala's resident DJ's on rotation all weekend, particularly to Brian Not Brian who amongst an undisclosed amount sets, saw dancers into 8 am on the beach with a stunning batch of 'chuggy' slowed down trance goodness. A final mention goes to Ollie Shapiro and AKA Juan, who as well as operating and running the whole of the festival, smashed the weeks finale set in true style with an unapologetic mix of hard dance music and Fleetwood Mac sing-a-longs.
Ned Dillon contributes editorial at Threads Radio and Hard Life magazine. By day he is a tech-start up operations worker, by night north London promoter. Founder of Meeting Points parties he has helped to shine a spotlight on some of London's best emerging talent and old-school luminaries. As part of the World Unknown team, he has helped to relocate the legendary party to its new north London haunt, as well as guiding their series of 10th anniversary parties and festival stage take-overs. Instagram @neddillon  
---
Back to home.