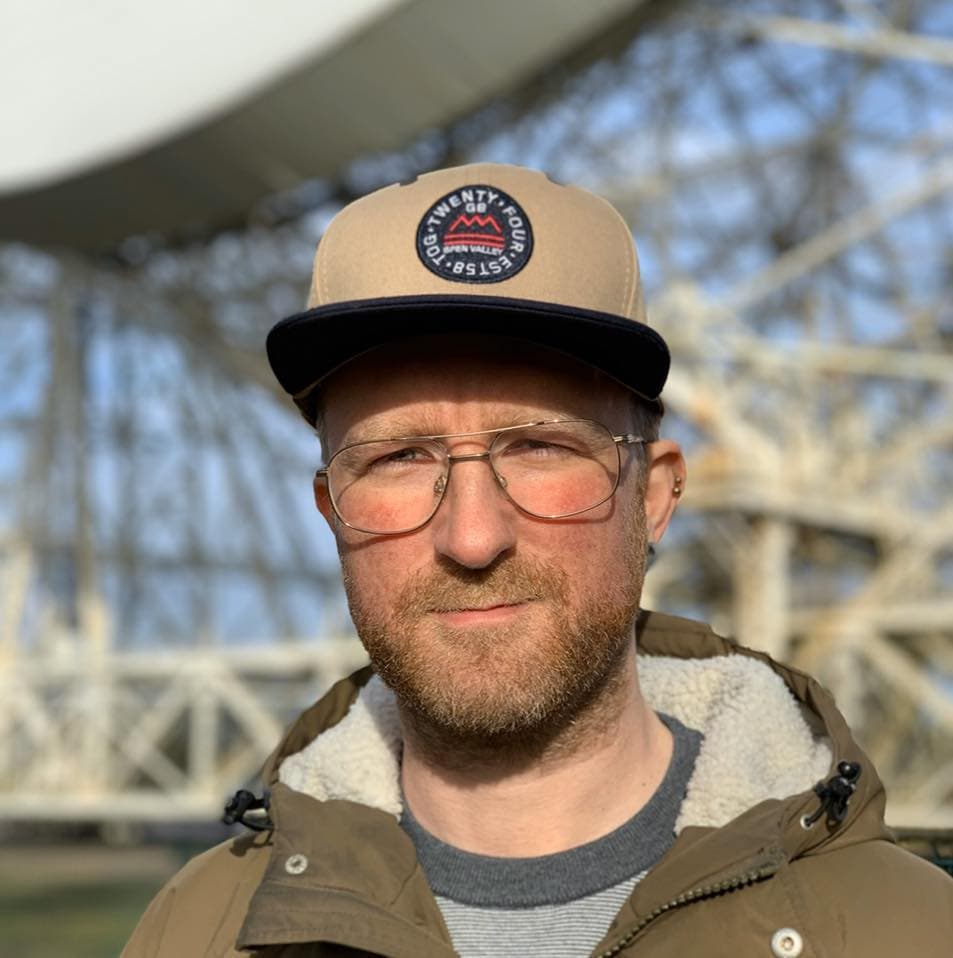 Balkan Vinyl TAKEOVER: Interview with Chevron
We're kicking off our interview series in anticipation of the Threads Balkan Vinyl Takeover this Saturday today with Chevron. Catch the exclusive rebroadcast of his Space Cassette live jam this Saturday 6pm GMT.
Who are you, and where are you from?
I am J, aka Chevron. I am currently near Preston in the North West of England

What's your connection with Balkan / I❤Acid?
Josh from Balkan and I Love Acid is a friend who releases my music. He likes curry, booze, and raving.

What vibe have you gone for with this live jam?
Space Cassette asked me to do a live, streamed, jam as part of their lockdown event RaveStream. As I didn't record the performance at Bangface 2020, I decided to replay the set for the RaveStream. The jam is the audio recording of my Ravestream performance. I perform all the tracks live using an Elektron Octatrack sampler and a TB-303 synthesizer.

What is a positive story or something good that has happened to you during the pandemic?
During the pandemic I was fortunate enough to buy a house with my other half, so after 16 moves I can finally have my studio settled in one place.

What do you have coming up?
I have releases planned for a couple of Josh's imprints. A track on a LoveLove Records compilation and something planned for Móatún 7. The last show I did was at Bangface 2020, a live set of all new tracks—it was a proper decent crowd.
What's been your favourite piece of music in the last year?
I don't really keep up with a lot of new music. This year I got into Clannad (yes Clannad), enjoyed some Sophie (RIP), discovered Haruomi Hosono and listened to Paul Simon's Graceland on repeat when I moved house! I've been listening to Orbital, 808 State and Photek a lot in the car (I have listened to them on loop since the 90s).
Give us some advice?
You don't need a lot of stuff to make good music, you just need to make good music.
---
Back to home.