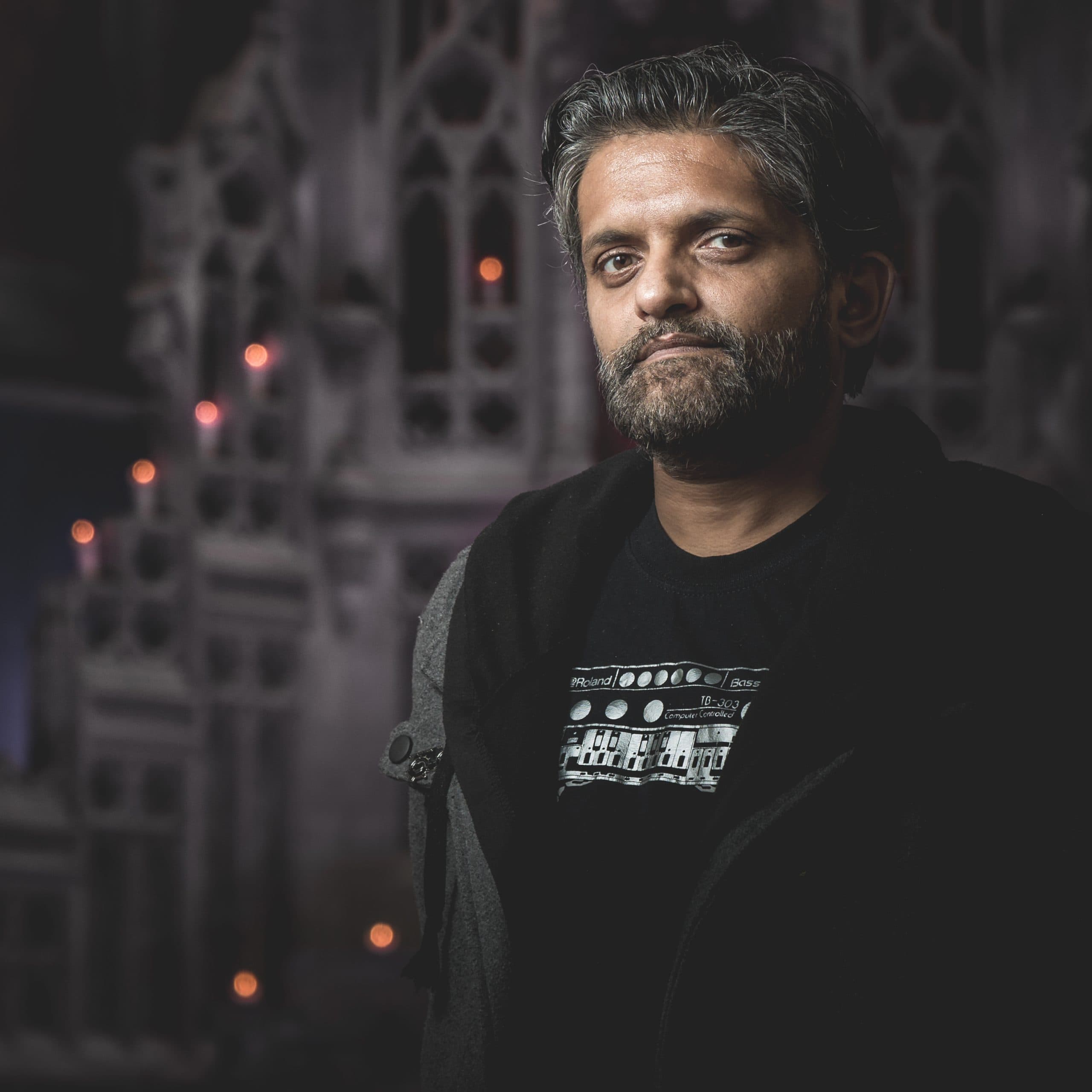 Balkan Vinyl TAKEOVER: Interview with Suddi Raval
Catch Suddi Raval's hour-long mix for the Balkan Vinyl TAKEOVER this Saturday at 11pm, exclusively on Threads.
Who are you, and where are you from?
I am Suddi, originally from Manchester but now living in London. I'm one half of rave outfit Together, known for the anthem "Hardcore Uproar" that made it to no. 12 in the UK charts in 1990.

I got into Acid House when I was 15 in 1986 hearing it on Stu Allen's local radio show and buying compilations by FFRR, Westside records and the odd import I could afford. I pretty much devoted my life to Acid House after I went to the Hacienda and Blackburn raves after meeting like-minded people.
What's your connection with Balkan / I❤Acid?
My connection was originally with the clubnights. I've been an avid follower of the I Love Acid parties for about 7 years, and used to get the train from Manchester to London just to dance all night. They were always good, but they seemed to get better and better as the crowds got more into the amazing '89-style atmosphere. I went to one of the last ones in Manchester just pre-pandemic and it was off-the-scale good.
More recently my relationship with Balkan/ILA has a changed a bit: since the pandemic I got into making lots of music, so I sent some to Balkan and luckily they liked a couple so that should be coming out next year.
What vibe have you gone for with this mix?
It started off as a mix of some of my new stuff but, as always, I end up playing some of my favourite records. I started with Annie Hall and Dexter and ended with Legowelt and Sansibar, but the rest is all me. The vibe I wanted to go for was to show the diversity of modern electronic music. I love how there is so much going on right now in modern music.
I used a Traktor S2 to do the mix, which I love using because I teach DJing with this simple bit of kit, and the students are always a bit dismissive of how cheap the units are until I explain I have supported some of the biggest names in dance music with it. Just before lockdown hit, I supported Inner City, Soul 2 Soul and Joe Smooth. All of those sets were on this little 200 quid Traktor deck.
What is a positive story or something good that has happened to you during the pandemic?
My work ethic is probably the best thing. In an attempt to hide from the nightmare around us all, I just dove into music and found myself stripping back the way I made music—and the more I took away, the more effective it got.
I used to add layers of crap but taking that away has been life changing, no exaggeration. I got hooked and have written about a hundred tracks in the last year and the best thing is, most of it has been signed.
What do you have coming up?
I've a few gigs. Two with my DJ heroes Jon Dasilva in Rochdale and Hebden Bridge in September, then another two in October; one in Colne near Burnley with Mark Archer and one in Macclesfield supporting New Order legend Peter Hook.
As for releases, I've tons coming out. Some of it I can't talk about in too much detail until the labels announce. Some of the labels I have confirmed to release with are Further Electronix, We're Going Deep (I Love Acid resident DJ Placid's new label), Balkan Vinyl, Reflections of Yesterday, Acid Chicken, Ostrich, Deep Down Dirty, a few remixes.
What's been your favourite piece of music in the last year?
There's too much to dwindle it down to one to be honest but one of my faves is Sound Synthesis's Electric Flux. Annie Hall, NULLPTR and Sansibar have all made music that's blown my mind. Cry by Sansibar might have the greatest bassline I've ever heard and I can't help but play it in any mix I do – and the best thing about it is, it fits into any kind of set: house, electro, acid, techno—it doesn't matter, it lifts the energy levels. Plus I hear the lyrics as a kind of celebration of the end of lockdown—although that never seems to be happening!
Anything else?
I think it is the best time for electronic music, as producers have had time to really hone their craft—but it is ironic that the places the music is designed to be played in are shut right now, so I hope the vacuum this pandemic has caused is going to implode in a positive way and the energy people have for the nights will be something like we saw when Acid House first hit our shores in 1988-89.
---
Back to home.