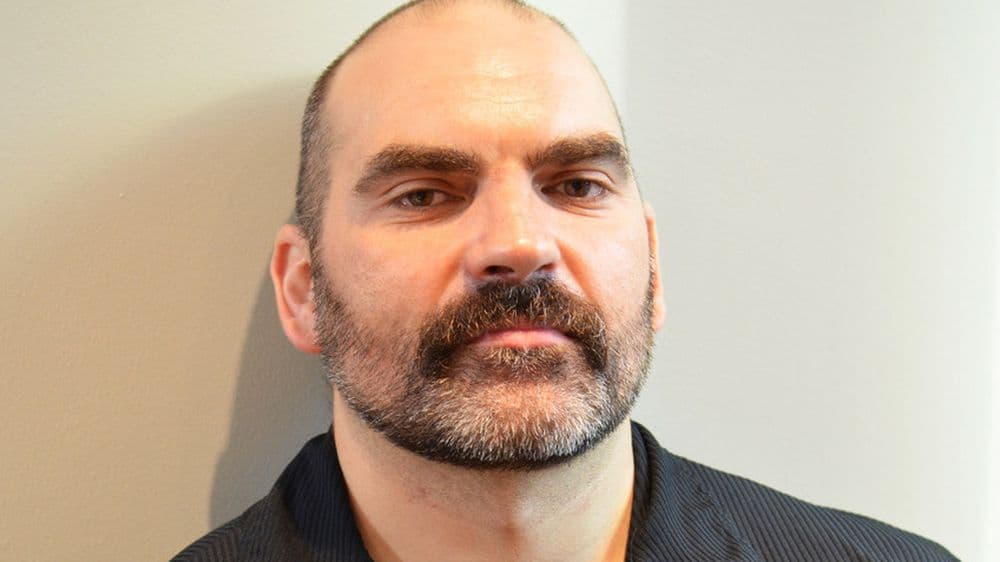 Balkan Vinyl TAKEOVER: Interview with Wes Baggaley
Catch Wes Baggaley's hour-long mix for the Balkan Vinyl TAKEOVER this Saturday at 8pm, exclusively on Threads.
Who are you, and where are you from?
I'm Wes Baggaley. I'm from Wigan but I live in that London now.

What's your connection with Balkan / I❤Acid?
I played at I Love Acid at the Pickle Factory in January 2020 and I do actually love acid.

What vibe have you gone for with this mix?
Mucky acid, bangers and shit. Quite psychedelic in places. Used two Technics 1210s and one busted old CDJ—not one of the snazzy USB ones, an old one that only takes CDs.
What is a positive story or something good that has happened to you during the pandemic?
I learned not to worry about nonsense that doesn't matter that much, and that it doesn't matter if everybody doesn't like you.
What do you have coming up?
Wonderpot at 24 Kitchen Street in Liverpool with Helena Hauff, Waterworks festival in London, I Love Acid at Club 69 in November. A couple of Bottom Heavy parties. Playing at Girls of the Internet's debut live show at Night Tales. Something at The Cause.

What's been your favourite piece of music in the last year?
I honestly can't choose. If you mean clubby stuff, Kerrie has done a couple of bangers. Really got into DJ Nobu recently. The two Barker 12-inches on Ostgut are dead good. I've been listening to a lot of grindcore though—Napalm Death's latest album is cool if you like that sort of thing.
What's your favourite quote?
Too many cocks spoil the breath.
---
Back to home.