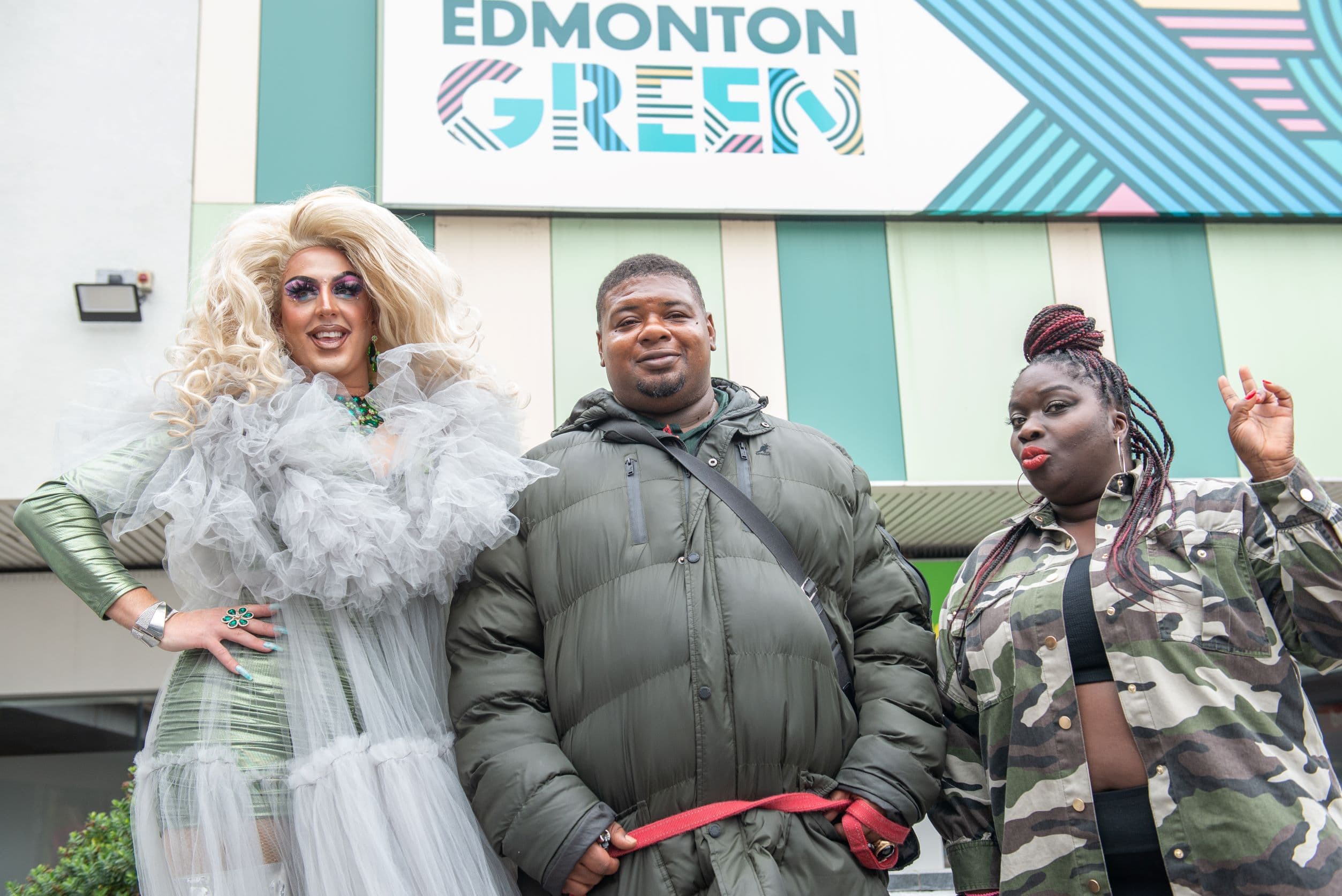 NEWS: Big Narstie, Sissy Lea and Abena The Actress help to raise funds for local Edmonton charities
Savi Tailor reports from Edmonton on this wholesome tale about music, charity and local community building.
The weekend of September 4th saw the stage set for charity at Edmonton Green Shopping Centre with a talent show of young people entertaining the crowd—cheered on by Big Narstie, actress Abena The Actress and local superstar Sissy Lea.
The annual fundraising event, One Great Day, took place at shopping centres up and down the country in aid of Great Ormond Street Hospital (GOSH) and local charities. The team at Edmonton Green chose to support Youth & Community Connexions (NYCC), an onsite charity supporting local young people as well as the wider community.
From 11am to 4pm on Saturday, families were spoilt for choice with carousel rides, face painting, meeting superheroes and a full-on talent show. All proceeds made during the day were split between Youth & Community Connexions and GOSH. To top it all off, Crosstree Real Estate Partners (Crosstree) and the owners of Edmonton Green Shopping Centre matched all funds raised so that each charity gets an even bigger portion!
Rebecca Bird, Retail Manager at Edmonton Green Shopping Centre, said: "It was such a wonderful atmosphere and we are so proud to have been a part of this. Supporting the local community is something we strongly believe in and we are over the moon with the money we raised on the day. Crosstree's generous donation has meant that both charities will receive £706.16 and knowing that locally this will go towards the learning hub for NYCC means a lot to all of us involved."
Cynthia Cobourn, Director of NYCC, said: "This weekend was something the team were all looking forward to for a while and I couldn't be prouder of all those involved. A great day was really had by all and we were able to raise funds and awareness in the process.
We are so grateful to everyone that came to support us on the day and help us raise the much-needed funds. And thank you Crosstree for the additional donation. We are blown away."
Rebecca continued, "It really felt emotional being involved in this event and every time we get the community together in Edmonton Green Shopping Centre, I am truly filled with so much pride. Community for us is what it is all about. Keep your eyes peeled for what we have throughout the year!"
The team at Edmonton Green are working hard to continue their summer success of events and will be keeping us on our toes with even more events scheduled throughout the year. Keep an eye on the website, follow them on social media or request to receive the monthly newsletter for updates.
Author: Savi is a content writer and communications specialist. She has her own media company, Tailor Made Media, that she runs with her husband. Their focus is to help people push their businesses forward through vidoegraphy, photography, press, content and social media. For more information please email [email protected].
Edmonton Green Shopping Centre is a community focused, mixed-use town centre scheme with significant land holdings with redevelopment potential. Owned by Crosstree Real Estate Partners and managed by Ashdown Phillips & Partners.
Youth & Community Connexions is a youth lead charity that is taking a fresh approach to youth work and providing support to the varied and diverse communities in North London. The organisation was established in 2008 in response to escalating gang violence in the community.
One Great Day is a UK wide annual charity fundraising day, raising money and support for Great Ormond Street Hospital Charity and another local children's charity close to the heart of each community. It was established in 2014 and has so far raised over £750,000 for more than 220 different children's health charities across the country.
---
Back to home.