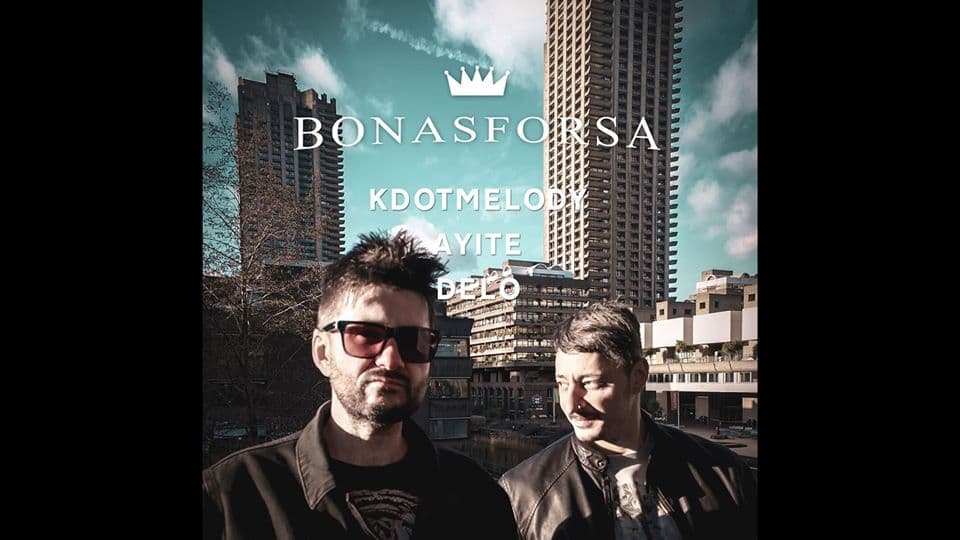 Bonasforsa Live at EartH – 13-Mar-20
In history, Bonasforsa was a 16th century Polish queen of Italian origin, and in present it's also the Italo-Polish electronic duo Krzysztof Kozber and Rico Casazza.
Bonasforsa will perform tracks from their new upcoming album and also some bits from their debut long player live at EartH (Evolutionary Arts Hackney).
Their approach is a unique combination of Hip-Hop beats and electronica, played live with guest MCs: Delo, KdotMelody and AyiTe, each of who will also perform their own sets throughout the night.
Also, you can look forward to special opening and closing sets from Robert, musically focused on shades of broken beat, hip-hop and R&B, woven through jazzy and soulful resonances.
Entry is £5 at the door, certainly a bargain to come around and support your local culture. But if you can't make it, Threads Radio is going to host the whole event that will be live streamed on their platform all night long.
Bonasforsa: https://soundcloud.com/bonasforsa
KdotMelody: https://soundcloud.com/kdotmelody
AyiTe: https://soundcloud.com/ayitefirstson
Delo: https://soundcloud.com/mynameisdelo
Robert: https://soundcloud.com/littlebeatdifferent
Threads Radio: https://threadsradio.com/
Ticket: £5 at the door
---
Back to home.