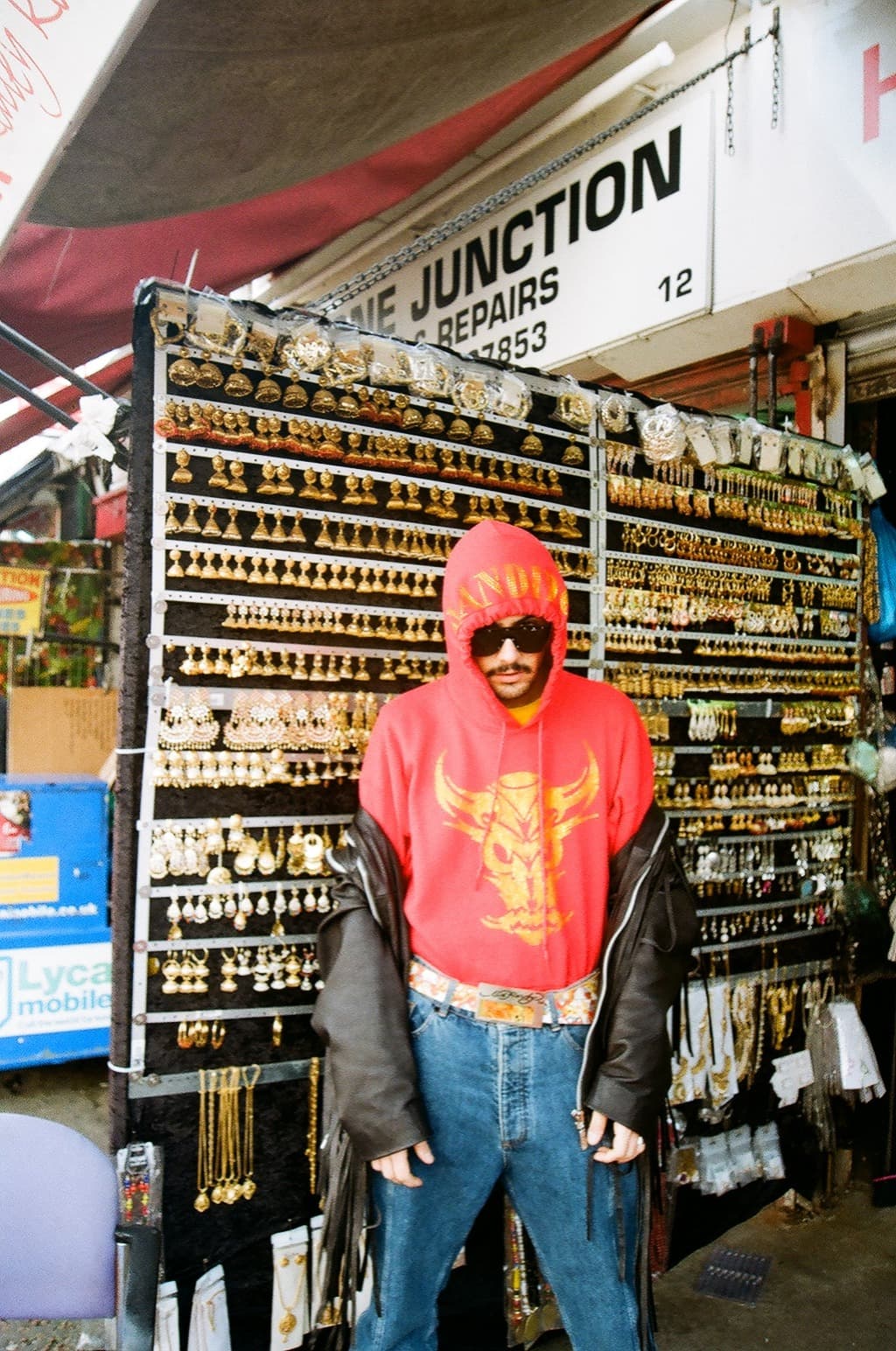 Brexit's Effect on the UK Music Scene: The importance of free movement for electronic music in London (by Alejandra Cabrera)
Chema Diaz (by Alejandra Cabrera)
BREXIT EFFECTS ON THE UK MUSIC SCENE: THE IMPORTANCE OF FREE MOVEMENT FOR ELECTRONIC MUSIC IN LONDON
London is a multicultural hotspot that has seen the birth of many artistic and musical trends due to its diversity, both in production and in audience. Sadly, the populist trend rising globally has already started damaging the UK by threatening the living status of thousands of immigrants in the British capital.
According to the UK Music Diversity Survey report, 10% of the music industry workforce holds a passport for an EU country other than the UK. Making it a greater percentage than the estimated 7% total UK workforce from other EU countries.
Without free movement, many companies and music projects wouldn't be able to develop, relying heavily on EU-granted freedom of movement for touring, booking artists and promotion.
While many artists are working to provide safe spaces and platforms where people from anywhere can party and celebrate their love for music, they say to have felt threatened by the atmosphere of exclusion and division.
Tremors TV is one of those spaces and is the manifestation of what London represents: it strives to be a welcoming and creatively empowering space where anyone is free to be whoever they desire.
Xdrm666, its founder, tells me about Tremors from its beginnings: surprisingly, as an architecture and culture magazine from his student years at Bartlett School, UCL.
"We'd always had really interesting music people involved but it was a magazine about art and culture, mixed passions," he says.
When designing a building, Xdrm666 was passionate about the importance of sound and space. He admits to have admired the Haçienda, in Manchester and the rave community that Joy Division inspired. Tremors then started to become more of a space where different interests and passions brought people together.
"I think of it now as in creating a city or a community where people have a common interest, not even in a specific music or such but in energy, in a positive and shared energy," he explains.
Xdrm666 continues to express the sense of community that the parties he puts on have, comparing it to the freedom of the goth scene, without the darkness that the latter offers.
"[In the goth scene] there's a beautiful freedom and you've got a community to be whoever you want to be, wherever you come from. I want to achieve this without the darkness and just offer people happiness."
Not only are the artists participating in Tremors mainly from mainland Europe, but the people who gather for what this community is offering.
"Connecting with those from other countries is extremely important for music and culture. We can get so much influence and meet amazing people that expand our horizons. I get messages from people all over Europe who want to collaborate and this will be more complicated to achieve after Brexit, sadly," Xdrm666 says.
Tremors has big projects lined up for the future, with plans to create audio-visual spaces combining music and short films by commissioned artists.
Chema Díaz is a Spanish collaborator with Tremors. He moved to London seven years ago to study and try his luck in the fashion and music industry.
Chema started working in retail and playing sets mainly at LGBTQ+ parties in places such as Dalston Superstore. He ironically felt really restricted and judged in these spaces claiming to be "inclusive" and "open to everyone".
"In the LGBTQ+ parties that I started playing at they would tell me that my music was too hardcore and in the electronic ones they'd say it was too gay," Chema says, laughing. "They would yell at me, 'You can't play a techno mix of Britney Spears!'".
It wasn't til Chema met artists from the hardcore label PC music that he felt he had the freedom to play what he wanted and have a good reception. "Tremors' parties are one of my favourite to play at. People are really open to anything and I can come with a set starting with Bakalao (Spanish 80s hardcore) and mix it with something mainstream and well known like reggaeton or Las Ketchup's "Aserejé", people go crazy!"
However, Chema has already felt the consequences of Brexit. He has experienced difficulties in getting documents ready for applying for entrepreneurs aid after he was told he couldn't legally prove he had been living in the UK for the past 7 years, despite having provided tax evidence, payslips and housing contracts.
"I honestly believe that all this to be a smokescreen to deviate the conversation from important internal issues such as healthcare and police cuts but if this ends up happening and it eventually makes it harder for me to stay, I'm happy to leave. I don't want to be somewhere where I do not feel welcomed." Chema admits sadly. "It is truly sad because I feel that immigration is what truly makes the music scene in London so great and diverse. If it wasn't us pushing for different formulas, people would be really closed to specific genres."
Mixmag, like other globally known music publications, will also be affected by a lack of free movement in Europe. Their senior designer, Vassilis Skandalis, who originally comes from Greece, stresses the importance that connections with Europe has for Mixmag, saying that the main problem would be the increased cost and levels of security of traveling. "We are constantly travelling and we need relations between countries and people to create collaborations," Vassilis says.
With Brexit having profound implications for all sectors, the music industry could be one to really suffer. Free movement is crucial for creative sharing and a lack of it will inspire a sense of exclusion and division, which will demotivate artists from settling in the UK.
Alejandra Cabrera Abasolo is a freelance journalist and contributing writer for Threads Radio.
She has wrote for publications such as Mixmag and is currently studying Journalism at City, University of London.
Alejandra has a passion for music and photography, which are the main topics of her work.
You can access her recent work at: www.alejandracabrera.com
And contact her at:
Twitter: @alupicabrera
Instagram: @alupicabrera
---
Back to home.