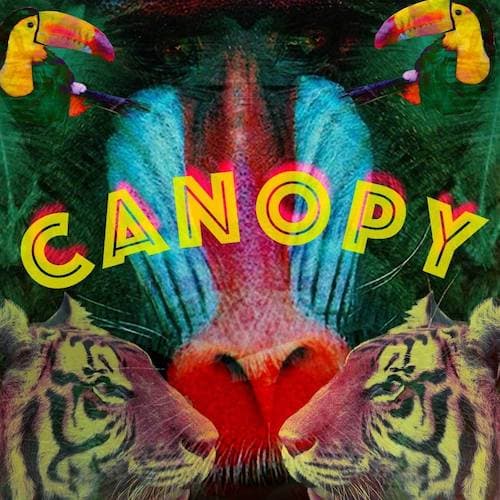 Canopy Presents w/ Noqualms
UK Funky. What is it? What was it? These were questions I wasn't asking just a few years ago. Despite working in a few clubs during university in Nottingham (Stealth prime amongst them) and, unavoidably, catching the tunes by the most well-known producers and artists (Crazy Cousinz, Fish go Deep etc) I didn't fully understand it. Nor, unfortunately was I acquainted with the darker more bass oriented end of the Funky spectrum. Artists Like Marcus Nasty and Champion brought a groove I missed first time around. Don't get me wrong, the less bass oriented tracks like 'Lights On' still smashes dance floors but there was a whole undercurrent to that sound that I was ignorant to. Essentially, I'm a (very) latecomer, but, what a time to come to be arriving.


The aesthetics of UK Funky (itself a pastiche of a range of different sounds primarily from diaspora and migrant communities) have blended, produced offshoots and continues to warp in wholly unexpected ways. Take, for example, the Even the Strong parties and associated label Herr records. They push a stripped-down drum and percussion focused sound that completely lacks the vocals of the first iteration of Funky while incorporating aesthetics from tribal house and techno. Artists like NKC, MM, Syn, Nara and far more besides push a blend blend of this 'Hard Drum' sound alongside the latest iterations and nuances their own production values bring to the mix. And, this isn't even beginning to explore the range of global sounds somewhat similar but wholly distinct from Funky such as Portugal's Kuduro, Brazil's Bailefunk, and South Africa's Gqom. Essentially, there is a bewildering array of sounds that escape, mutate or ignore the standard four to the floor sounds of house and techno bouncing around the globe. And, there's been a continuous presence here in the UK since we were graced with the arrival of the people who brought the cultures that helped shape our own homegrown styles.
Anyway, I'm writing all this as it's because of these people that I've found myself where I am. I've liked all dance music (yes, gabber, psy-trance and breakcore included) but while my love of those genres is more an appreciation from afar these days – my love for the Funky aesthetic and the rhythms far more commonplace amongst the sounds of the, not appreciated nearly enough, global diasporas in the UK are easily the most exciting part of music for me today.


With the Canopy Presents show, I hope to bring some of the producers, DJ's and radio hosts that I feel are pushing these funky, global, and percussive oriented sounds and from whom I get goosebumps listening to. I'm not a forerunner here or particularly involved with any of these scenes; the only thing I know I've got is big enthusiasm for the sounds.
That being said, my first show on Threads is going to be a techno/trance special with my first DJ mentor and long-time friend Amun Stray. Go figure.
Luke Thurnham is a senior editor, content curator and contributor at the Threads radio blog. He also fits in teaching, DJing, producing (at the station), volunteering, and political activism into his schedule. Outside of this, he spends his time (yeah, what time) being mildly depressed and playing video games. Follow him on twitter @GSVwhatgravity
---
Back to home.