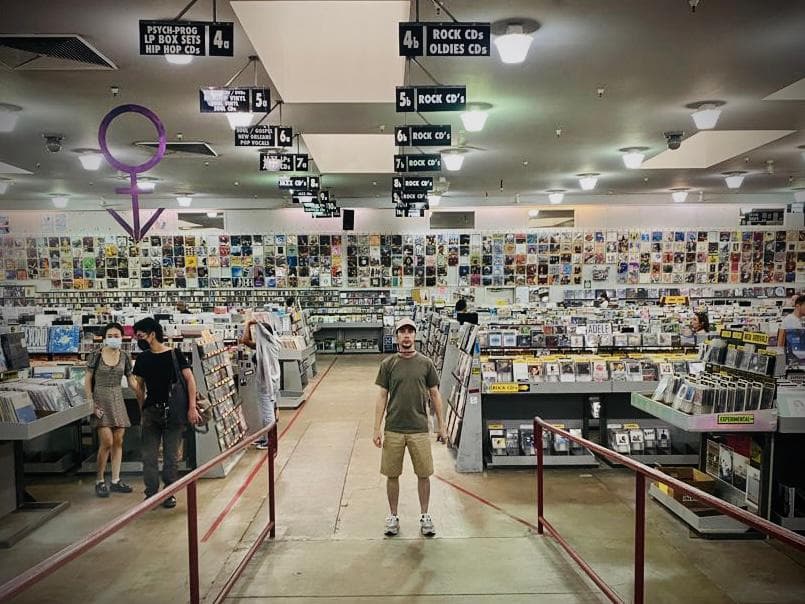 Celebrating Five Years of The Ditch w/ Adam Clarke
February marked the 5th anniversary of one of the stations longest running shows, The Ditch with Adam Clarke. We caught up with Adam who selected 5 tracks that embody the style and ethos of the show and hear about some of his memorable moments on air.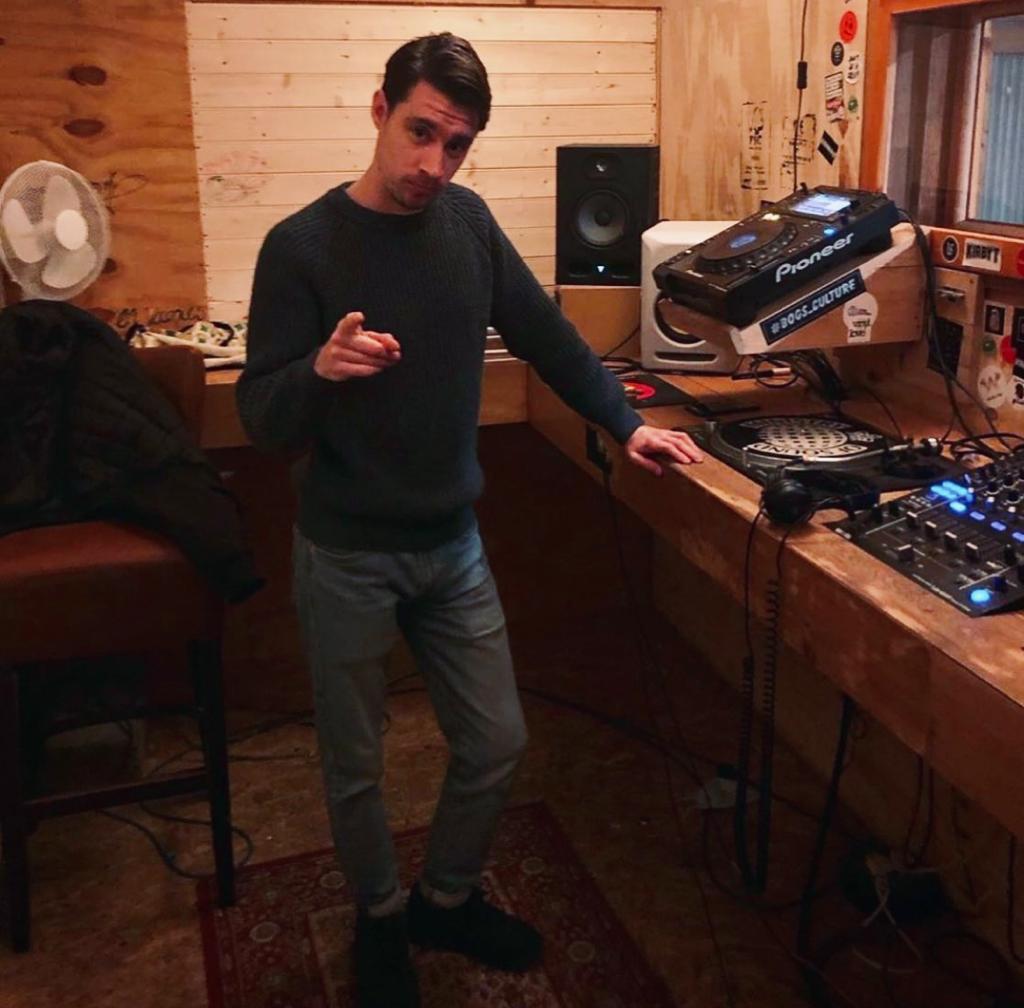 Adam: I started the show back in 2018 on 199 Radio which was the precursor to Threads. That's where I met Freddie and Lee. It was my first foray into the world of radio presenting and although I had been buying records for a few years and playing the odd party, I was, and remain, a fairly green DJ.
I've always had an obsession with finding music to share with people. Even someone asking "what's this one?" is a big buzz. Or hearing a track and sending it to someone who will really enjoy it, regardless of the time of day or whether or not they had heard from me in years.
I always found it very nerve racking taking on a wide eyed expectant dancefloor so the radio model appealed to me. An outlet for countless hours of scrolling and clicking and digging and listening. If you were ever at an afters in my place you would be familiar with the view of the back of my head crouched over the few crates of records I had amassed since moving to London from Dublin. More than happy to leave my friends and the odd straggler mingle and chat round the flat while I presided over the turntables.
And I suppose that's how the show has gone, me playing music to a handful of people, mostly friends and the odd straggler who happened to be tuned in when the show is on. Or those who finally relented to my spam on social media.
So what follows is a selection of tracks to give you a taste of what it's like in The Ditch.
Midnight Special by Psychic Mirrors
Adam: This is as good a place to start as any as it was the first record I played on the first show back in New River Studios on 199 Radio. The show was all vinyl and I think I just brought all my favourite records and started slow and finished fast. Freddie was producing the show and when I asked should I be speaking he said "well if you're gonna play so many different types of music it's good to let people know why you're playing it" (or something like that). I think I dipped the fader a couple of times and hovered over the mic only to bottle it last minute. Truth was I hadn't thought much about it. I was just playing music I thought was good.
After 5 years of picking music I think is good, I've gotten a little better at explaining why I'm playing it. I heard this track on a recording of Shigeto at Spiritland. I was immediately obsessed. I tracked down what seemed to be the last available copy from Red Eye Records in Ipswich. Released on the excellent Peoples Potential Unlimited (PPU) label, I had assumed it was a reissue of some forgotten boogie gem from the 80's. I almost shat myself when I realised that the group Psychic Mirrors were a 6 piece band from Miami and had released the track in 2013. The epitome of a b-side, it shares a 12" with the more upbeat "Charlene". "Midnight Special" is the one for me though. That bassline, the horns, the sluggish sexy tempo all make for a perfect start to a show that is going to gather speed and momentum as it goes. I caned this to bits but it's still enjoyable and definitely got another outing on the show a few years later.
No.4 by I-Level
Adam: Another beaut of a b-side. The first record I ever bought on discogs. I had a rule that I wasn't going to buy records online but after searching in pound bins for a while I got fed up and gave in to the discogs sharks who wanted £1 plus delivery for this 12" A sided by the up tempo "Minefield". I first heard it selected and talked about by Actress on one of Benji B's radio shows. He mentioned how everyone was into the A-side but he always preferred this. I have to agree that this brit funk reggae type thing is also right up my strasse. A wicked bassline, piercing guitars and a lament of a long lost lust that probably never made it past "hello". I played this as the opener in my second show while I was still working through some of my favourite records.
Mother Earth by Adam F
Adam: There's a theme emerging and that theme is b-sides. This was on the flip of "Metropolis". A groundbreaking piece of DnB released on Metalheadz in 1996. The track starts with a voicemail of Goldie chasing up Adam F for what he knew would be a monumental moment for his label. But again for me, because I'm not a purist, when my good friend Bonz played me this record, it was the b-side I was immediately drawn to. So much so that he gifted me a copy of the record. Muchas gracias Bonz. I played it on a show with Tom Breslin who exclaimed "what the fuck is that?" (in a good way) upon hearing it in the studio. Yessssssssss!
Freak For You – Unknown Artist (Actress)
Adam: At number 4 on the list I'm realising how impossible this is and how many amazing tracks I won't be able to include but I'm going with my gut. Moving on to the Threads years now. It's March 2019 and I'm joined on the show by Andrew Pyke who created a jaw dropping 60 minute mix of experimental, spoken word bass, chopped and screwed dubstep mixed with afro, weirdo, lo-fi digi disco. It really was a thing to behold all live from the new Threads studio above The Cause in Tottenham Hale. Guests were really important to the show. It felt strange doing a show alone without someone there to feed off and have the craic with and this was definitely one of my fav contributions. I'm a sucker for a multi genre vibe. A mixtape feel, only this wasn't just a playlist. Bored with mixing within the boundaries of genre, Andrew would generally want to find out what it sounded like to play his 140bpm 12" at 33rpm and see what he could blend it with.
This track spoke for itself though and I immediately requested an ID when he put it on. Actress on edit duty. Not much has been changed from the original from Royal Delight but the reduction in tempo, distortion, chops and scratches make it sound like something Ron Hardy might have done in the Muzic Box. I would urge you to give the second half of this show a listen. Bravo Mr.Pyke.
I'm Gone by DJ Rashad
Adam: For a long time the shows were laid out from slow to fast which would mean they would inevitably end in either jungle, dubstep or footwork. In a lot of cases it would be something from the DJ Rashad or Teklife back catalogues. This one may have gone under the radar. I'm not sure. It could be considered a grim prophecy from the man himself about his eventual tragic demise or maybe just a tribute to another legend in the sampling of Gil Scott Heron "Home is Where the Hatred is". I do remember playing it early in the morning at a party in Morocco. People were literally sleeping on the dancefloor including the sound guy who owned the Funktion 1 system that I almost blew as soon as the bassline on my soulseeked mp3 dropped. As I have aged there has been less and less of this tempo and frequency played on the show but there will always be a place in my heart for all things bass. RIP Rashad.
Right, I only covered the first year and half of the show there but still i think these selections give a good account of what the show has been about. It's like an afters round mine and when you hear the dubstep it means it's time to go home. Until then, keep her lit. Stay locked. 3 missed calls for a reload. G'luck.
The Ditch with Adam Clarke once a month on a Thursday at 12pm.
Instagram: @adam_the_ditch
E-mail: [email protected]
Mixcloud: https://www.mixcloud.com/adam-clarke4/stream/
Editor: Alex Honey
---
Back to home.