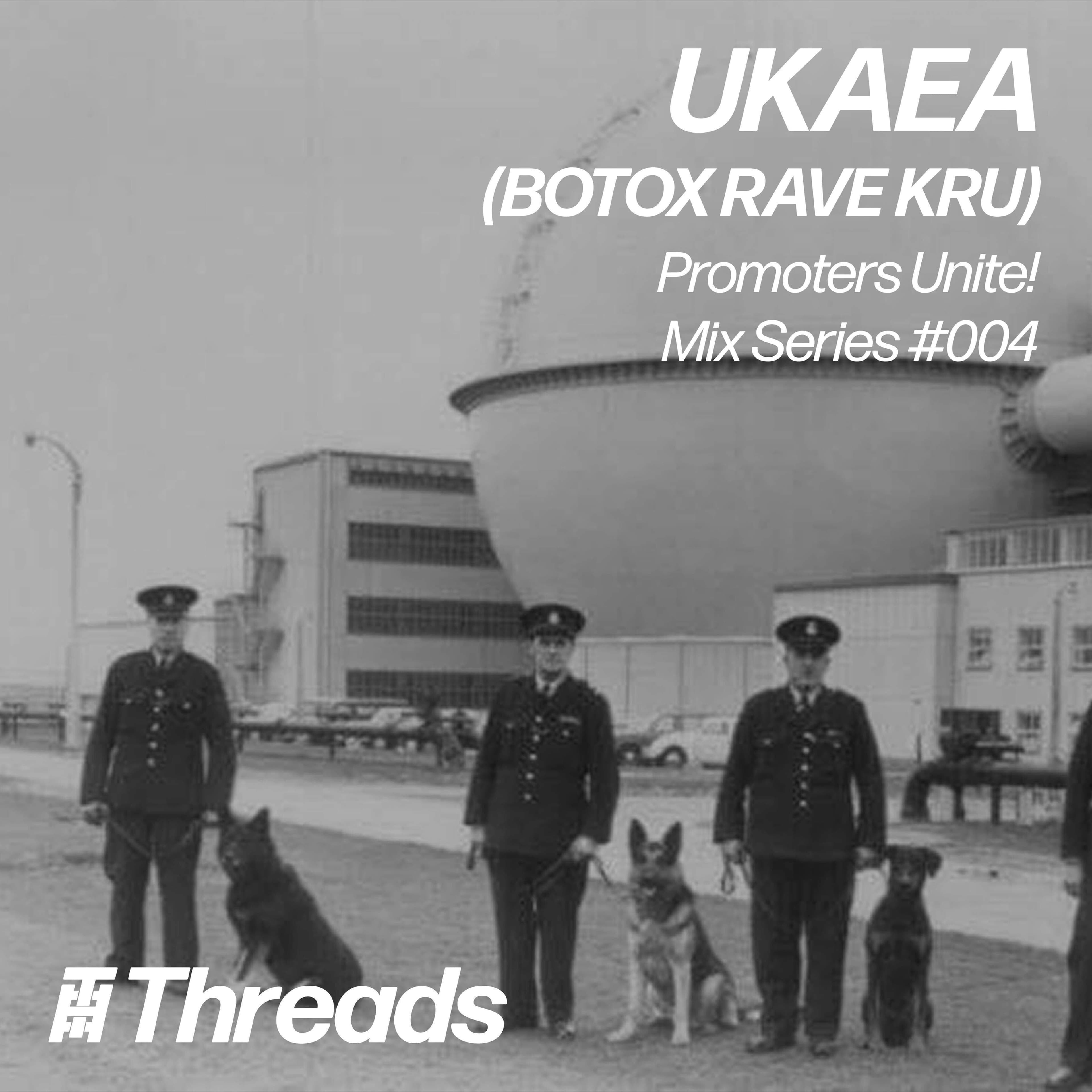 Easter Sunday Rave Pre Party Mix Series: #4 Botox Rave Kru
It's Wednesday, it's midweek and time for another mix. Our fourth in the series is from Botox Rave Kru (UKAEA)
>>>Name of crew
BOTOX RAVE KRU
>>>What do you do
Play live, DJ and produce. Generally, techno that doesn't sound like techno and non-techno that sounds like techno.
>>>Where can we find your stuff
https://ukaea.bandcamp.com/releases
https://extremeultimate.bandcamp.com/album/split
https://palemaster.bandcamp.com/album/the-empire-never-ended
plus this new band I'm in, we're playing Supersonic Fest, have a go
https://worldzero.bandcamp.com/track/all-rivers-flow-to-zero
>>>Why did you get involved in the event
To have a laugh with mates and pagger out loud music whilst moving our limbs, shouting and necking loads of drinks.
>Tell us about your mix
It veers around quite a bit: smashed-up techno; noisy African and South American business; haunted ambience; disorientating polyrhythms; abrasive glitchiness; mutant dub and garage. The kinda shyte you can expect from me on the nyte.
>>>What room are you playing in for the event
Room 2: The Muntstation
>>>Anything else you'd like to share?
I'm a gentleman so I volunteered to play first. Get to room 2 at 11 sharp and I will give you the heebie jeebies.
For those of you wanting to catch up on the previous mixes, here is a playlist with everything so far:
---
Back to home.