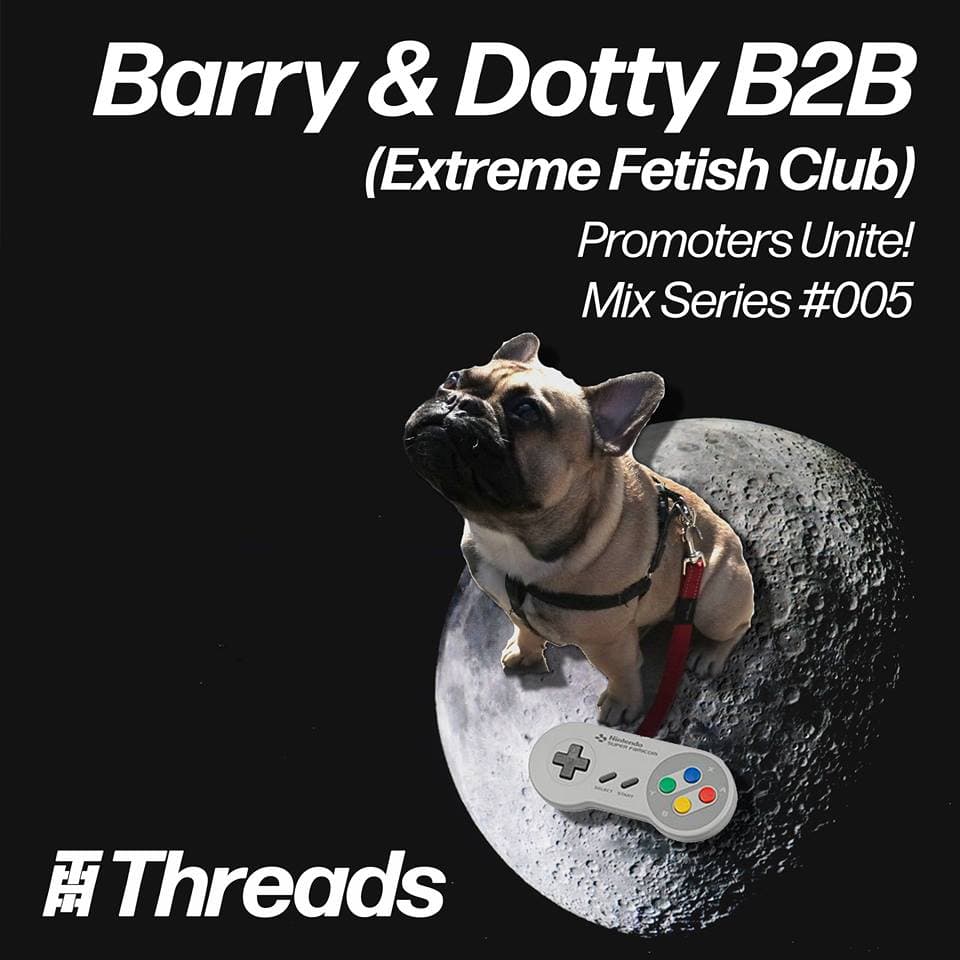 Easter Sunday Rave Pre Party Mix Series: #5 Extreme Fetish Club
So it's Thursday, it's that time again… next up in our pre party mix series is Extreme Fetish Club feat Barry Bungalow VS Dotty Davies B2B. Instead of fighting over the stereo at home they're doing it in front of everyone else!
Name of Crew:
Extreme Fetish Club
What do you do?
We are Al & Emma and we organise surrealist comedy events, run a show on Threads and generally behave like those annoying people who takeover the sound system and you weren't sure who invited them to the party. The more you question how we got here, the more we aggressively we will dance at you. Usually with pointed fingers and a screwed up face. After it's all done it turns out no one invited us we just made a load of noise and split.
Where can we find your stuff?
You can listen to our shows on mixcloud or come to our events, all of them are shared on our Facebook page: www.facebook.com/barrybungalowshow
Why did you get involved in the event?
We are part of the team at Threads so it was a case of can we play some ridiculous music on a loud system, if not, why not? Thankfully it was a yes so we are representing the ridiculous, shape throwing, 'ABBA Gold' is a legit album of bangers crew. Because stuff like that should not be forgotten. You are never too cool to get down to some Swedish power pop, in fact if you're above it, then you aren't cool enough to party with us. Plus it seemed like good craic.
Tell us about your mix:
After seven hours, almost divorce and the ever present threat of physical violence (from Emma) we managed to agree on a selection of tunes that we feel gives a little taster of what we are going to do on the night as well as what is on our show. Party, fun, dancing and stupidity is what to expect.
Where are you playing:
We're on at midnight in The Iguana Lounge (Room 3)
Anything else you'd like to share?
Listen to our shit.
Catch up with the previous mixes in the series here!
---
Back to home.