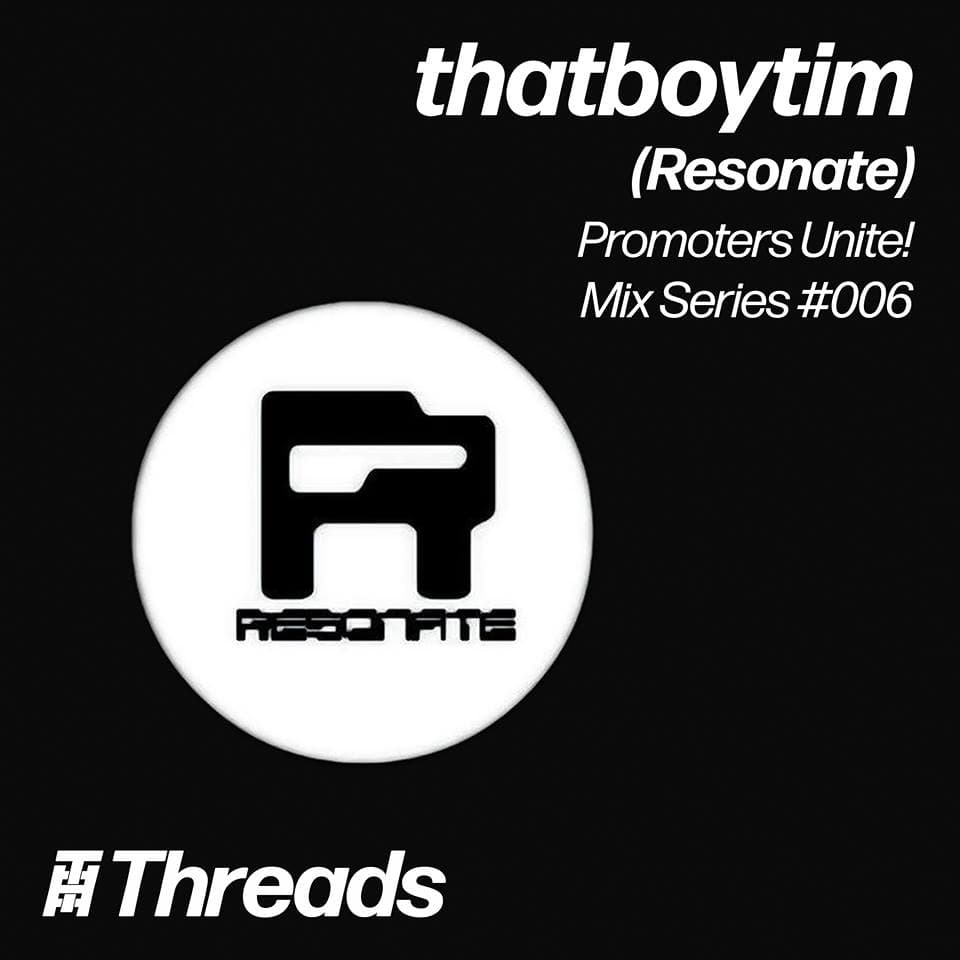 Easter Sunday Rave Re Party Mix Series: #6 Resonate
Now it's Friday and Good Friday at that, well to be fair, most Fridays are good aren't they? Either way this one just got better with the next offering in our Easter Sunday Rave pre party mix series. This one is from Thatboy Tim of Resonate:
Name of crew  –
Resonate
What do you do  –
I met Kenny Mulligan a few years ago after playing at Don't – I've ended up becoming one of his residents for Resonate alongside Pat Hurley. I've been playing, releasing and making tunes for a long time – electro has been a constant.
Where can we find your stuff –
https://mixcloud.com/thatboytim
https://takeoverrecordings.bandcamp.com/
Why did you get involved in the event:
What's not to like? Playing a set for Threads at this great space with a lot of likeminded friends and associates on a bank holiday weekend.
Tell us about your mix:
I ended up doing a pretty much 100% electro mix – focussed on the more techno and dancefloor end of things
What room are you playing in for the event:
I'll be in room one alongside Kenny Mulligan on the night.
Anything else you'd like to share?
https://soundcloud.com/tonekontrol-1/10-thatboytim-never-go-back
Catch up with all the mixes in the series so far!
---
Back to home.