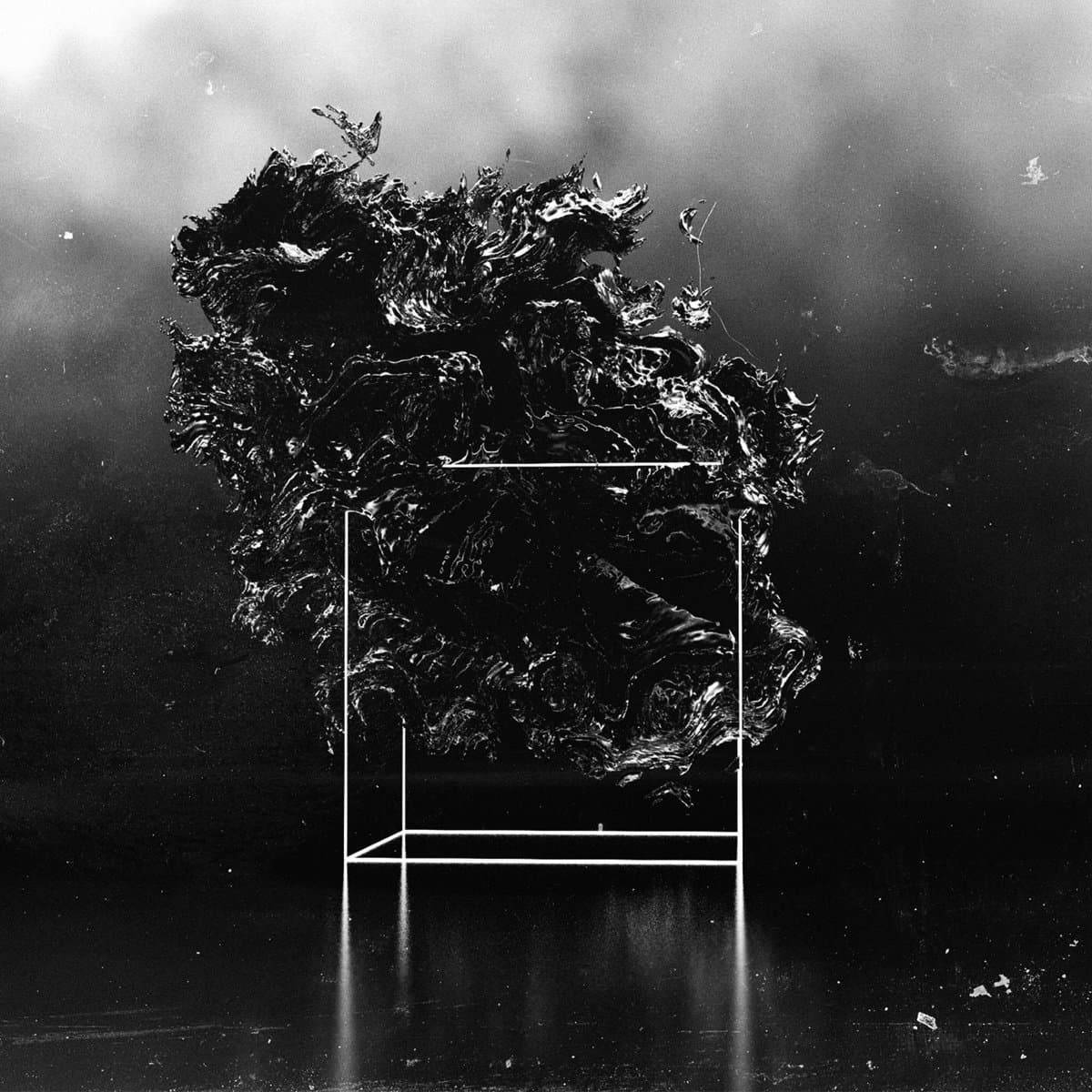 EP REVIEW (+ Interview): Rommek – Break the Tension (2020)
Following the EP's release last month, Eleanor Bickers looks back on the project and speaks to the industrial techno producer.
Break the Tension is the latest delivery from Rommek, his second project for Amsterdam based label Leyla Records. The release is available as a four track vinyl EP on Juno and Hardwax, as well as digitally, equipped with two bonus tracks: "Break the Tension" and "Häxan Healer".
The industrial marshalled techno EP sits alongside a roster of established producers such as JoeFarr, Manni Dee and Killawatt, catapulting Rommek's credibility amongst the European techno circuit. His artistry does not stop there, having joined the Blueprint crew in 2016 with Moth Hole, as well as his three part release Set in Stone Trilogy, which featured label artist remixes from the likes of Blueprint label head James Ruskin, OVR and Broken English Club. It's no wonder he makes a regular appearance on the prolific YouTube channel HATE. Rommek has also levitated his introspected production prowess into a live setting, working alongside Aimée Mullen under their live act Torn Relics, a project which incorporates cyber-punk electronics and tribalistic violin. His portfolio embodies quintessential dark UK techno with a consideration for a wider audience, making his latest release an exciting landmark for techno heads.
The rudimentary sonic configuration of Break the Tension conveys a swelling and sweltering of filter drudgery, unassumingly creeping into a melancholic synth lead, surrounded by a crunching cry of bass heavy workouts. The thudding kick drum converses with the body popping energy of snare simplicity, maintaining a primitive flow. This is met with a stirring vocal message by Torn Relics partner Aimée Mullen ("Don't let the darkness into your soul / You are not on your own") which reminds us of the desolation we have been left with: no shoulders side by side in a dark sweaty room, isolated by forces that we cannot control. "Cabin Pressure" is a subtle cathartic message, ripping through an assumed state of bondage and vulnerability.
"Gamma Ray" is a weighty yet dulcet take on EBM-fueled techno, powered by intricate industrial design, spliced with an ethereal chorus of what sounds like our alien ancestors transmitting an important message to earth. Encapsulated by a symbiosis of tripped out celestialism and assertive four-to-the-floor penetration, the result is a turbulent nebula forgoing a cataclysmic universal eruption.
"The Damage is Done" is an energy clash of staccato and pulsating rhythm, rising and falling in tune with the shoulder heaving of an ocean of figures, in concordance with the environment it has been produced for. You can almost hear the smoke machines hissing amongst the scattered frequencies, validating Rommek's dynamic approach to sound design, integrating feeling with position.
"Haraka" opens with a suspending thud, like a heartbeat desperate to escape its cage, the membrane oozing out of the air pockets between as it hurls into double time. The modulation is cleverly controlled, navigating its way through a minefield of cascading percussion. Taking influence from what sounds like a padawan to Ancient Methods, sprinkled with a looming synth line ode to Umwelt, it's no doubt Rommek's production capabilities puts him on the path to success.
"Break the Tension" does what it says on the tin. A forgiving answer to the menacing industrial workout of the previous four tracks, encompassing primeval broken drum patterns with sombre atmospherics to relieve the listener of splintered senses and regain introspective consciousness. For some reason, the track is not featured on the vinyl cut, despite the EP being given such title, but perhaps this is only adding to the enigmatic nature of the release's structure: neither EP nor album. The finale, "Häxan Healer", is a continuation of the digital bonus journey, maintaining a ruptured architecture. This time however, the design sounds more desperate with spooky synth swools searching for answers, almost as though we have come into contact with what "Break the Tension" set out to find.
~~~
Eleanor Bickers: It's been a frightful year for the music industry, but slowly events are resurfacing. How was the event with the 999 crew in Warsaw recently? Was there a noticeably different atmosphere than usual?
Rommek: Yeah tell me about it. It's hard not to get down about it, but everyone's in the same boat. Warsaw was really special. There was a particular energy about it, that I felt had been missing for so long. Even before corona the 999 crew had a fresh idea, location and line up that kept people raving fifty hours non-stop. It was situated beside a lake with a beach amongst the trees. Heavy rain and storms eventually came, but people kept going. On Sunday they changed location to inside, and it was fun to play a few more tracks for the closing B2B session.
EB: With the challenges that lockdown has brought us all, what does the future of DJing look like for you? There have been conversations floating around about the need for lineups to become more locally focused, what is your opinion on this?
R: I have been thinking about this quite a bit. In some ways it worries me, as about 70% of my bookings are usually abroad. However, it makes sense financially and I would encourage line ups to become more locally focused.
But some methods of promotion and thought behind the party would need to improve. Promoters have been lazy and rely on big names with a social media presence to bring in numbers, but there are other ways to make a party eye-catching. The location and design of the event is really important, plus there's plenty of local talent. However the UK events industry looks pretty bleak at the moment with no end in sight. So as long as it's safe and feasible, I will have to travel to play where my music is wanted.
EB: Did you develop any techniques in the studio that has given Break the Tension a sense of progression from your last release in 2019 on Leyla, Deadly Nightshade?
R: I wanted this release to be a socially diverse collection of ideas. I don't usually stick to one medium, as I like to imagine my work as a kind of sound collage. I applied similar processing chains to all the tracks, to create an overall tone and upfront presence of the EP, to ensure it would slice through any soundsystem.
My modular system played a bigger role in this release, which led to a lot of the raw movement in the sound design . . . in particular check "Häxan Healer". I sampled and processed my friend Hardy playing electric guitar which was really interesting to use for most of the tonal elements in Break the Tension. Field recordings have always played a big role in my music, and these were heavily used in "Gamma Ray", mainly for the percussion and drums.
Vocals were used for the first time as a prominent feature on "Cabin Pressure". Aimee and I work together as Torn Relics, but I wanted this track to have a message. That message is about mental health. Aimee works as a mental health nurse for the NHS and we both have lost people close to us due to suicide, so I wanted it to have a positive theme with simple lyrics.
EB: Having six tracks on your release puts it somewhere between an EP and an album. How do your tracks interrelate with each other in this way? Do you think there is becoming less of a demand for these music formats? Would also be interesting to talk about the split between your vinyl and digital tracks?
R: For sure, music is consumed in different ways now. As these are dancefloor focused tracks, the user might not necessarily listen to the whole release from start to end, which doesn't really bother me. However, with the releases we do as Torn Relics, it's much more important. The tracklist has been selected to create a 'journey' and with our last album Abolish the Dogma I feel it's important that the tracks are consumed as a whole entity, united together.
EB: Let's chat about your affiliation with Leyla and Blueprint. How did you come to establish yourself as an artist on these labels? What drew you towards their rosters?
R: Well, Blueprint was a label that I followed and aspired towards for a long time. They are a core label regarding the development of UK techno and James Ruskin was always an artist and DJ I had a lot of time for. His attitude as a label owner has always been spot on, and I really enjoyed developing an affiliation with the label and getting to know him on a personal level, discussing plans over pints. Things just developed in a natural way and since 2016 I have released more than six records with Blueprint.
My involvement with Leyla Records came later on, as I was producing harder material. Their releases always caught my eye for being on the shadowy, experimental edges of the techno spectrum. I have continued working with Chafik Chenouf [label owner] since my first EP Deadly Nightshade in 2019.
EB: As an emerging artist of the techno scene in London, are there any promoters that have been doing something out of the ordinary? Let's keep this both London centric and beyond.
R: One of the last promoters in London I played for was Aria. There is an amazing vibe at the party and they always keep the location secret until the day, hosting in unusual spaces, which makes things exciting. Another great event series is Under My Feet. They have been selecting quality line ups and experimental live acts for live on Thursdays at The Glove That Fits. Blanc also consistently host great parties at Electrowerkz. Also, gotta mention Dazed and Confuzed, and Loose Lips, who I have been playing for over five years in many different locations.
~~~
Break the Tension by Rommek was released on Leyla Records, on the 4th of September 2020. Listen to the opening track "Cabin Pressure" via Bandcamp below:
---
Author
Eleanor Bickers is an electronic music enthusiast and writer based in London. She runs the Biodegradable Soundsystem series on Threads Radio, exploring the symbiosis of written, verbal, and sonic communication. In her spare time she often finds herself DJing, raving, and imagining alternate realities. You can find her on Instagram: @lnr_dj
---
Back to home.