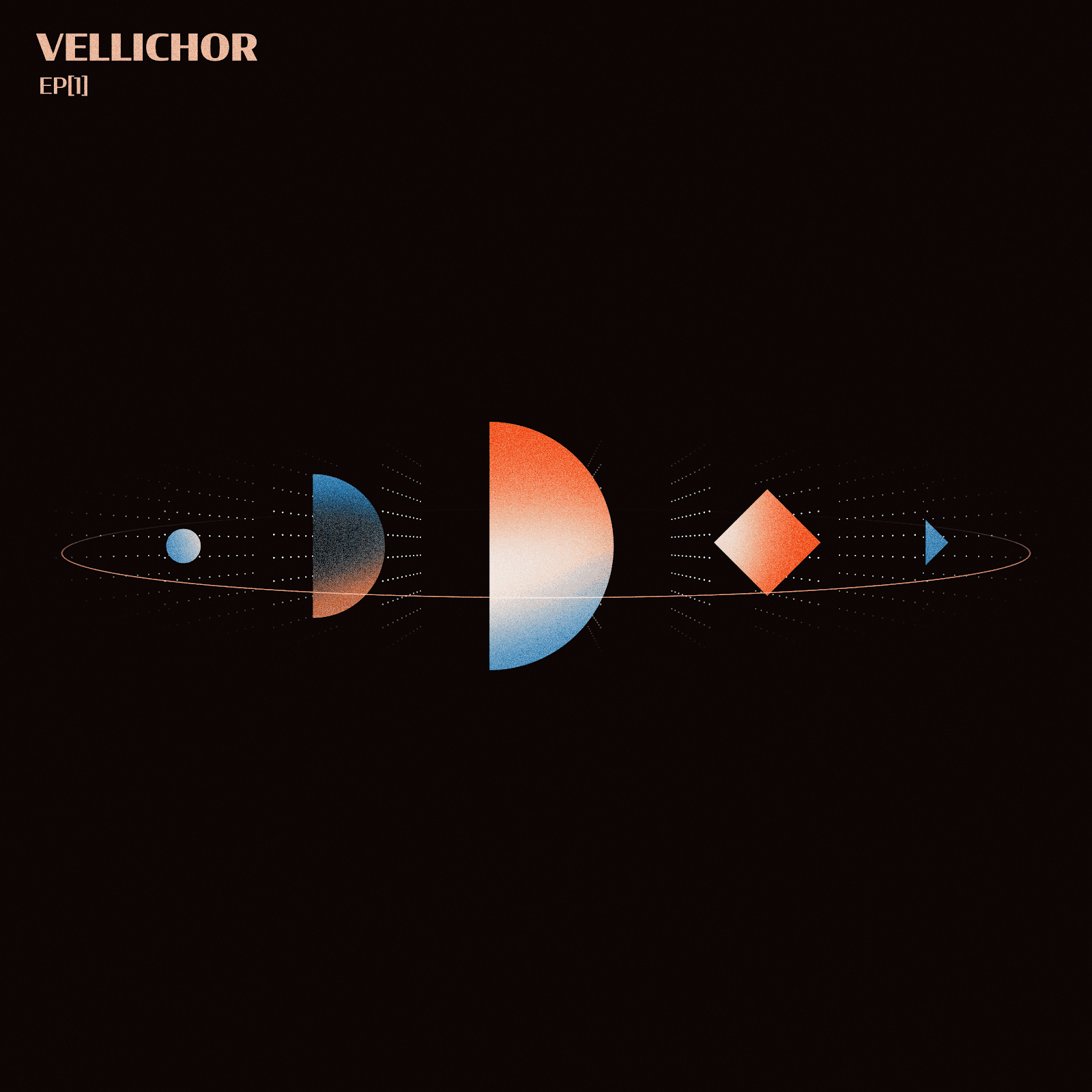 EP REVIEW: Vellichor – Vellichor (2020)
Alex H Honey takes a dive into the London jazz quartet's enticing debut effort.
Vellichor is a London-based quartet combining aspects of 90s hip-hop, 60s modal jazz and the contemporary London jazz sound. The project was started in 2019 by Alex Murphy (saxophone) and Joey Penaliggon (bass, harmonium) together with Jack Whitehead (drums) and Luke Whitehead (keyboard), the first three of whom form part of the group Citrus Society. Since picking up some early gigs at venues in New York and London, their self-released debut EP dropped on the 28th April. Recorded and produced by Gus White at his rural Wiltshire studio, it was mastered at Hackney Road and Goldsmiths Studios in London.
The free introduction of "Treacle Tart" opens out onto an ambient landscape of mellow keys and sax in an Eastern scale, before bass and drums slowly fade in and coalesce into a smooth strut with an attitude reminiscent of a Sade instrumental. Beautiful harmonies and overdubbed sax bring this relaxed number together, preparing us for the next track—the sprawling "Mandarin Duck" (featured on Will Shanks' Balamii Radio show), which picks up the flow over the next three minutes. Oscillating between focused rhythm, upbeat keys, mellowed out sax, and accented by retro synths, it breaks through section to section in quick succession. These sequential sudden realisations produce the effect of stumbling between rooms at a party in one's mind, each with a subtly different mood, before collapsing safely into bed at home.
"Spiral Vider", the result of a painful number of consecutive takes, forms a solid, rolling, lengthy middle section, finding its balance amidst the variegated moods of the EP, with a stand-out drum solo. Transitioning us from party to afterparty, the penultimate slow jam Anna takes us on a heady, narcotic journey through space-time, surrounded by haze so as to stretch out to infinity. Coming in at just over nine minutes, it provides the listener with ample room to move and breathe as it ambles; sedate and disjointed yet held together by tight drums, lush synths, meditative sax and a backbone of funky bass. The closer, "NSK1" (New Skit 1), climaxes with repetitive driving rhythms, static harmony and a danceable vibe inspired by the sounds of (south) London's jazz scene. You can definitely hear echoes of Moses Boyd's "Rye Lane Shuffle" here. The EP ends with a heavily processed recording of the entire band screaming, like madmen, into the microphone.
This fresh and evocative standout debut marks Vellichor as a band to keep a very close eye on within London's thriving jazz mileu. With a startlingly high-production sound accompanied by a retro-futuristic 70s cover, they appear to have been successful in capturing the carefree and free-associative atmosphere of their weekend in the studio. Consider this a perfect album for that blues-y afternoon smoke or stroll, alone or in company (after lockdown, of course). "You've got to dig it to dig it, you dig?"
Listen via Spotify below:
---
Author
Alex H Honey is a researcher and DJ based in London.
Follow him on Instagram: @classtraitor
And on Soundcloud: @djketosis
---
Back to home.