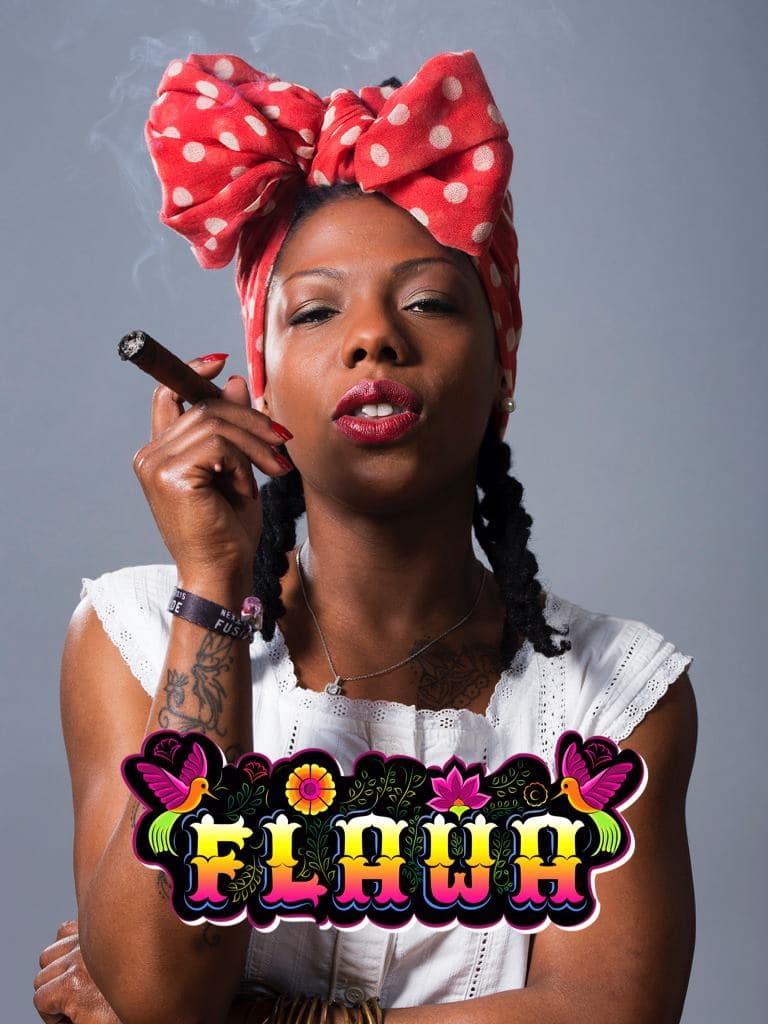 Festival of Latin American Women in Arts (By Alejandra Cabrera)
London will be home to the Festival of Latin American Women in Arts, FLAWA, happening for the first time ever.  This women empowering festival will be taking place May 15ht to 17th in a range of different venues.
Teresa Guanique, the festival's creator and general director says, "FLAWA started as an idea of wanting to create a space where the latinas can show their art, their perceptions and their creations because we don't really have one in London".
Teresa says that with the rise of the latin american population in London, it's a perfect time to provide a place for them to be seen and present: "This is the time to create empowering opportunities for us, to create spaces where women's expressions and perspectives are celebrated, where narratives are reclaimed".
FLAWA celebrates the creative work of women in Latin America, cisgender, transgender, queer and non-binary, through activities and exhibitions  in film, music, literature and arts. All of the activities, bands and art is driven and led by women but the curators and directors of the festival reiterated that is open to everyone.
FLAWA will be a platform for female Latin American expression, for reclaiming narratives, and cultivating opportunity in areas that are often presented from a male experience view.
"The festival each day tries to combine three elements: community, the sphere and internationality of Latin women", says Teresa.
The Festival of Latin American Women in Arts explore different themes through film and literature workshops and live bands and music throughout the programme.
The literary programme will be presented by Silvia Rothlisberger, multi- disciplinary journalist and founder of  Silvia Rothlisberger, multi-disciplinary journalist and founder of the Literary South radio show.
"The festival will discuss how Latin americans are portrayed in literature and will offer workshops with authors that write about different topics ranging from politics or gender", says Silvia.
One of the poets in the programme is Chilean poet Maria Eugenia del Carmen Bravo Calderara, who was a political prisoner during the regime of Pinochet.
Daniela Galán, artist, philosopher and art historian will bring together an exhibition called Amalgama which will analyse the complexities and the challenges of developing a unified artistic identity of latin american women, as she explains.
"We want to specifically continue a debate that started in the 60s where different intellectuals questioned the role of Latin American artists, whether they should focus on latin american themes or whether they should be more international", Daniela says.
The music aspect of FLAWA will be really diverse and includes samba-soul trailblazer Liniker Barros, the vocalist known for fronting Brazilian soul band Liniker E Os Caramelows.
Karoline Pelikan, filmmaker and director of Pelikan Pictureshas curated a delicate short film session dedicated to the complex theme of memory that offers another gaze at how people and cultures deal with the inclement passage of time. Karoline will also give an edifying workshop about self-portrait through filmmaking.
"The film side of FLAWA is a mix of fictional and documentary films from countries like Colombia, Chile and Peru. The films give a really good impression of the themes that female filmmakers currently want to tell", says Karoline.
Make sure to follow FLAWA's social media for updates and a full programme and book tickets for the workshops at their website.
www.facebook.com/FLAWAfestival
Author:
Alejandra Cabrera Abasolo is a freelance journalist and member of the Editorial Team at  Threads Radio.
She has wrote for publications such as Mixmag and is currently studying Journalism at City, University of London.
Alejandra has a passion for music and photography, which are the main topics of her work.
You can access her recent work at: www.alejandracabrera.com
And contact her at:
Twitter: @alupicabrera
Instagram: @alupicabrera
---
Back to home.