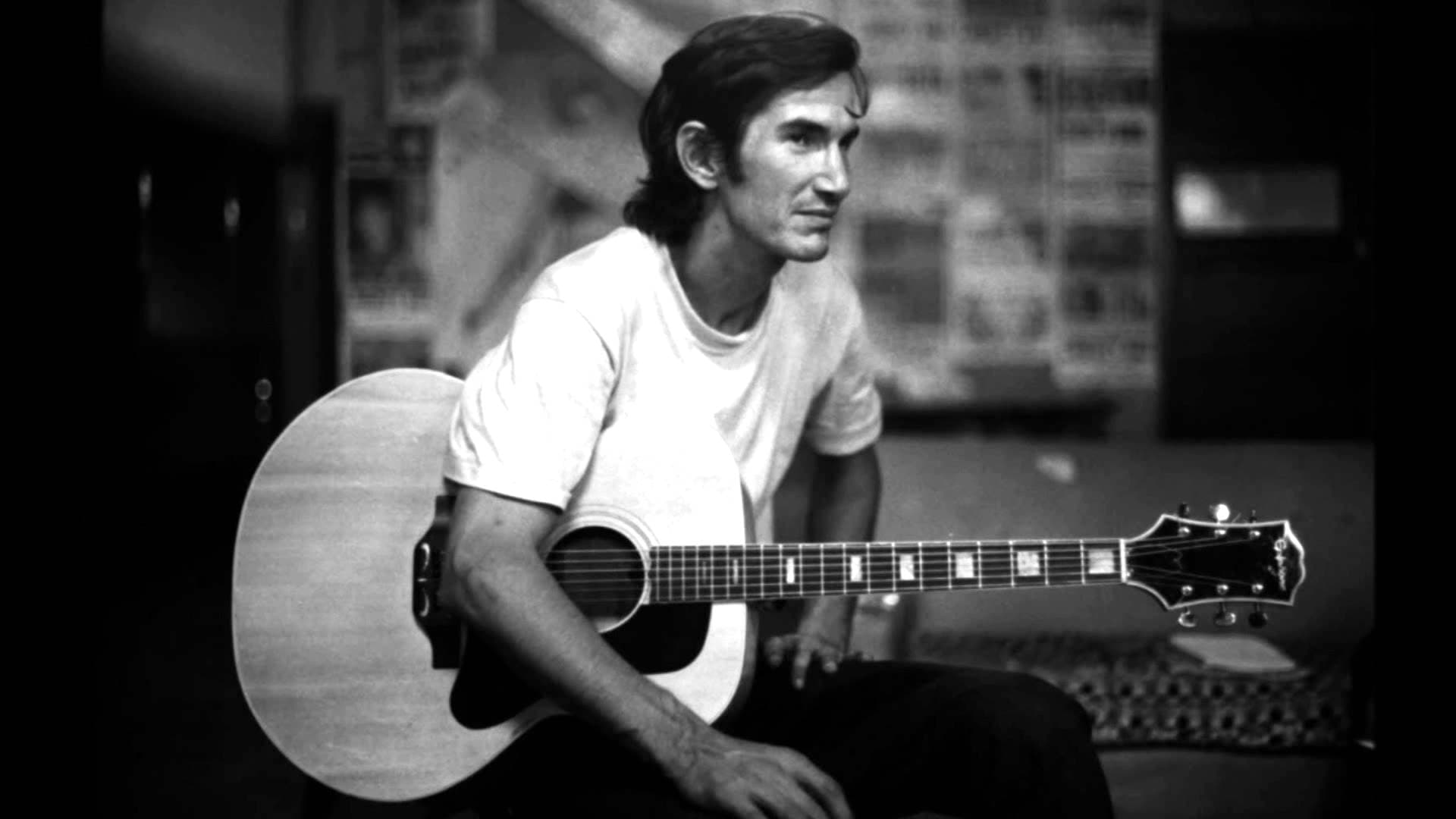 For the Sake of the Song: the tragic beauty of Townes Van Zandt's life and music
"If I had a nickel I'd find a game.
If I won a dollar I'd make it rain.
If it rained an ocean I'd drink it dry,
And lay me down dissatisfied."
— from Rex's Blues.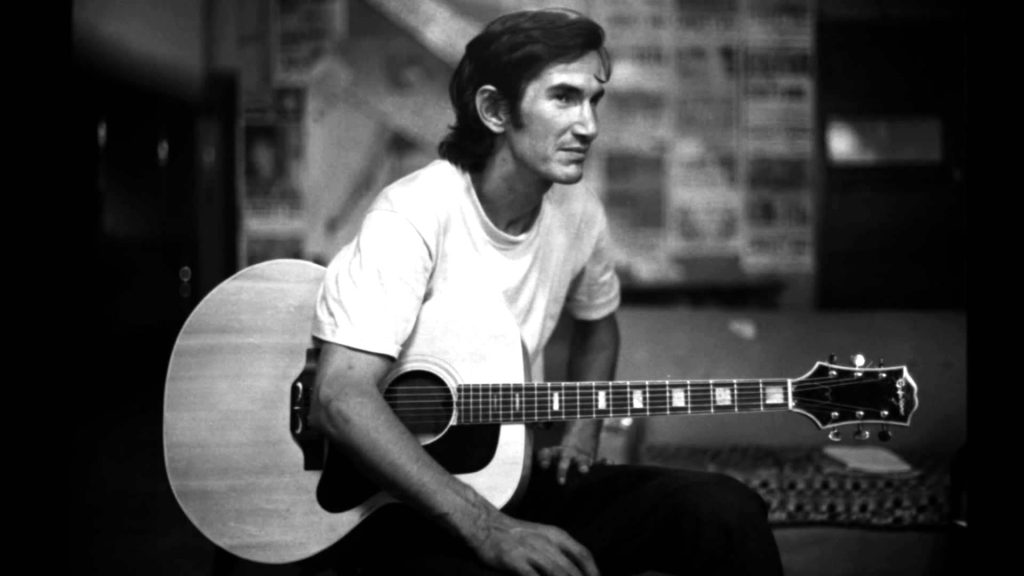 by Dominic Alston
Note from the Author: I wrote this piece to accompany the 'deep dive' radio show I did in December for By:gone on Threads Radio, which you can find on By:gone's Mixcloud. It contains an hour of my favourite Townes Van Zandt originals and covers, as well as some interview clips. It was not easy to choose from so many incredible songs or all the ridiculous stories told by friends and family, but I hope I've done TVZ's life and discography justice.
For tracklist, see below this article
America is not exactly short of Western heroes and folklore legends. There is a near-endless list of troubled poets that combine a desire for love and life with constant sorrow and isolation. It is these two seemingly antithetical traits, as well as the unique sounds of Americana (such as the slide guitar and banjo) that makes so much of the folk, country and blues from the States so beautiful and unique.
Yet Townes Van Zandt stands out—both personally and artistically. From his privileged beginnings to his troubled mind, his estrangement from civilised society, and his near-perfect songwriting and poetry, he perfectly encapsulated the concept of a lost yet infinitely talented soul.
His lyrics show so clearly a longing for life, but his lived experiences showed the opposite: an unsettled soul who craved "the road" and the life of the touring troubadour, who could neither behave nor settle down—despite the potential wealth or fame available to him.
Townes was born in Fort Worth, Texas, to a wealthy family in 1944. He was a highly intelligent and capable, yet sensitive and rebellious child. In 1962, he studied at the University of Colorado Boulder—where academic potential soon became mired by manic depression, a drinking problem, and a taste for sniffing glue. His parents treated this with the now widely discredited insulin shock therapy—which did little except erase his long-term memory. His mother later admitted that this treatment was the greatest regret of her life.
After the death of his father, Townes dropped out and began touring. Here—estranged, drunk, and high, he would stay—living in cheap motels and playing in dive bars in Austin, Texas and Nashville, Tennessee.
This remained the case between 1968 and 1973, when he would produce his most prolific six albums, and establish himself as folk royalty. Fellow singer-songwriter and producer Steve Earle would go on to say that "Townes Van Zandt is the best songwriter in the whole world, and I'll stand on Bob Dylan's coffee table in my cowboy boots and say that."
In fact, Bob Dylan was a fan—owning all TVZ's records and repeatedly asking, or offering, to write a song with him. Townes would turn these invitations down, as he liked Dylan's writing but didn't approve of his celebrity-status.
TVZ's music was incredibly unique for the period. He combined the finger-picking guitar style and emotional depth of blues—with themes of lost and found loves, gambling, depression, and substance abuse—with country and Western instrumentation and the story songs and characters of folk music. At the time, before the 'Outlaw Country' movement of the late 1970s and 1980s really took off, country music rarely had such sincerity or complexity.
These first six albums contained his most popular songs, some of which would find mainstream success. In 1977, Emmylou Harris would cover Pancho and Lefty in the album Luxury Liner, and Willie Nelson and Merle Haggard did the same in 1983. These covers would find major success and airtime, much more than the originals, with Townes only receiving minimal royalties and some second-hand fame. Much of this is to do with decades of dodgy management and insufficient promotion, and legal questions surrounding publishing rights remain unanswered to this day.
In the biopic Be Here To Love Me, Nelson stated that when he asked Van Zandt what Pancho and Lefty was about, Van Zandt replied that "he didn't know." It clearly struck a chord with everyone else, and it remains one of most enduring and enigmatic story songs to come from the US folk, Western, and country storytelling tradition.
Van Zandt even appeared in the music video of Nelson and Haggard's version of Pancho and Lefty. When so many would be bitter, Townes remained humble, and in a 1994 interview said:
"They didn't have to invite me and I made I think $100 a day. I was the captain of the federales. And plus I got to ride a horse. I always like that. It took four and a half days and that video was four and a half minutes long… The money goes by a strange life, or elsewhere. I mean it doesn't come to me. But money's not the question. I would like it if I could write a song that would somehow turn one five-year-old girl around to do right. Then I've done good. That's what I care about."
Despite his impact on underground folk and Outlaw Country, and despite the admiration that some of the biggest artists had for him, he spent a lifetime playing to rarely more than a few hundred at a time. Only after his death did most people realise what a talent Townes was.
Eventually, The Western Writers of America chose Pancho and Lefty as the 17th-greatest Western song of all time. In June 2004, Rolling Stone ranked Townes' original as 41st on its list of the '100 Greatest Country Songs of All Time', and in 2021, selected it as number 498 in its list of the '500 Greatest Songs of All Time'.
At first glance, such a tragic life does little to separate Townes from so many other country, blues and folk legends, so it's perhaps best to sum it up skipping to the end.
After leaving any remaining publishing rights to his family, and selling, gambling, or simply giving everything else away to friends and strangers, he died at age 53 with only a 1989 GMC truck, a 1984 Honda Shadow motorcycle, and a 22-foot boat named Dorothy to his name.
Thirty years of personal chaos and artistic mismanagement would mean that he died with neither fame nor money. Yet, despite his tiny following and his limited impact on popular culture, his near-perfect catalogue of music remains—and is finally being appreciated today. This, in his eyes, was everything—and so we can be sure that it was a life well spent.
"I don't envision a very long life for myself. I think my life will run out before my work does. I've designed it that way" – Townes Van Zandt.
———————————————–
Tracklist:
Waiting Around to Die
Nothin'
Highway Kind
Pancho and Lefty
If I Needed you
Like a Summer Thursday
St John the Gambler
Flyin' Shoes
At my Window
Waitin' Around to Die – Calvin Russel
If I Needed You – Doc and Merle Watson
Pancho and Lefty – Mia Doi Todd
Rockport Sunday – Tom Rush (Outro, not related to Townes Van Zandt)
————————–
Editor: Alex H Honey
---
Back to home.