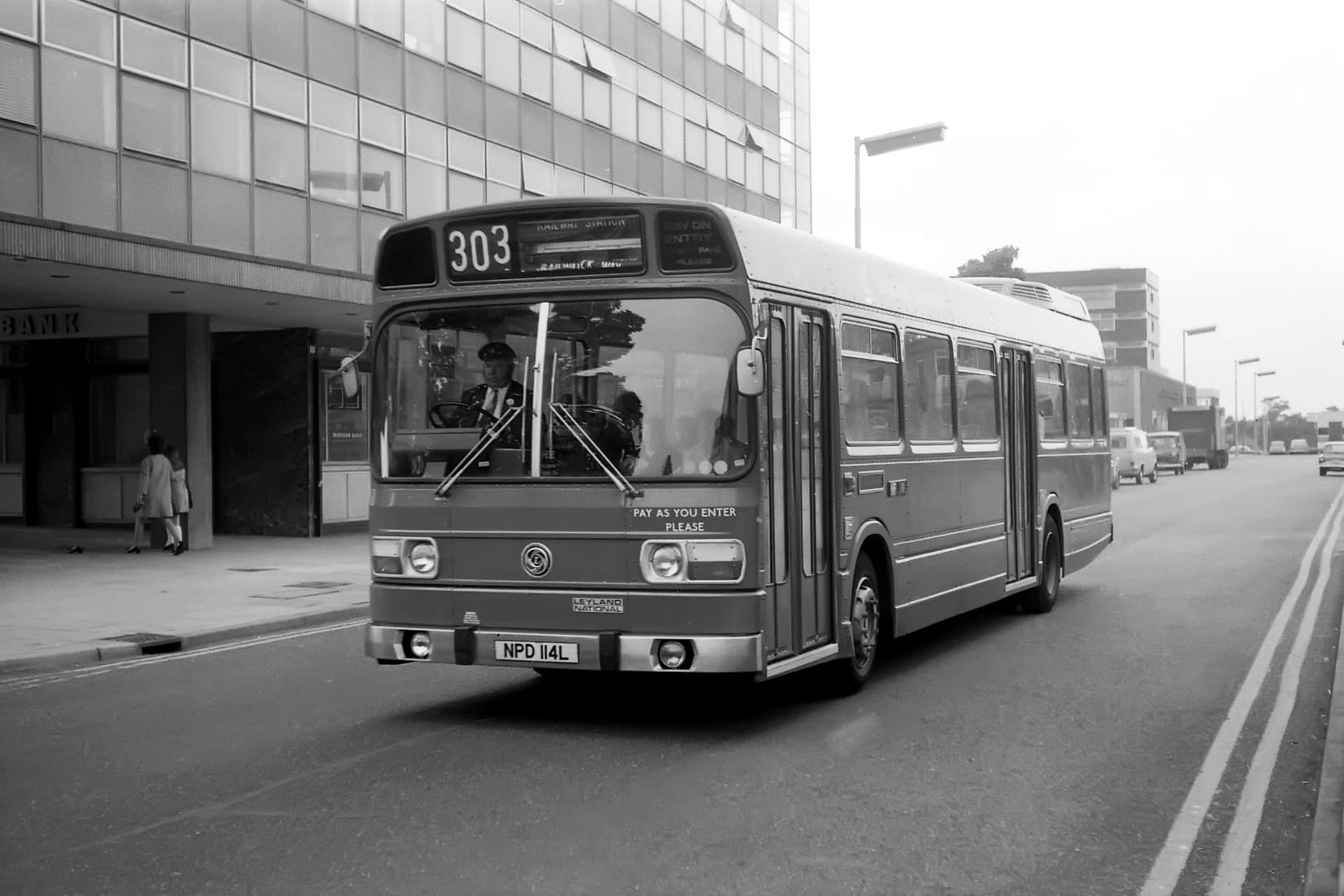 From Goa to Psy: a Cosmic Pilgrimage 1988-1998
In the last of her Biodegradable Soundsystem series before she takes a short break, Eleanor Bickers finds time to map a whole decade of trance.
Faithless and Darude spring to mind for the average individual when quizzed with their knowledge of trance music. Often pigeonholed by commercially-steered events that denote any form of countercultural connotation, trance gets a bad name. And in a lot of cases this is a fair identification, but its subterranean developments since the late 80s, manifesting from a collision of cosmic rock, new beat, acid house and techno, has springboarded its reputation; but only for an esoteric and often outlying community.
This feature aims to underpin the birth and development of one almost cult-like segment of trance music: the Goa faction, inaugurated by nomadic cultural exchange in the late 80s. Its liminal practice and concrete uncertainty is what makes it an interesting topic to investigate, emblematic of the trance continuum and its ever evolving yet stagnated formulae. The lexicon of Goa trance is interesting in itself, defining itself on a tourist destination whereby its sonic interpretation toys between cultural appreciation and appropriation, given that the majority of labels and parties existed in London squats in an attempt to recreate heaven in the face of chaos. This is not a definitive guide to the style's history, and misses out some key labels like Flying Rhino, Dragonfly, Platipus and Perfecto FC. Rather, it reviews a handful of releases that characterise its influence, development and demise as it evolves into a 'psy'gone era. This aeon is a cosmic commuter's paradise that embodies the art of spiritual listening and psychoactive recess.
---
The KLF – KLF Communications
The KLF – "What Time is Love? (Pure Trance)" (1988)
'The Age of Love or The KLF?' is the pivotal question when it comes to deciphering what could be officially defined as the first true trance record. Released two years apart, both see-sawed in prototypical motion in a time when the progression of dance music was particularly volatile. This derails the narrative of Germany's trance dynasty and centres the heir to the pioneer throne between the UK and Italy.
The Kopyright Liberation Front aka The KLF, formed by Bill Drummond and James Cauty are infamously spoken about, notably for their anarchic approach to music, ripping popular samples with joyful arrogance: a daylight robbery in royalties. Their various guises were subject to Drummond's philosophical notion of "zenarchy", a test and phase mechanism which left many projects incomplete. Beyond the noise of the band that burned a million pounds, amongst the controversy and artistic lampooning, The KLF quite seemingly invented trance, wrapped within their familiar disco-hip-hop-acid-house-techno sound. "This is the most important record ever, the first Trance release on planet Earth, and I get goosebumps every time I look at it. The birth of Trance." (2trancentral, 2015).
It was a pioneering piece as much as it was a smash hit rave classic, regardless of whether they were perceived as satirical heroes or a gimmick. The B side of "What Time is Love?" is usually overlooked against its popular comrade, which serves up a dystopian Goa odyssey that never stops building. The spiritual legacy of Trancentral lives on, beyond Cauty's Stockwell squat and fictional Mu Mu Land. The irony of all ironies, they did have aural vigour.
---
Psychik Warriors ov Gaia – KK Records
Psychik Warriors ov Gaia – "Exit 23" (1989/1990)
Despite not being a trance specific label, KK Records were responsible for platforming Psychik Warriors ov Gaia, a project that deep dived into the meticulous crevicular of rumbling, reverberated low end, channelling the thuddiest of bass frequencies. Hailing from Holland, they put The Lowlands on the map for psychedelic senselessness, a sound that was truly idiosyncratic in '90 within dance music. "Exit 23" is definitely still a techno record, adhering to a spooky rave aura, yet capitalises on a tribalistic cadence coupled with unearthly vocals, bearing analogous and perhaps influential to early Spiral Tribe music. The psychedelic dub fission formed the foundations for Goa trance to develop.
---
The Infinity Project – Fabulous Music UK
The Infinity Project – "Hyperactive" (1991)
If The KLF invented trance then who invented Goa trance? Pioneering genres is not as clear cut as those who invented electricity, television, the world wide web etc. This is not an attempt to shove facts down your throat but a fair representation of what was happening between the year '88-'92. The nomadic cultural exchange taking place in the tourist destination of Goa, India amongst the sonic appreciation for progressive rock and new beat was translated into trance via Indian classical music traditions of raga.
The Infinity Project consisted of band members Raja Ram, Graham Wood and Anjee Sian, often with engineering input from Simon Posford and Martin Freeland, two of the biggest names in Goa trance (Hallucinogen/Schpongle and Man With No Name). Most would probably confirm MWNN as the pioneer of Goa trance, given his success in the UK Singles charts, which has potential given his proximity to The Infinity Project. However his pre '94 projects meandered round acid house and old school techno before cutting his teeth as a Goa trance guise for regular releases under Concept of Dance and Perfecto FC. So it is likely his collaboration with The Infinity Project as well as his friendship with DJ Paul Oakenfold that propelled his career.
Raja Ram's proximity with Simon Posford and Martin Freeland pedestalled his credibility in the Goa trance scene, working sonically to form the label TIP which was home to some of the most prolific Goa releases, collaborating with the likes of Doof, Green Nuns of the Revolution and Return to the Source DJ Tsuyoshi Suzuki. Despite his nativeness to Australia, he still continued to follow the cosmic trail to London to build a psychedelic empire. TIP Records became defunct after the collapse of Flying Records Distribution in '98, which was very likely the reason for the sudden shift in the dissemination of Goa/psychedelic trance.
---
Eat Static – Alien Records
Eat Static – "Almost Human" (1992)
"Almost Human" by Eat Static embodies some of the best aspects of DIY and proto Goa trance. The record was initially self-released, distributed via mail order and live performances at Club Dog and Megadog, club contingents which later formed Planet Dog records.
Born in '85 out of a necessity to find the golden mean between London's squat raves and supercilious house clubs governed by celebrities' cocaine addictions, Club Dog essentially became a legitimate way of hosting parties that accommodated those involved in the free party scene, providing an 'alternative atmosphere' that was symbolic of stonehengianism. It was more than a music venue, it was an unorthodox institution for new age arts: "variety clubs on acid" (Andy Fyfe for Record Collector, 2015).
This was the pre-ecstasy era, and the conditions helped forge its successor Megadog in '92 whose room 2 became the breeding ground for trance and live acts like Eat Static (formerly space-rock band Ozric Tentacles), a project whose natural progression incorporated cosmic rock and new beat into otherworldly dance music that broke away from the usual euphoric vocalist 'wicky wicky' hooverism of the early 90s. This is didgeri sci-fi synthesis at its finest in a time where electronic music's evolution was erupting.
---
EYE-Q
Earth Nation – "Alienated" (1994)
This list would not be complete without Earth Nation, a live trance project by Ralf Hildenbeutel (synths), Paul Schulze (drums), Markus Deml (guitar) and Oliver Poschmann (bass) most active between '94-'98.
Hildenbeutel worked closely with Sven Väth as his co-producer, releasing under EYE-Q Records (Harthouse and Recycle or Die), one of the most well known and influential trance labels formed by Väth, Matthias Hoffmann and Heinz Roth from the heart of Frankfurt. You could argue that EYE-Q became a victim of its own success, as Väth went on to build the Cocoon dynasty in Ibiza which propelled trance into commodification in the late 90s. "From 1991-96 … '97 maximum, [trance] had run it's time I think. At a certain point for me everything was set, there were no new influences" mentioned Hildenbeutel in a previous interview for Threads.
As an early innovator of trance, Hildenbeutel's time performing with Earth Nation was a truly unique dance act, incorporating live guitar with analog synths and drums; Deml's work on guitar offered a richness to the band's sound that manifested three-dimensionality. "Alienated" was a popular record amongst destination Goa: a complete balance of Frankfurtian techno charm, shamanic flutes and ethereal vocals by Corinne Cassiani-Ingon. "I never intended to make Goa trance but Earth Nation did have something that was very in line with the Goa scene".
---
Outmosphere
Trust in Trance Series (1994/95)
Outmosphere is a defunct Israeli trance label from Tel-Aviv, which morphed into Trust in Trance, sub-label of Phonokol, one of the leading independent distributors of dance music in Israel. The imprint was run by Avi Nissim, Yan Iv Haviv and Lior Perlmutter, who performed as SFX until later becoming Astral Projection, one of the biggest names in Goa trance.
Outmosphere enacted as an archival and promotional vehicle, like an artist's sketch pad mapping out a sonic pitch, a module neither kickstarted nor complete that would become a malleable crest of Israel's 90s dance music scene. Aba Don was an early guise of the Astral Projection producers, derivative of the Hebrew term 'Abaddon' which refers to the realm of the dead. This is contrary to the meaning behind Astral Projection as an out-of-body experience, although the two definitions conceptually protrude around the subject of NDEs. The first release called Trust In Trance, a robust insight into Outmosphere's destiny, was dedicated to their friend Yossi Salem and includes early works from the moniker's Aba Don and SFX, as well as friends Har-El Prussky and Guy Sebagg. The second release inaugurates the crew's evolution as Astral Projection.
---
Return To The Source
Various – Deep Trance & Ritual Beats (1995)
Return To The Source (RTTS) was a Goa trance party chiefed by Chris Dekker, local to the South East London scene in a club that is now sat on by Electric Brixton. Many talk about Paul Oakenfold's Ibiza via London trailblazing energy when it comes to the Goa trance movement, however RTTS and Brixton club The Fridge were some of the first to do it. The DJs behind this remarkable era were Mark Allen and Tsuyoshi Suzuki (one half of Prana), inviting guests such as Man With No Name and Mixmaster Morris, the latter well known for his Ambient Tea Party at the party Telepathic Fish. A contemporary account described the hedonistic fantasy, "as the music played and people sat together on soggy mattresses, they talked about a better future", channeling the kind of squat energy that is hard to come by these days. Whether you were more of an ambient sogger or chakra stomper kind of creature, RTTS provided the superlative spiritual getaway. In fact, it began in Amsterdam via the native Australians' relocation, before moving to London to explore its vibrant techno scene.
It would be rude not to include a VA compilation in this piece, given that the Goa trance scene was a minefield for such a format. Deep Trance & Ritual Beats involves some of the most credible in the game, including Cortex by Source Experience (Robert Leiner), making it an easy pick amongst RTTS's back catalogue.
---
Transient Records
Transient records was set up by Disco Volante (Italian for flying saucer) to primarily release their own music. The label was set up in a period where the Goa trance scene in London was flourishing. Balancing the commercialisation of trance in the mid 90s against slick underground productions is difficult to strike, often something that Transient tiptoed between, platforming big Goa names like Astral Projection, Man With No Name and Green Nuns of the Revolution, against their in-house productions like Syb Unity Netwerkk and Cosmosis.
The After 8 Mix of Forbidden was supposedly the first 'unofficial' release, cut exclusively for Danny Rampling, a seasoned old school house DJ particularly known for his club night Shoom, an attempt to recreate Ibiza's balearic scene that he experienced with Paul Oakenfold, Nicky Holloway and Johnny Walker in a 300 capacity gym basement in Southwark, London. Shoom as a party is an institution in its own right, spearheading the UKs rave scene, igniting the iconic smiley face symbol which is why it's still a firm favourite amongst original ravers of the acid house era. It is this cultural exchange between Ibiza and London that poised as a vehicle for trance to develop.
Cosmosis – "Deus" (1995)
The Agnostic mix of Cosmosis' track Deus provides a melodic and acidic backdrop for a seasoned Goan pilgrimage. You can almost hear an arpeggiated interpretation of Harald Bluchel's "Cafe Del Mar" creep in at 03:06, a reminder of the German pioneering influence that rings through many early trance arrangements. The best part about the Agnostic mix is its compositional framework, likening to the works of Oliver Lieb and prog rock predecessors' with prolonged musical form, assisting the listener past various neural crossroads. Switch to the Benedectine mix for a deeper, euphoric blend.
Syb Unity Netwerkk – "Tripperspaced" / "Trip to Dimension" (1996)
This '96 release from Syb Unity Netwerkk stands out amongst a wealth of music via Transient, notably for its willingness to remain covert amongst the mutiny of digital workstations transmitting the latest sound of psy, a clinically complex component of its Goan predecessor, perhaps related to the shift from LSD to DMT consumption. Both tracks diligently reform a formulaic mould (post golden era demise), despite the impermenating fate of psy, depending on how you react to terraforming.
---
Digitalis – Roost Records, 21-3 Records
3000003 / Digitalis – "Nutmeg" / "Repeater" (1995)
Seb Taylor, a trance producer who was situated in Brighton became an underrated stalwart of the Goa trance faction. His guise stems from the scientific study of Plantaginaceae, a family of plants which include the poisonous foxglove plant, Digitalis. The Digitalidae hold a medicinal purpose to aid problems syndicated with the heart. Seb Taylor's goal is therefore to enact as a heart healer through a sonic medium, a rather positive interpretation in a subculture that typically regurgitates associations with spice and acid. Repeater inaugurated the heart healing voyage, sitting alongside a classic acid techno track produced by 3000003 on the understated Roost Records, active between '94 and '99, which oversaw the golden age and commodification of trance.
Digitalis – "Rapid Eye" / "Mind The Gap" (1997)
21-3 Records is an obsolete psychedelic trance label from Leamington Spa, UK. Whilst most of the back catalogue specialises in psy-breaks and a formulaic Goa trance structure, the stand out release comes from Digitalis. There is plenty of didgeridoo harlequinism throughout the EP, with Rapid Eye adhering the the labels psy-break blueprint, layering ethereal croaking 303 melodies over one another to create a misty soundboard of ghostlike dialogue, a true testament to the relationship between man and machine. Mind The Gap encompasses the classic London Goa sound, sidechaining celestial swirls with a ferocious minimal bassline, a balance that isn't always too common within the style given the obsession with using crafted synthesis to penetrate neural networks. Sometimes the more subdued Goa trance records pack the biggest punch, and this is a prime example where it's done right.
---
Germinating Seeds of Doda – Input Records
Germinating Seeds of Doda – "Sloworm" / "Hebob" (1997)
Input is a defunct acid techno label from Amsterdam. Contrary to the popular promoters, parties and labels of London's vibrant shamanist fixation, Input comes with little to no context and was only active for two years between '97 to '99. This was as the free rave scene was becoming popular in The Netherlands, in the face of Gabber's commodification, yet failed to become a well known or popular label. Given its years active, it seemingly joined the bandwagon too late for the Goa scene, as it had already mutated into psytrance under various major labels who were pumping out VA compilations to the masses. Input's first release came from Shorn Rah aka Germinating Seeds of Doda which resembles the 90s free rave landscape well: dub atmospherics, eerie vocal samples, cold unadulterated breaks and manipulated synthesis. There is a clear UK lineage within the grooves as you dive deeper into the work of Rah, with his EP on Auracle Recordings titled Relentless Mutoid Monster Epic, an inconspicuous nod to the Mutoid Waste Company established in West London in the late 80s who crossed paths in Berlin with the legendary free party collective Spiral Tribe. From Sloworm/Hebob, the label doesn't really improve and fails to nail a concept that was needed by the time of '97. In fact, Rah features on a number of unsuccessful Goa trance labels which seems highly unfair given his raw talent, but applauds his zenith DiY skillset in the realm of psybreaks.
---
Acidlab – Adodisc
Acidlab – "Route 303" (1998)
There is a large element of 303 overkill in this album, but Acidlab somehow manages to make the listening experience endearing rather than offputting. The unpalatable sound design and stark synth spats that come gift wrapped with psy-trance is challenged, as Route 303 provides a differentiated aural excursion, incorporating live instruments, breaks, unique patching and rolling basslines to formulate a sonic palette that is both contemporary (for its time) and nostalgic. The opener, "Ælectric", encompasses everything aforementioned about the record and is by far my favourite on the album, for its ability to oscillate between psychedelic rock and succinct floor-to-four electronic music that quivers between analogue and digital rendering. The manipulation of live electric guitar by Adir Tov scrutinised by a deep, dank, two tone minimal bass line offers a clash of two eras, tantalising with the idea that music can strike a balance between the past, present and future. For being deep into '98, a time when Goa trance had demised and psy-trance had commercially peaked, Acidlab served as a diamond in the rough.
Listen to the seventh episode of Biodegradable Soundsystem here:
---
Author
Eleanor Bickers is an electronic music enthusiast and writer based in London. She runs the Biodegradable Soundsystem series on Threads Radio, exploring the symbiosis of written, verbal, and sonic communication. In her spare time she often finds herself DJing, raving, and imagining alternate realities. You can find her on Instagram: @lnr_dj
---
Back to home.