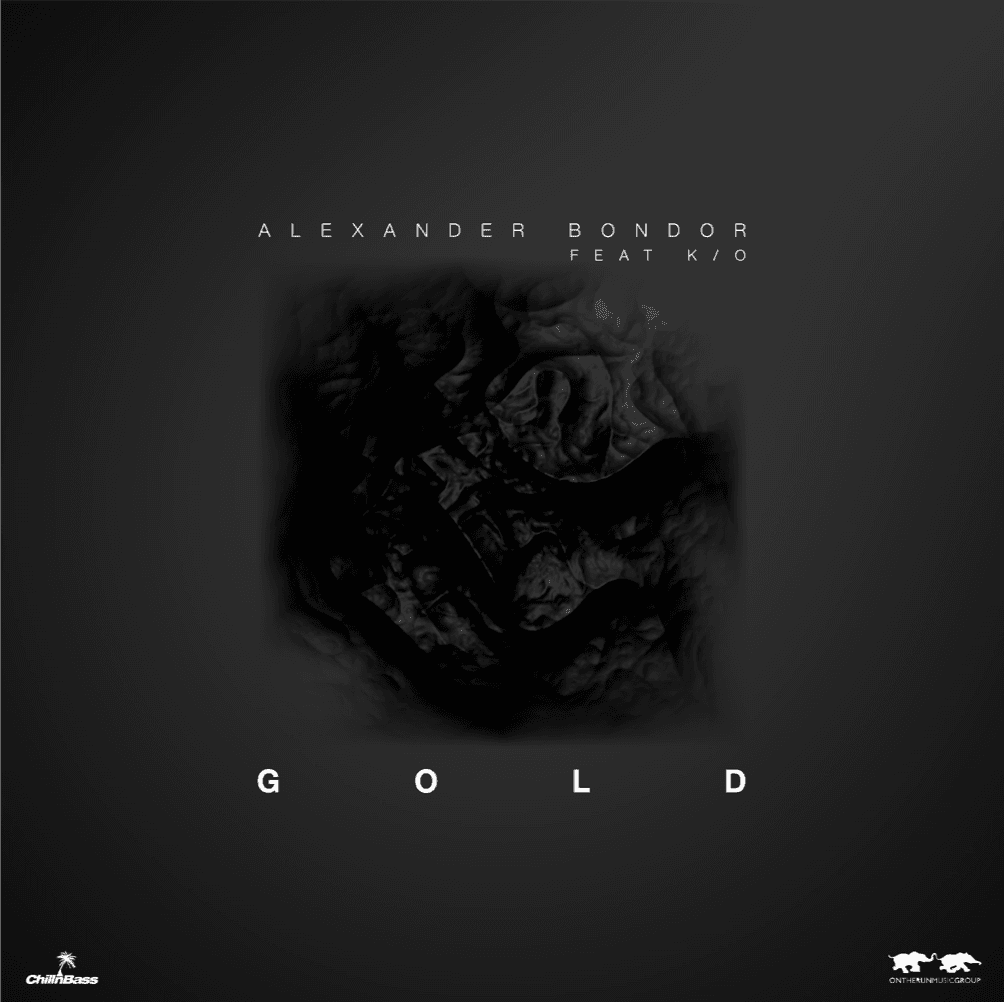 ALBUM REVIEW: Alexander Bonder feat. K/O OMEGA – GOLD (2019)
'Haunting, Compelling and Mesmerising'
We indulge in the dark pop single by Alexander Bondor (Release by Chill n Bass/OTRMG
Artist Commentary: "Gold is my song of freedom, my release from the "warmth of a cage" that was my previous life. It was a life where everything was planned before it even happened, no surprises, just a safety net waiting for me every step of the way. Even though this would be coveted by many, I always wanted to answer that "call of the void", I wanted to be free falling into a life of magic, fairytales and adventures. I wanted to be "looking for Gold". I met Patrick, my producer a few years ago and he helped me search for this. Now, after everything settled, I am so thrilled with the fact that we managed to find Gold together. This is why him and I are like family. We are working on many things together and soon people will discover more and more chapters of my story".
I go through constant motions and endless cycles, searching for new music that means something from the first note, the first lyric even to the last. Searching for music is a literal and spiritual journey. Being enveloped into something so special can be rare but when you find it, the song becomes a part of you, a part of your day, a part of your wellbeing and perhaps a little something to get you through a really tough day. I want you to close your eyes, immerse yourself in a completely translucent world, where everything makes sense even if it doesn't. I want you to embrace the writing, the talent and sheer honesty created by an artist with such integrity and ability.
Alexander Bondor is a versatile artist, originally from Romania, who has embarked on a musical voyage. The diverse talent recently released his first single, Gold, under the labels Chill n Bass and OTRMG, woking alongside K/O to produce and express his emotions and challenges in a beautiful, melodic piece that can warm the coldest of hearts. The emotive piano playing from the beginning swells around his warm tonality and storytelling. The lyrics hit home and you're suddenly understanding how he's feeling from the very first sentence. The songwriting facilitates its attributes by telling the story of one person however we can all find some refuge in the overall message.
'I've been looking for gold but I found only tin
I've been looking for love but I found only sin'
Simplicity at its finest as he starts to sing the first few lines that ring in your brain, perhaps a memory resurfaces and you start to think about them all over again. With other powerful lyrics playing over the mesmerising melodies and harmonies in the background, the lyrics are the centre of attention, calling you to memorise each word and syllable as if life depended on it. I found beauty in the poetry of the song with his strong songwriting skills. Some of my favourite lines including:
'I've seen the fortune and fame that I want to get, Through the loneliest smoke of a cigarette'
'I'll be as free as a bird while releasing my rage, But I can't do it all from the warmth of a cage'
The pain expressed through the song releases a passionate outcry about the artist' dreams and hopes. A way we can all relate where something in our lives didn't quite go to plan, our careers seem to be falling down a slope of hopefulness or relationships dividing you into another dimension. However, it is music like this that gets us to talk, to communicate our emotions in healthy, explorative ways, just like he has. The subtle, soothing tones of his voice release such emotion and hope, it's hard not to listen to the songs and stories all over again on repeat. Along with the strong writing theme, the music flows amazingly throughout with beautiful violin melodies, dreamy piano notes and electronic beats to give an extra taste of modern dark pop. The chorus, although haunting and compelling, has an uplifting vibe where I honestly imagined myself in a meadow, shouting out all my worries and anxieties away to then retire to my sanctuary of positivity. This song was created for people who needed hope in their dreams or relationships or even themselves. The song exasperates incredible artistry that I cannot wait to hear what Alexander Bondor has next, to carry on his sundry sound of creativity.
Listen to the song with a different approach or perhaps many. You'll find yourself questioning things, realising things and understand how one song can be so thought provoking, emotional and raw. I'll leave you with the golden lyric:
'Because I'm sick and tired of standing in line, To see the start of a life that I don't wanna make mine'
 – – – – – – – – – – – – – – – – – – – – – – – – – – – – – – – – – – – – – – – – – – – – – – – – – – – – – – – – – – – – – – – – –
Listen to Gold here and make sure to follow the artist for updates and an upcoming music video:
Spotify: https://open.spotify.com/track/1gAw6P0lVVcgVZlCcGiKlx?si=ih7JzGbASs-Yc7MD55u0Rw
iTunes: https://music.apple.com/gb/album/gold-feat-k-o-omega-instrumental-mix/1480859422?i=1480859773
Youtube: https://www.youtube.com/watch?v=S7X1yK8bHfs
Alexander Bondor: https://www.instagram.com/alexanderbondor/
Label: http://www.chillnbass.com/bio
Author:
Dominique de Comarmond is a South African born Artist, Songwriter and Journalist from London. Her passion for writing started at a young age of seven where she wrote novels, poetry and stories. She currently studies music, performs her own songs as well as writing on her own independent music blog.The main focus being independent, diverse artists emerging in the industry with creative writing thrown in the mix. Catch up with her blog and social media via the links below
Music Blog:https://theartofindie.tumblr.com
Instagram: https://www.instagram.com/dommakesmusic/
---
Back to home.