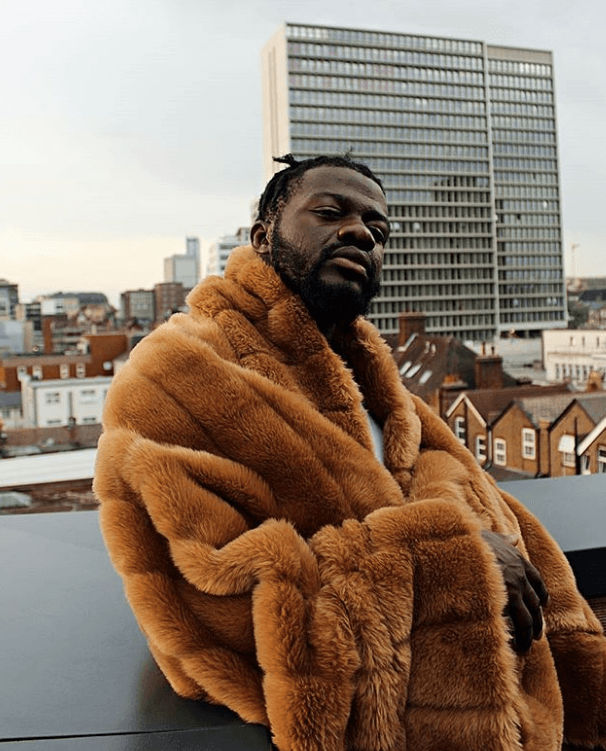 How Language and Identity shape London's Music Scene
It may seem harder than ever to maintain your roots, but these artists show you otherwise
"Music would be stuck in national folk if it weren't for outsiders," says Elin Edwards, a London-based musician hailing from North Wales. "It would take me a whole essay to explain how vital foreigners are for the development of music."
Music is the product of the movement of creative minds worldwide. As Edwards states, artists showcasing their worldview through their work facilitates the development of music. "Without movement we wouldn't have classical music, mostly originally from Germany; or jazz which came from America," she says. "Immigration is highly beneficial for music for that diversity, for that inspiration, for fusions of genres or developing styles."
Elin Edwards in her hometown (Picture provided by artist)
We are currently living in an era where seclusion and nationalism are on the rise; many countries are seeing the popularity of alt right parties, such as Spain, where far-right VOX has become the third strongest party. This atmosphere jeopardises the development of the music scene since it has inspired tougher measures against immigration. It has become common to hear about artists cancelling their gigs in the UK due to problems with their visa. Latest to join the club of rejected artists is Russian producer Kedr Livanskiy, who has had to reschedule her concerts three times in two years.
Tougher border control and an atmosphere of seclusion for foreigners is especially sad for a place like London which has always taken pride in being multicultural and whose economy and arts scenes have always benefited from outsiders. A study from University College London shows how European migration helps to fuel British economic growth, this being of £2bn a year; but the latest figures already show a decrease on EU immigration.
Many choose London as their home away from their own for the opportunities that the capital offers to aspiring musicians. Despite the challenge that this might bring, musicians like Edwards decide to carry on producing work in their native languages, enriching the music culture of the British capital.
Edwards was born in Pen-Y-Groes, a small village in Wales. She moved to London for her studies six years ago pursuing a career in music. For Edwards it's vital to write songs in the language in which she can express herself best in that moment. "I write in the language that comes natural. I don't really decide before writing that it needs to be in Welsh cause sometimes if I do, it just turns out in English," she says.
"Immigration is essential for music. All the best tunes are from sons and daughters of immigrants, or from foreigners themselves", says Xávier Célestin, alias Neg La Jeune. Célestin is originally from Martinique and moved to London hoping to discover a different culture and to meet new people attracted to its buzzing music scene.
Célestin has always seen his music as a means of connecting to his roots, "It's important to me to do my music in French or Creole (Caribbean language)", he says. "That's a part of my legacy, my identity. I care about that a lot".
Célestin brings his influences alive in his work and found in London a good platform to share his passion, "I do Rnb and French Caribbean music. In London it was a bit difficult to explain exactly what I'm doing. So not really easy to share it", he says "But they were open minded."
London's music scene is seeing a burst of foreign genres; the reinvention of the 60s genre Afrobeat for a modern audience and the newfound accessibility of latin music serve as examples of the vitality of foreign sounds.
Artists singing in their native languages getting globally known like Spanish singer Rosalía are reinforcing the importance of different cultures. Rosalía has taken the traditional flamenco (music genre where acoustic guitars are the main key aspect, commonly associated with Spain's southern region) and has given it a modern twist by making it more danceable and accessible to anybody anywhere. The Cataluña-born artist has reinvented tradition by singing in Spanish and Catalán, all of her songs with an influence from new genres such as trap or hip hop. A couple of years ago, she wouldn't have found an audience for her work overseas due to the language barrier, but now she has sold out two shows in the 02 Brixton. Passion and uniqueness have proven to make it further in today's society that fitting in with a set formula and marks how crucial it is to facilitate foreigners to come and share what they are doing.
Some of the greatest pieces of art come from appalling situations. People who have had to go through the struggle of settling somewhere alien to their hometowns and try to express themselves staying true to their origins, face many challenges along the way. Those who are able to transform this hardship into lyrics and beats that let their origins shine are the ones who really push London's scene.
Like Célestin, there are many artists paving their way into the music scene while staying true to their origins. Nestor Gomes is one of them.
"Someone told me to keep it real, 'be you and try to impress others who aren't used to that art and let them hear your culture. That became my main focus," Gomes says.
Gomes grew up in Lisbon, with family originally from Senegal. For Gomes, arts were always an important way to express himself, whether it be through photography or music. London's living costs make it hard for people trying to focus on their music to carry on doing so while also having a minimum wage job. It's hard to stay true to oneself and try to be known in your own terms. Gomes was first touring rapping in English, but this wasn't the way to do it for him.
"I realised that was not me. So then I changed back to singing in portuguese. It was important for me to stop gigging and be comfortable with the style of music that I wanted to share." Gomes says.
Artists like Gomes who decide to carry on working closely with their identity are what make out of London's scene unique and what continues to push it towards new limits.
Author:
Alejandra Cabrera Abasolo is a freelance journalist and contributing writer for Threads Radio.
She has written for publications such as Mixmag and Vice and is currently studying Journalism at City, University of London.
Alejandra has a passion for music and photography, which are the main topics of her work.
You can access her recent work at www.alejandracabrera.com
And contact her at:
Twitter: @alupicabr Instagram: @alupicabrera
---
Back to home.