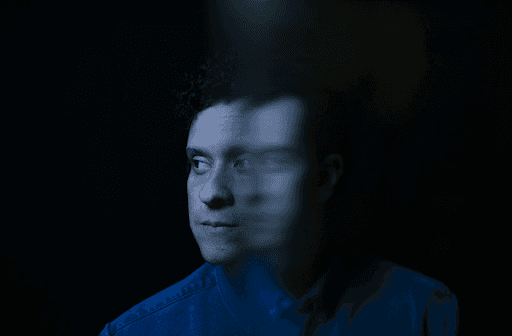 'Indigo' by Julio Victoria: soothing electronic to help you through lockdown.
Over the past ten years, Julio Victoria has been at the forefront of Colombia's electronic music scene. Today, he releases his full-length debut, 'Indigo'. Despite being half the world away, Alejandra Cabrera Abasolo gets up close and personal.
Julio Victoria has been a pioneer of Colombia's electronic music scene, creating pieces of techno and house that have travelled the world and reached Europe's and Asia's greatest dancefloors.
After the release of Astrolabe – Victoria's last EP – the DJ and producer delights the ears with his first full-length solo album, Indigo.
Aiming to create a platform for sharing unique rhythms and sounds native to Colombia, Victoria releases music under his own eponymous label. Indigo references what this label brings to the table: electronics played by indigenous instruments, set alongside atmospheric synths.
Throughout Indigo's tracklist, Victoria shares a glimpse of the land that raised him. "Separate Ways" seems like an invitation to a journey through Colombian landscapes.

With both of us in lockdown – him in Bogotá and me in Madrid – we exchanged a series of voice notes about the pandemic and his journey towards the making of Indigo.
++editor's note: this interview has been translated from Spanish++
Alejandra Cabrera Cabasolo: Firstly, how are you? How are you finding the quarantine and how has it affected your creativity and music?
Julio Victoria: I'm very good, I'm in Bogotá where I normally live. I'm worried about what's going on the world and in my country but I believe that Colombia has taken early measures. Our mayor in Bogotá, has taken early measures and helped all his citizens. I'm good and at ease now, tranquilo, I had finished the year coming and going everywhere, a lot of traveling and tours, in Colombia and Europe, USA and Asia. So this situation has allowed me to stay home and be at ease.
I've had the chance to go over some old material that I had, go through a lot of albums, and be able to listen to a lot of music from friends, a lot of CDs that I bought all over the world over the years that I didn't have a chance to go over […] I'm learning to cook for the first time, and continuing some music projects.
It's been a good moment for myself and my creativity since I'm now able to listen and work to a lot of things that I hadn't had the time to do previously.
ACA: Tell us about the album. When did you start creating this idea?
JV: Some time ago I started to create the album's story. […] I was exploring different genres than those only for dancefloors, I wanted to search for other spaces where music wouldn't just be made to dance to […] places like Teatro Colón, el Planetario, different museums and galleries. Later on we had the chance to perform it while touring in Asia, Ireland, and Colombia. The project looked to break the formula of the dancefloor, which is a space that I've known for over 10 years.
ACA: What's the story behind the album? Take us track by track.
JV: The album's title track captures the essence of the whole label: serene harmony through indigenous instruments alongside the wild power of synthesisers. This is club music that resonates with honest integrity. On "Separate Ways", the marimba-infused soundscapes take you through the charming mystic of Colombia's misty mountains and lush valleys.
Going from the rich percussions of "Secreto" to the evocative and layered grooviness of "Sur" or "Pasajero 1973", the album delivers a broad array of expressions, remaining true to its aim of redefining Colombian electronic music. Through ​Indigo and Victoria, I try to expand and extend the sound path of a fascinating land, from which one of the most powerful music scenes of Latin American is beginning to emerge.
ACA: What are your biggest influences on this album?
JV: Some instruments from different areas in Colombia inspired me. Listening to music from different areas and fusing it with electronic music I like inspired me […] Some groups I really like are Orbital and Radiohead, but what I want to do is a bit more of a fusion, a mix between instrumental music and avant-garde electronic; respecting Colombian folklore but without getting to fully play it.
ACA: How would you say Colombia's electronic scene has changed, if it has, in the past year?
JV: It's changed a lot. There's been a huge growth musically from big festivals, a lot of local artists who've the opportunity to show their work. We are getting the chance to go to really important festivals in this country. Sadly, due to COVID-19, everything has stopped so no one really knows where this will all go. We will have to wait.
ACA: How would you describe the evolution from Astrolabe, last time we talked, to Indigo?
JV: They are completely different projects which I've been working on at the same time. Indigo is a project that I've done with a band, it's the project with instruments and I'd made with Ernesto Santos, who engineered the album and helped mix it.
ACA: Listening to these tracks, for me "Subspace" sounds more experimental. Tell us more about it.
JV: Yeah, I would say that "Subspace" is the most experimental track which I had been working on. I had it there for a long time and hadn't released it, hadn't looked at it in a while. It was a track that I left to the side […] one of the latest tracks that I finished. I had been playing "Subspace" in my live gigs, it doesn't have any [live] instruments but it complements the rest really well. When I play this live, I accompany it with a harp and the drums.
ACA: Tell us about the video for "Indigo".
JV: This video was made with my friends from Bogotá, artists. It's directed by Riccardo Gabrielli, who has a lot of experience. He liked the music and we got together to experiment on the video. There is Pablo Ricaurte, he did all the lighting, Ali Celebrat, my friend who worked in production with the team, and Alejandro Londoño, conceptual artist
Between all of us we came up with the idea. It was very experimental and had no budget. It was just a project done by some friends.
---
Author:
Alejandra Cabrera Abasolo is a freelance journalist and contributing writer for Threads Radio.
She has written for publications such as Mixmag and Vice and is currently studying Journalism at City, University of London.
Alejandra has a passion for music and photography, which are the main topics of her work.
You can access her recent work at: www.alejandracabrera.com
And contact her at:
Twitter: @alupicabr
Instagram: @alupicabrera
---
Back to home.