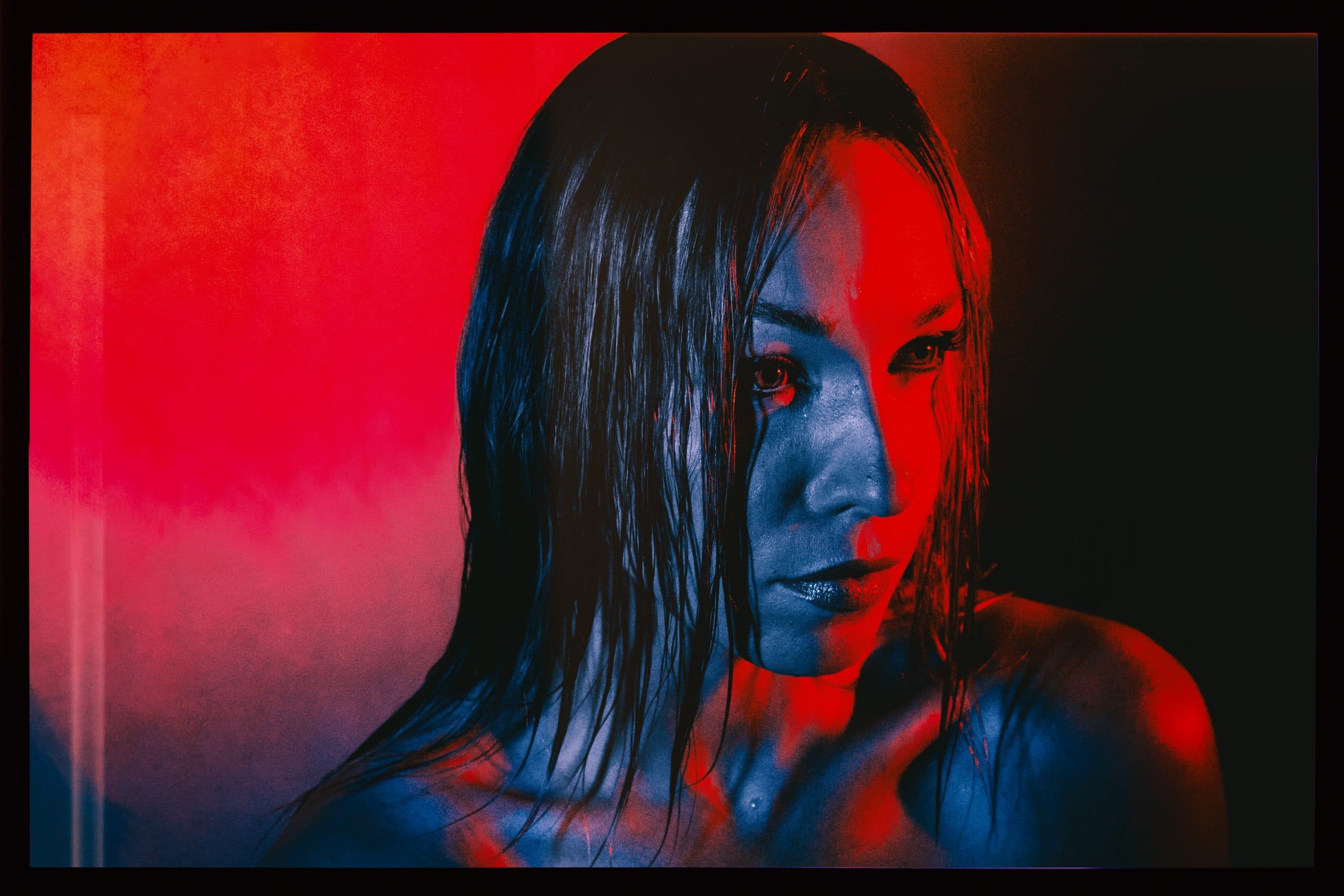 INTERVIEW: Andrømeda
@medallionmanmusic fired some questions over to the Fold & Threads resident, whose perpetual taste for invigorating dancefloors with exhilarating rave music has seen her gigs and musical activity continue to grow across Europe.
—
Klaudia, you've now been hosting your show with us at Threads since March 2022, platforming artists from across the globe alongside your own fiery mixes. Tell us about why you started Xplore, and what its ethos is? 
Radio has been a part of my journey from the beginning when I started DJing in 2009. I hosted a weekly radio show "Warm Up Sessions" on LSR (Leeds Student Radio), inviting local artists and promoters to perform on Saturday nights. After moving to London in 2013, I continued hosting shows on Hoxton FM and Soho Radio at the same time as organising events and DJing in various clubs around the city. During the pandemic, I was listening to a lot of different styles of music and I wanted to have a platform where I could share my passion for electronic music outside of the club environment. Techno is such a wide-ranging genre (which is what drew me to it in the first place) and I found myself purchasing many tracks and records which I didn't get the chance to play during my gigs. That's how Xplore was born, with the aim of exploring various styles of electronic music and connecting with like-minded artists around the world who share the same values. The ethos is to provide artists with a platform where they can be free to express themselves and showcase their unique talent with no boundaries.
How do you go about curating your guests? How can people get on your radar!?
I decided to invite guests from different cities around the world to create an inclusive platform which represents and reflects the global spirit of underground club culture. I search for artists who inspire me and I usually base my selection process on creativity, originality and unique music selection. I am always happy to hear from artists who would like to be featured on the show. They can reach out to me and send their music through soundcloud or via email [email protected].
How does the show complement your own artistry? Tell us more about Andrømeda .
The show has had a very big influence on my artistry, it has helped me broaden my musical horizons and strengthen my overall music selection by playing different styles of techno on the show and during gigs. Andrømeda is an alias I created in 2019 after getting sucked into the darker side of techno with a heavy focus on industrial sounds. After many years of DJing and playing various styles of electronic music, I felt the urge to reinvent myself so I decided to create an alter ego which would allow me to express my inner creativity. The dramatic story of Andromeda a.k.a "The Chained Woman" from Greek mythology sparked my interest and felt like the perfect fit for my music and artistic persona. Since starting Xplore, I have started gravitating towards purist techno and focusing more on raw sounds with Detroit influences which has been working really well and opening up a lot of new opportunities in terms of gigs and bookings around Europe.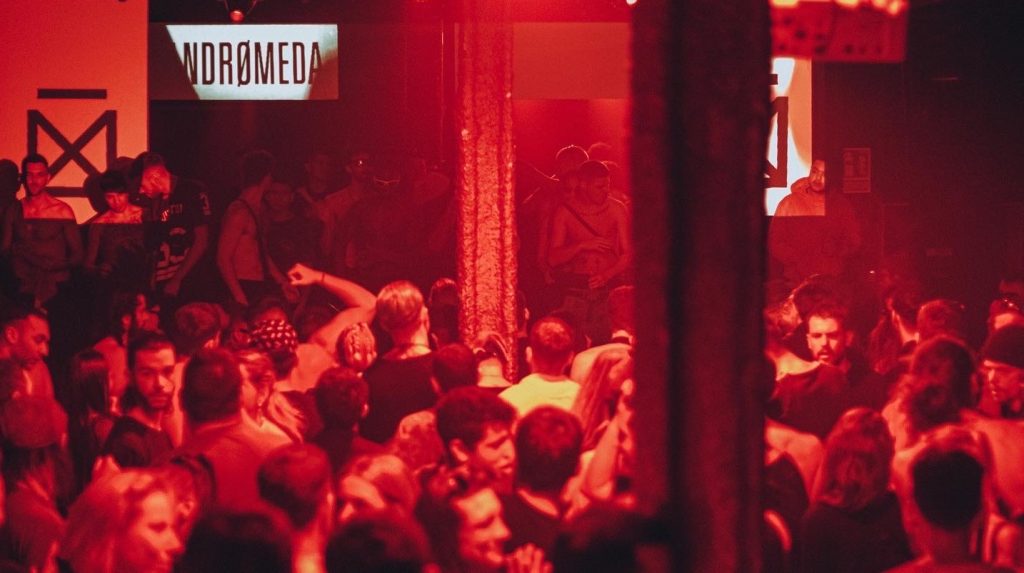 You're regularly travelling around Europe to different raving spots. How do your recent London experiences compare with others on the continent?
It's always a pleasure to perform in different cities, I enjoy learning about different cultures and meeting like-minded people who share the same passion for music. I am especially happy to be performing more often in Poland recently, in places such as Szpitalna 1 (Kraków), Chāos (Warsaw) and Ciało (Wrocław). I was born and brought up in the Middle East and spent my whole life living outside of my own country, so it feels great to finally connect with my roots and experience the thriving music scene there. The scene in Poland is evolving a lot with many incredible clubs and festivals around the country attracting international audiences from all over. I really enjoy living in Barcelona and building my network in the underground music scene here while playing in some of the most iconic venues in the city such as Moog, Macarena and Garage of The Bass Valley. Needless to say, London feels like home. I spent 9 years living there and everytime I perform at FOLD or elsewhere, I am in my element. The energy of the crowd is next to none and the people behind the scenes are constantly pushing boundaries and setting standards, it's hard to compare.
How has your experience been having an agent organise your shows and travelling?
Having an agent has been a game changing experience, it's extremely beneficial having someone you can rely on when it comes to organising shows, travelling and negotiating fees. Like many artists, I used to get booked mainly through my personal connections and often play for a very low fee which makes it hard to make a living. Being part of an agency opens up a lot of new opportunities and makes you become more professional. Aside from organising international bookings, my agent Francesco at Cruel Machine Booking has been very supportive with my career development, guiding and advising me about my productions and future artistic goals.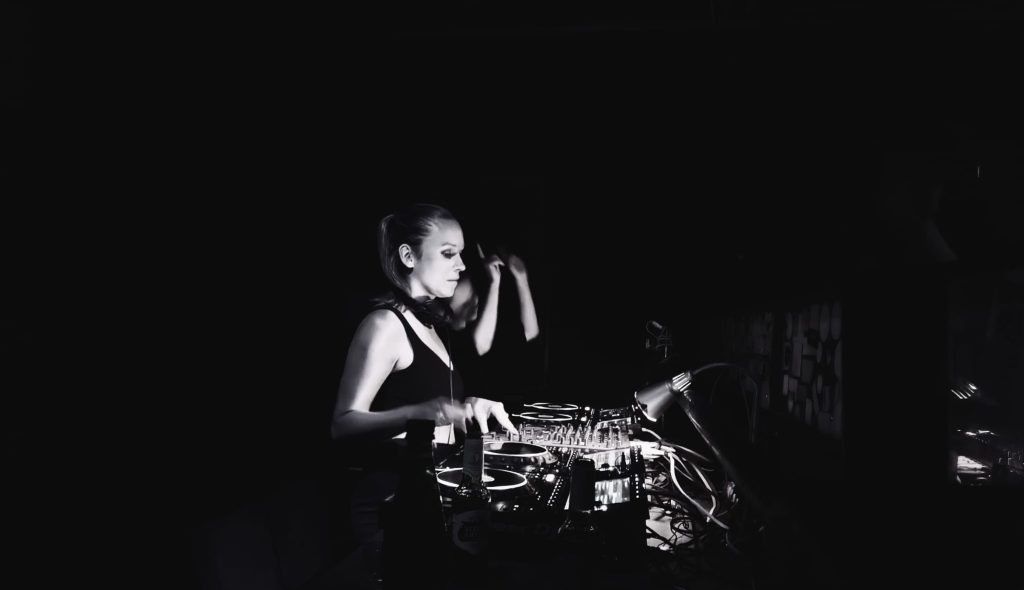 Do you have any tips for how to stay productive & healthy, whilst DJing at various different night/day times?
It's important to know your limits and learn how to take care of your physical and mental health if you want to have a successful, long-term career. I have become a lot more responsible over the years (which I hate to say comes with age and experience haha) I try to always get enough sleep before a night out, a power nap does the trick as well as drinking water to keep hydrated. I am a big fan of day parties, you can party for a longer period of time and still get your beauty sleep, it's a win win!
Who are your top 5 favourite producers at the moment and why?
Bloody Mary, who I have known for many years, is one of my biggest inspirations, her productions and live sets are incredible and her stage presence and energy is electrifying. Polish producer DEAS is making some serious moves recently, releasing EPs on Chris Liebing's CLR, Arts Collective, Bau Muzik and many more. I have been playing a lot of his tracks in my DJ sets, his production skills are really impressive. Joe Farr has been in my top 5 for many years, his productions continuously push boundaries and never fail to disappoint. His tracks are my "secret weapons" which I save for the right moment and they always go down like a bomb. I am extremely proud and excited to have Joe Farr remix one of my tracks on the Invictum EP which will be released in July 2023 on Raw Quarter. Another personal favourite is Rommek, I love the way he incorporates sound design into his music and takes you on a mind blowing journey. His recent EP on Natural Selection is pure genius. Last but not least, Zanias is an artist who I have a huge admiration for. I often open my sets with her tracks and I get very inspired by her versatility, talent and creativity both as a musician and an artist.
Outside of club music, what do you like to listen to and take influence from?
I like to listen to many different styles of music, it depends on my mood and time of day. I often listen to ambient, electronic and downtempo music which helps me relax, especially in the mornings. I have always been a big fan of Trip Hop while growing up and I think I draw a lot of influence from artists and bands such as Portishead, Massive Attack, Air and many more. I grew up listening to classical music because of my father playing it at home everyday. I believe it's had a big influence on my musical upbringing and on me as a person. Aside from DJing and producing, I have been working in the music industry for almost 10 years in the educational sector, digital distribution as well as media and entertainment. This means that I listen to many different styles of music on a daily basis from Jazz, Rock, Electronic to World Music, Metal and Hip Hop and anything in between. I am constantly learning about new genres, artists and music trends and drawing influence from everything around me which can help me grow and develop as an artist.
Where would you like to take the Threads show next? Can you share any forthcoming ideas and/or guests?

In terms of my next guests, I am excited to invite the resident and promoter of legendary Moog club in Barcelona. I also have a 90's techno legend from Belgium lined up, but I will have to keep that confidential for the time being. I am constantly thinking of ways to evolve and find new ways of collaborating with artists and like-minded individuals. I would consider organising one-off events and curating unique lineups which would reflect the ethos of the show and perhaps launching a label. I am a big believer in the laws of attraction and things happening in the right time so I guess we will have to wait and see what the future holds.
by Frederick Sugden
Editor: Alex H Honey
---
Back to home.