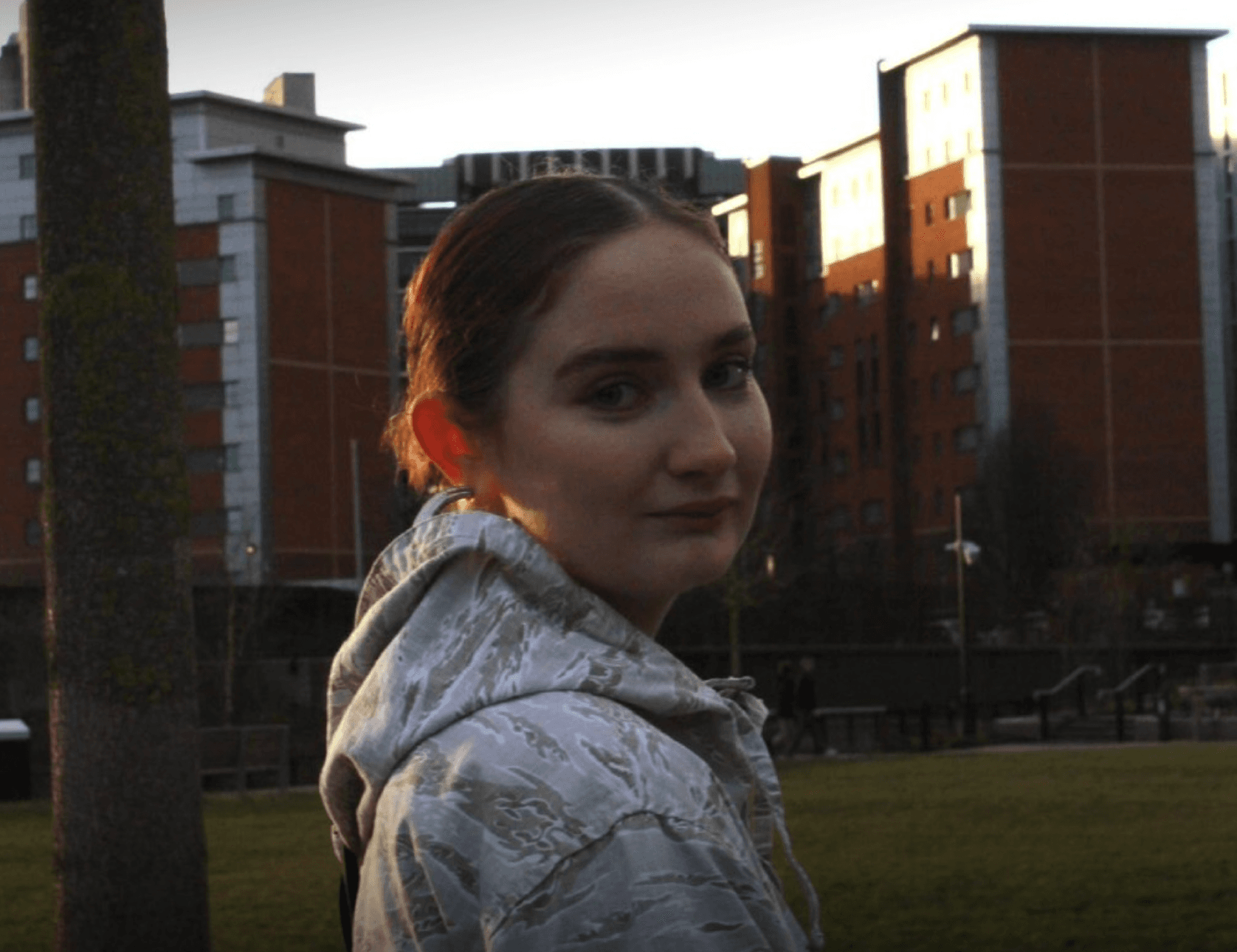 INTERVIEW: GINA
Charlie Boy Manson (Loose Lips) sits down with Manchester-based experimental bass DJ GINA, founder of Lucid Juice, for her first online interview.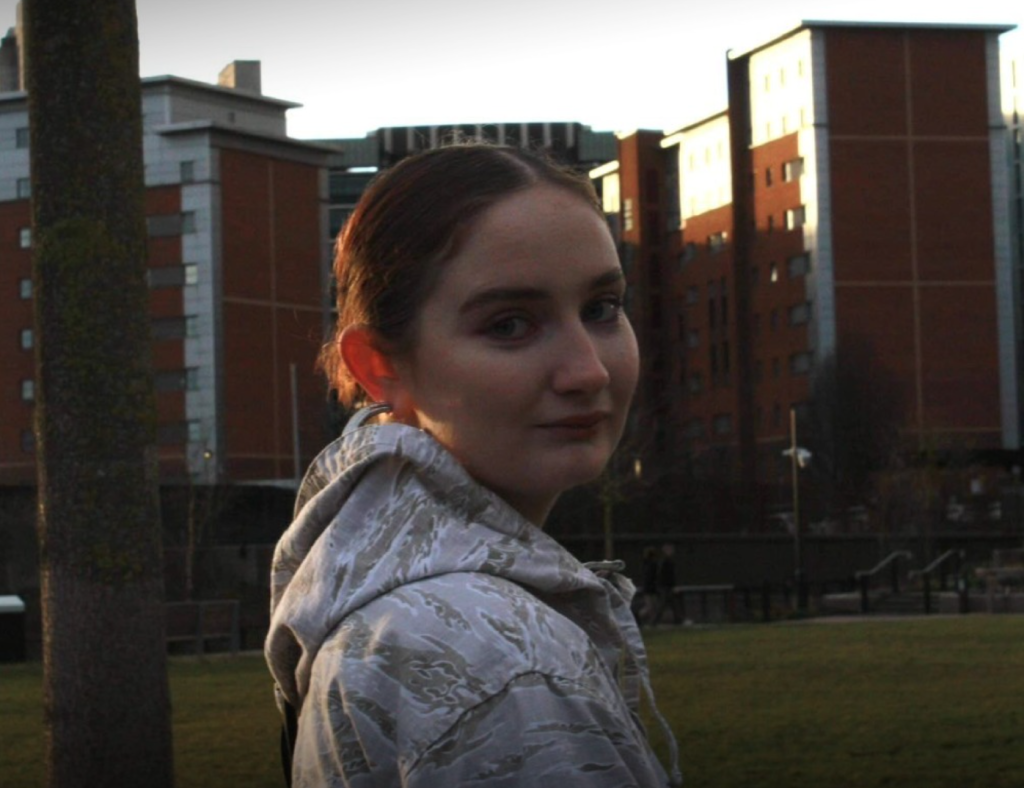 What was the first electronic music tune you heard and thought that's a banger?
Back in my drum and bass days – Even If by Calibre. I remember hearing it at a festival and being hooked on it. Such a timeless tune that I still rinse!
Was there a specific moment that made you realise you wanted to start dj'ing?
I kind of did it backwards. I started putting events on in 2019 not knowing how to DJ, plus I remember being stood at one of the shows and watching the talent I put on and thinking, I really want to do this and need to play at my own events. I bought a controller to practice at home but never actually got round to it till lockdown started. When COVID hit I took it seriously and started practicing proper!
What was the first mix you did and what set up were you using?
One of my first mixes was one I recorded for Unchained Recordings, one of my favourite labels. They reached out to me so I was buzzing, and it took be about 10 attempts to do on my little DDJ400s. I still love the outcome to this day though, loads of jungle, halftime, footwork—all that good stuff.
Can you tell the people about Lucid Juice and how it started?
Lucid Juice is a label and party focusing primarily on experimental bass music, spanning from footwork, to jungle, to grime to leftfield etc etc. The focus is create unique, interesting parties whilst promoting up-and-coming artists getting into this sound and giving them a platform to either play out or release. I feel like it started off very DIY, not too serious and I believe that's the beauty behind it, and the crowds at the events reflect that back every time. I'm proud to have hosted sick artists including Madam X, Proc Fiskal, Sully, Eich, Patrice, Swisha, Ship Sket, Samurai Breaks, Diessa, and many more.
It started because I used to work in a club back in my university days (South Nightclub, RIP)—they used to hold loads of raves—I remember being stood behind the bar thinking I want to run one myself. I went to my manager Joe and told him I want to do it knowing absolutely nothing about the music scene and all the bits that go with it, marketing, brand, finances etc etc and he helped me start it all up! I hosted Strategy's birthday for my first one and the feeling when doing it was sick, so I knew I wanted to keep doing it after that.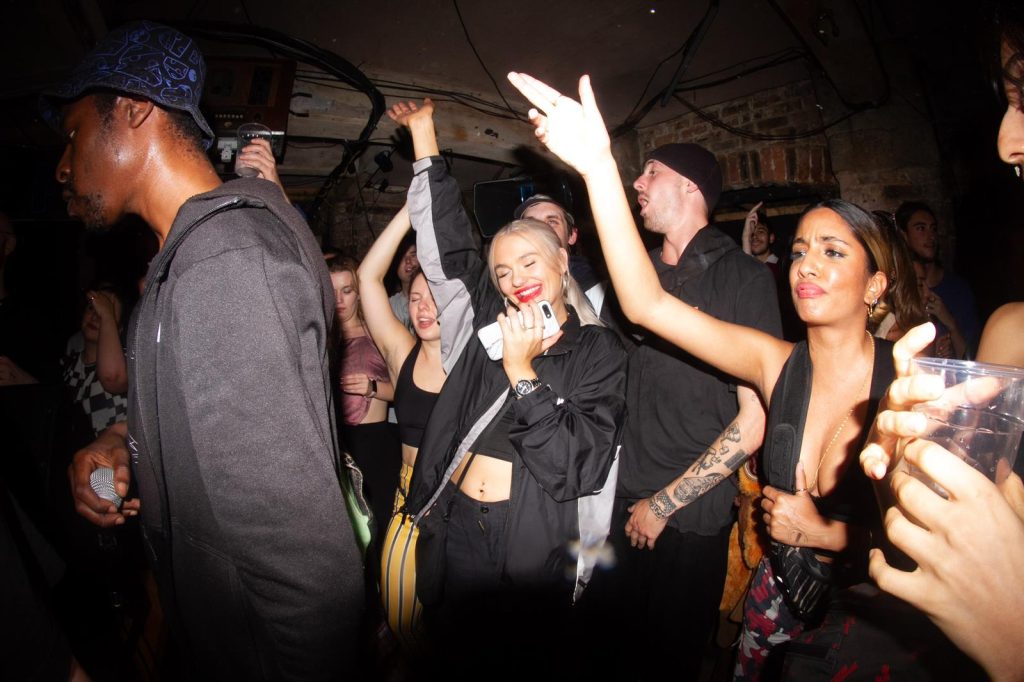 You wake up in a lucid dream and your in a corner shop, what juice are you choosing?
Guava rubicon without a doubt—SLAPS.
What was the liveliest moment at Lucid Juice to date and why?
Swamp 81 x Lucid Juice 2021 was my absolute favourite event I've hosted! Everything about it was such a sick night, we had the decks set up in the basement of Stage + Radio and the room was absolutely packed out. The crowd went mental and were so responsive all night, and Madam X came last minute! We had Eich, Patrice, Madam X and T Man on the mic and they all absolutely smashed their sets. I was worried about it before but it ended up being one to remember definitely.
If you could pick a dream headline b2b who would it be and why?
Gotta be DBridge – would be stupid not to say him because hes my idol. Saw him at Outlook and nearly cried, he is a real big influence in the stuff I play and experiment with as he's always got different stuff up his sleeve in his productions. And Exit Records is my favourite label ever! Legend.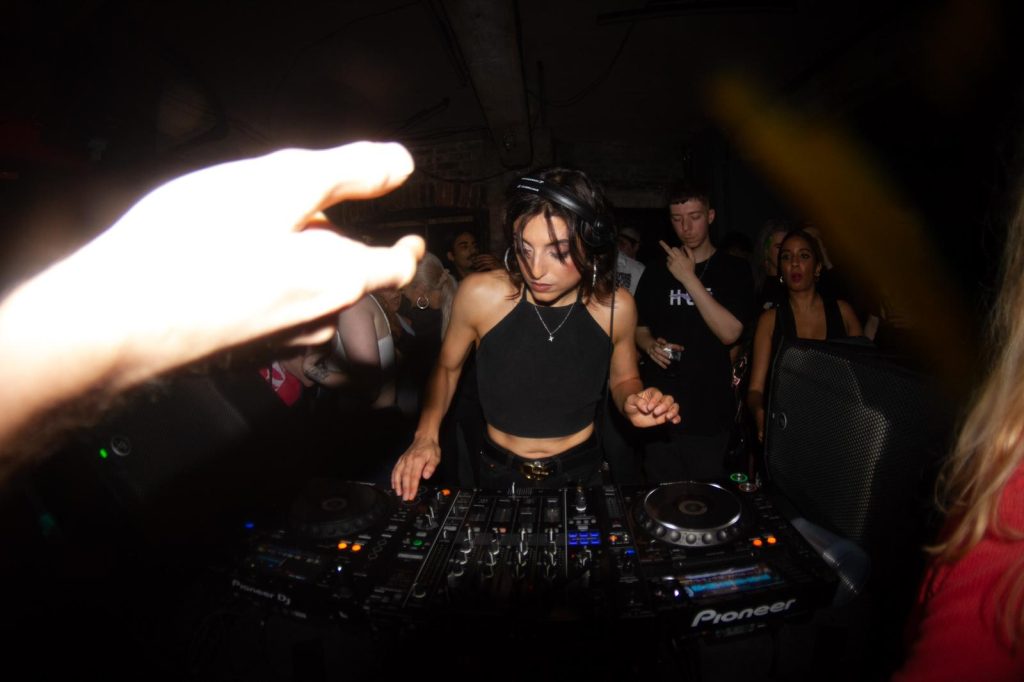 What's your most recent vinyl purchase?
My mate just bought my the new Exit Records Itoa release "Oh No" for christmas which I believe is the best release of last year! loads of experimental 160 tunes in it dipping into acid, footwork, electro etc. so I'm proper excited to listen to it on a turntable.
You've established yourself as a DJ and created an events brand with Lucid Juice, what would your advise be to young females with the same ambitions?
Let your passion for music always drive you and be kind to yourself. Keeping it all up is really difficult especially as a working class person doing a full time job at the same time, and social media does not help as your constantly comparing yourself. Ignore that shit and realise even if you think you aren't as "successful" that you're still smashing it.
Also network network network! I joined a lot of groups for underrepresented communities online (the beatriarchy) and reached out to other women who were happy to help and share their knowledge. It makes it easier when you have those with similar interests and values around you and being in platforms like that was less intimidating / more welcoming!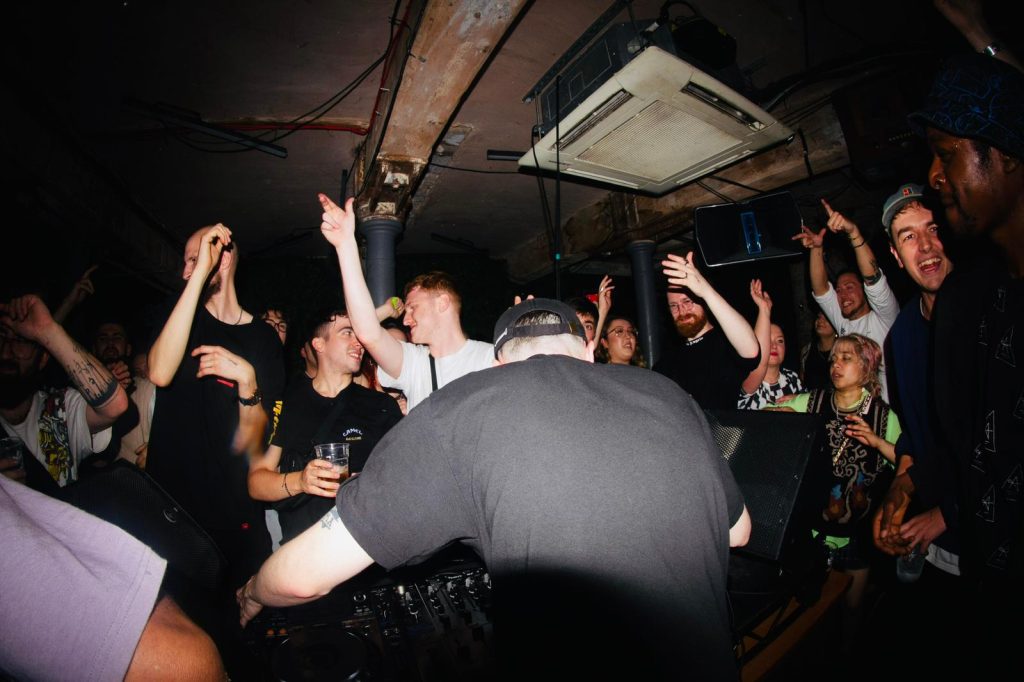 What is the one tune on your usb that has to get played at every set?
Got 2! If its a slower set I absolutely rinse the Dom Carlo edits, His Something Society Remix is literally 4 years old and seems to make it to every set. If I'm on a jungle vibe, FFF – Sweet Revenge goes off every time. Proper old school power and blends so easily to every track.
What do you think is missing from the Manchester scene?
I love manchester because of the people + the community we have created. Places like Abbey taphouse cement that for me, and its sad that loads of independent creative spaces struggle or have shut down (ziggys, antwerp etc).
I think theres a lack of interesting venues to put cool parties on if we forget the classic Soup, white hotel etc. and this is probably because its so expensive, and it is so cut throat that we see new openings that just close down.
With the inauthentic WHP being such a big competition for venues and promoters too its hard – Plus the student lot just want garage now so if you're not putting on the same 3 garage men you're done for lol.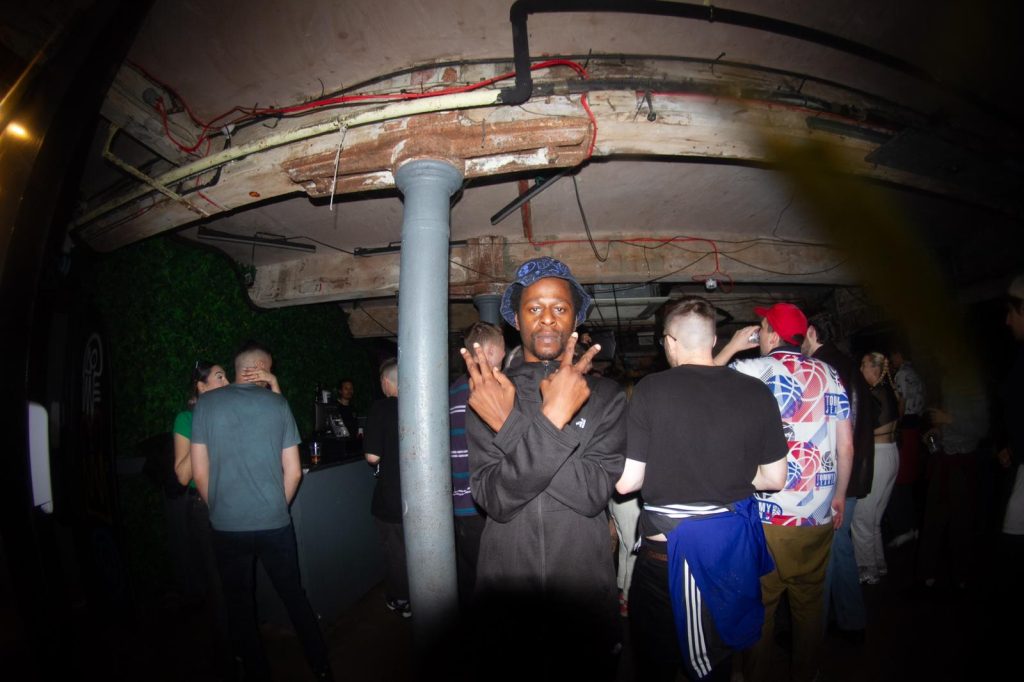 What's next for Gina & Lucid Juice, I've heard a Lucid Juice record label might be on the cards?
Yes yes! I have just released our 2nd Release "Glass Bugz" with Bristol Based Zonae which has been making the rounds, I feel like it really represents the sounds we're going for. Grime influenced 160bpm goodness – check it!
I also have the Lucid Juice 4th Birthday coming up down in SOUP basement with the legend Itoa which im proper excited for!!! 24th February—save the date.
As for DJing, I have a few sick announcements coming up so keep an eye + my SS23 books are open 😉
Thank you Gina!
Editor: Alex Honey
---
Back to home.