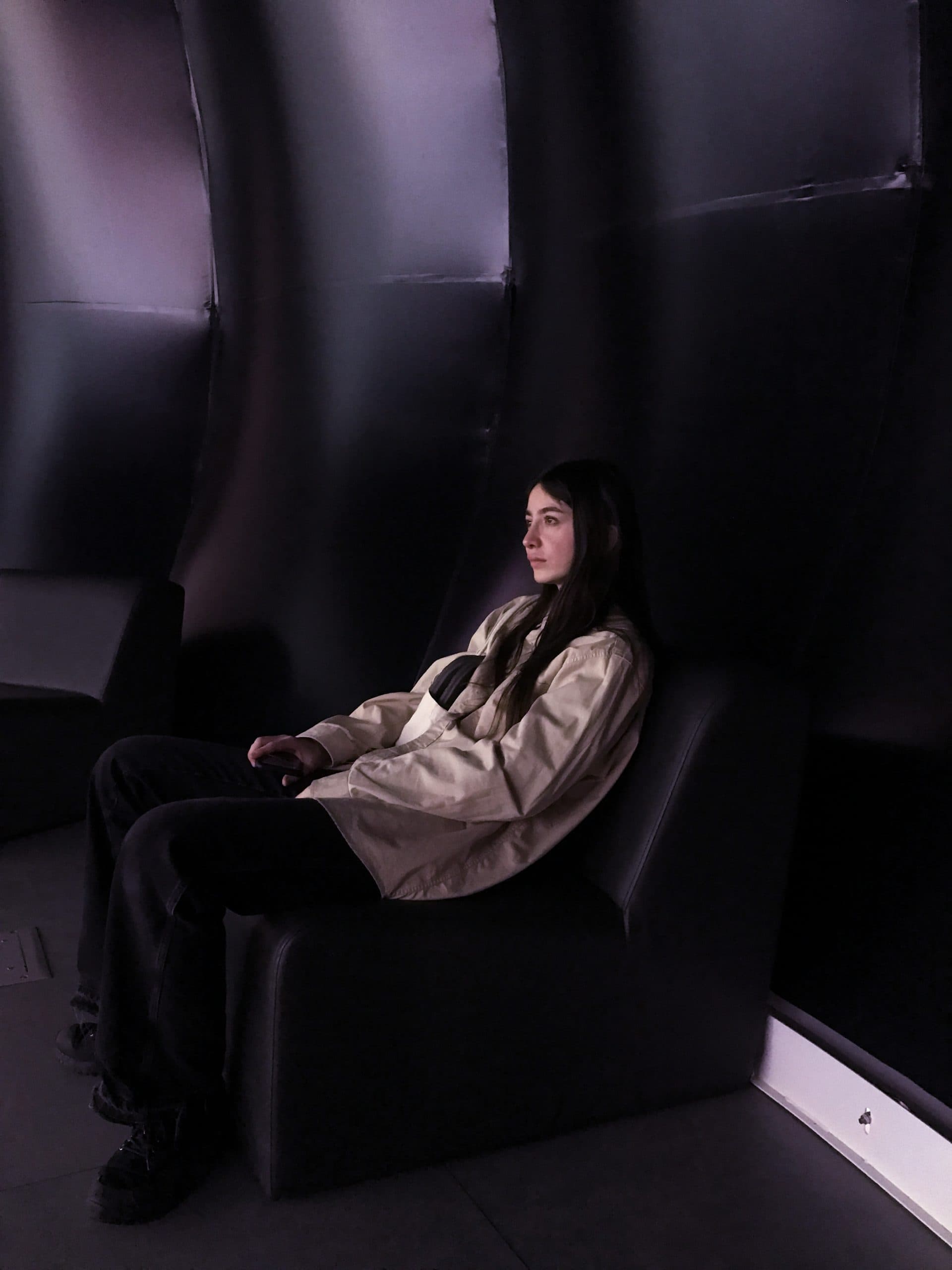 INTERVIEW: Lina Silverman
Threads sat down with rising Moscow-based electro mixtress Lina Silverman, who has been making a name for herself through her relentlessly fun sets in Russia—two of which you can listen back to on Threads and 8Ball.
Hi, Lina
Hey!
What have you been listening to recently?
Lately I've been listening to a lot of music – from dark-disco to gabber, but I am definitely mostly into electro. Its broken rhythms and hard bass lines are impossible not to dance to, and I do the entire time I am recording a mix. I have been listening to Dagga, DJ Fuckoff, and Lil Amadeezy more than anything else right now.
How did you get started with DJing? Was there anything which made you gravitate towards the electro sound in particular?
My first party was an event at Mosaic in St. Petersburg on Halloween. I loved the music and the atmosphere — this world immediately captivated me. A year ago, I decided that I wanted to be on the other side of the stage. I have a musical education, graduating from music school specializing in piano. As a result, I had a basis from which to start mastering programs and instruments. When I began to understand how to work with Ableton, I started making my first tracks. I refresh my music collection quite often, so my mixes are diverse and I think they will resonate with pretty much any listener. Recently, a friend invited me to participate in his new death metal project as a bass player, and we are working on our first EP.
Can you tell us anything about what the underground club scene in Moscow like?
I think that in Moscow, the underground died in August 2017, when Rabitsa, the heart of the scene, was closed down… of course, that is just my opinion, I obviously can't speak for everyone. The underground in Moscow has become more of a business. This has been a predictable process, since as soon as the first clubs of this kind began to open, police raids happened regularly.
Any people, parties or labels you'd like to shout out?
The coolest party in my opinion is "JOY", the music and atmosphere are always 100% my style. There are many more interesting parties as well: club life in Moscow is alive and well, and everyone can find something that is for them. A lot of cool labels have appeared lately, I would mention the guys from Mosobleelectro, who have a very high quality, original sound. I would also shout out GOST-ZVUK, and NO service. It's hard to single anyone out though, I have a lot of love for all the awesome people in the scene in Moscow!
Thanks so much, Lina.
Alex Honey is a writer, researcher and content producer based in Woolwich Arsenal, London. He is the host of Consciousness Raising on Threads and has DJed under various aliases.
---
Back to home.