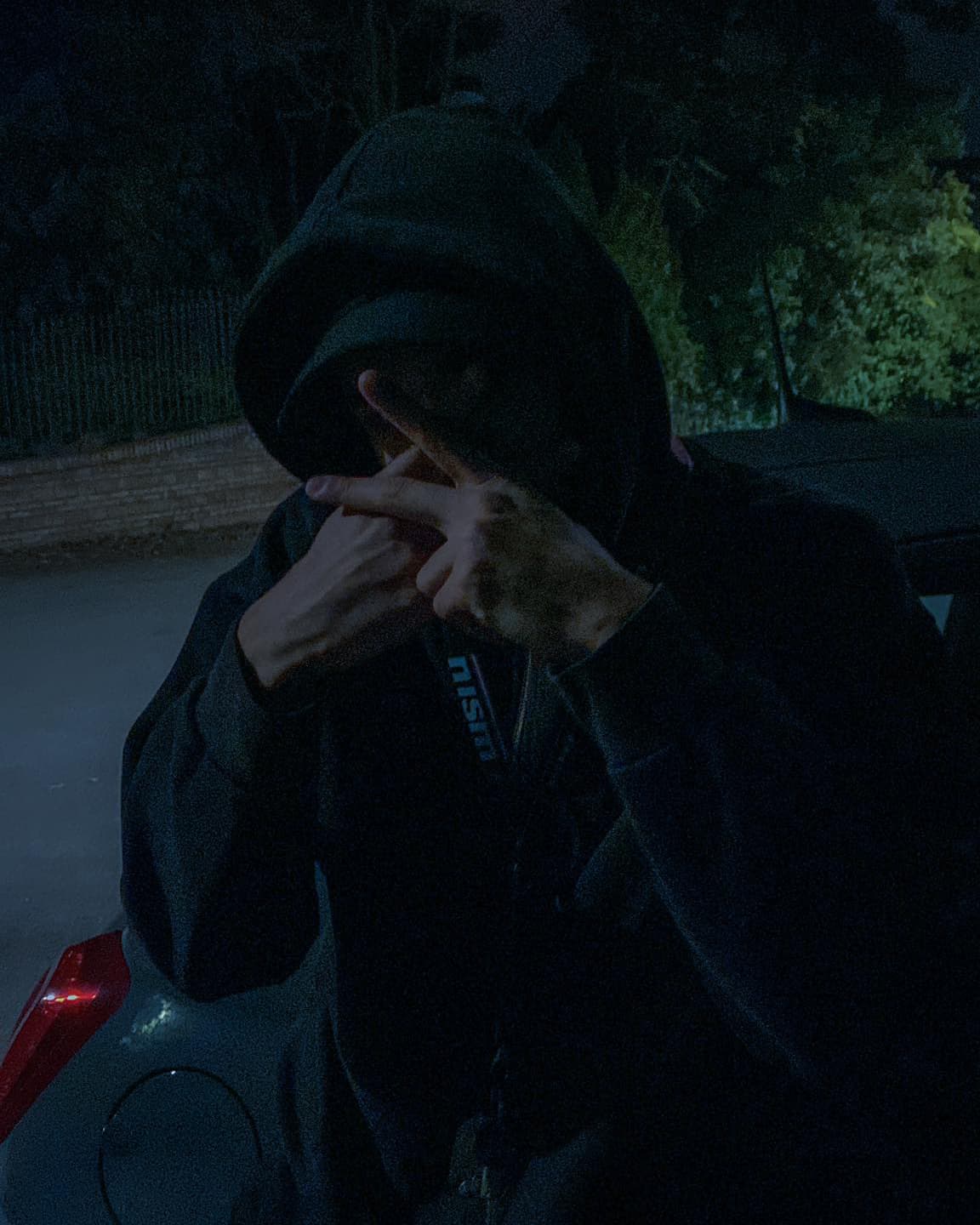 INTERVIEW: Meet Nizax
Representing an array of hard techno emitting from the historic town of Melfi in Potenza, Southern Italy, Nizax's monthly show here on Threads consistently delivers a glut of rough'n'ready rhythms that are shaping the sound of the young DJ and producer, and showcasing what he's all about as an artist.
Long before kickdrums entered his life, Nizax went by the name Valerio and studied piano before the lure of electronic music caught his attention. Hip hop and jungle also slipped under his radar and with such a whirlwind of genres circling his ears, Valerio began to dig through Melfi's record shops and build a weighty collection of vinyl that spanned multiple textures and soundscapes. Considering Valerio's natural ear for music due to those early days of piano lessons, he started to explore music production. Creating sound on the spot is something that bleeds into Valerio's sets today as 'Nizax' as he regularly delves into hybrid mixing and pushes himself beyond the familiar set-up of two CDJs. Taking his flair for sound further, Valerio came up with the alias of 'Nizax' in the last few years and has released on Mørbeck's Code Is Law imprint, Fabrik Music in Berlin and the Variance record label — which he co-runs with Luke Creed — under this moniker.
Keen to share the backgrounds of our resident DJs, we asked Valerio a few questions about life in Melfi at the moment, what he's been up to on the music front and what's keeping his creative spirit alive…
Hi Valerio! How are you and where in the world are you right now?
Everything is fine, I'm at home at the moment in Melfi. But I would like to be somewhere else :D.
So, you're Italian. What's the electronic music scene like in your city, particularly the techno scene?
Very Italian! However in my city the present music scene includes folk songs and trap. The space for techno is very limited, it's not a very appreciated style, it's a bit like the "black sheep" of music.
Let's go back to your beginnings in music. What kind of music were you surrounded by when you were growing up?
Well initially I always listened to rock, I remember one of the first songs I properly listened to was by Linkin Park. As a kind of drastic change, I listened to hip hop a little bit, but these are genres that I still listen to; I don't think you need to set limits in music.
Tell us about the first rave you attended — where was it, who was playing, who did you go with and what was the vibe?
My first rave, I could tell you about 1000 times. It was in Bologna, at Time Shift. I was with some dear friends, that night was legggggeeennnn… don't move, don't move…dary hahah. On the decks was Domenico Crisci who played all night due to the lack of participation from other artists. There was immediately a general enthusiasm because at that moment, the only thing that mattered was being there to live in the moment. Later I found and discovered that Domenico Crisci played one of the tracks that night by Keepsakes, released on Variance music… a sign of destiny??
When did DJing and producing dance music come into your equation?
I was about 14 or 15 years old. But I've always had a soft spot for this kind of thing.
What led you to a residency on Threads Radio?
As I have always known, I arrived on Threads Radio thanks to the hard work of months and months and the music proposed on Variant Electronic. A 5-track EP that changed everything, 'Unknown Places' when I had an other alias.
You play a lot of gritty techno on your shows. What draws you to the tougher side of the genre?
Essentially I could tell you that it's the energy and adrenaline that this genre gives me. But essentially it's style, like it's my imprint; I can't change it.
You've had some intriguing guests like the Berlin-based duo Sine Metu and Dubliner Josh Reid contribute a mix to your show. What's your approach to finding new guests to feature on the airwaves?
Good question, basically I try to follow a very distinct footprint. The latest series of shows with Syncretism is proof of that. At first I mixed with most of the artists I knew best, until I decided to distinguish my show.
You're also a producer. What's your set-up at home?
So, a PC I built and Ableton 10, some teenage-engineering ops and many samples sampled with the Tascam. I don't have a lot of equipment, I love working in analogue but with digital you can do a lot.
Tell us about your involvement — alongside Luke Creed — with the label Variance and Variant Electronic?
I think it's enough to say brothers. We have worked hard over the past few years, trying to stay active with one release per month. Then some problems made the two labels stop for a while, a kind of pause.
The nightlife industry has faced a significant blow since Covid-19 broke out, and some artists have admitted to feeling quite demotivated during the last 18 months. What keeps you motivated to continue creating your own sound?
I am as unmotivated as the others, for the simple reason that the nightlife has taken a break that seems to be endless. But I have my incentives to continue, even just continuing to produce music may be enough for now.
What other interests do you have beyond the world of dance music and techno?
First of all I am very interested in motor engines, and a lot in Japanese culture. Lately on the sneaker game, therefore on all the limited editions of shoes and in the fashion sector in general. Another passion is electronics.
Leave us with an impression of your dream party; who would you invite to play, where would you host it and what would be on your rider?
If I ever throw a party, the location will be sure to be the Devil's Mountain in Berlin called Teufelsberg, or maybe in some forest and the party will have to last 24 hours at least!
The ideal line-up for a party in my opinion are the must-have artists like: Dax J, DVS1, Clouds, Blawan & Dasha Rush, Overmono and Marcel Dettmann — I think that's enough.
---
Back to home.