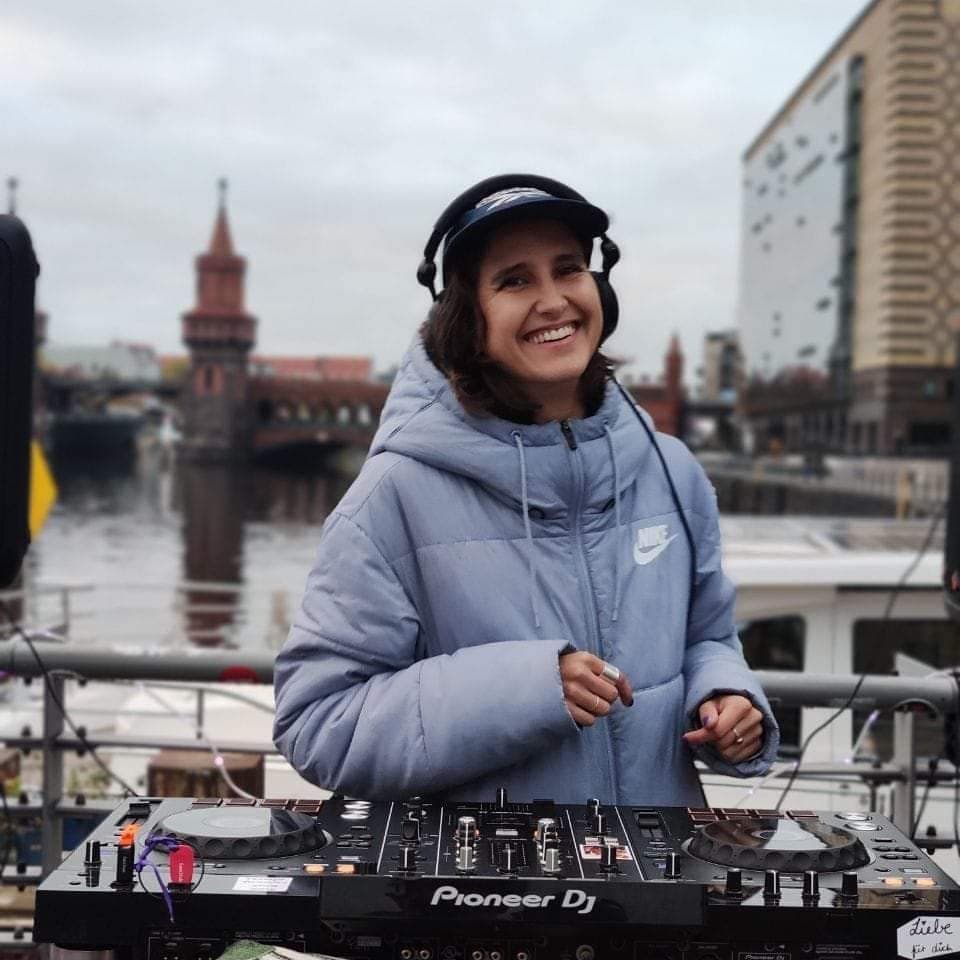 INTERVIEW: Paulah
An interview between Paulah and Sidney, host of the antro(pologia) show on Threads*Mexico City.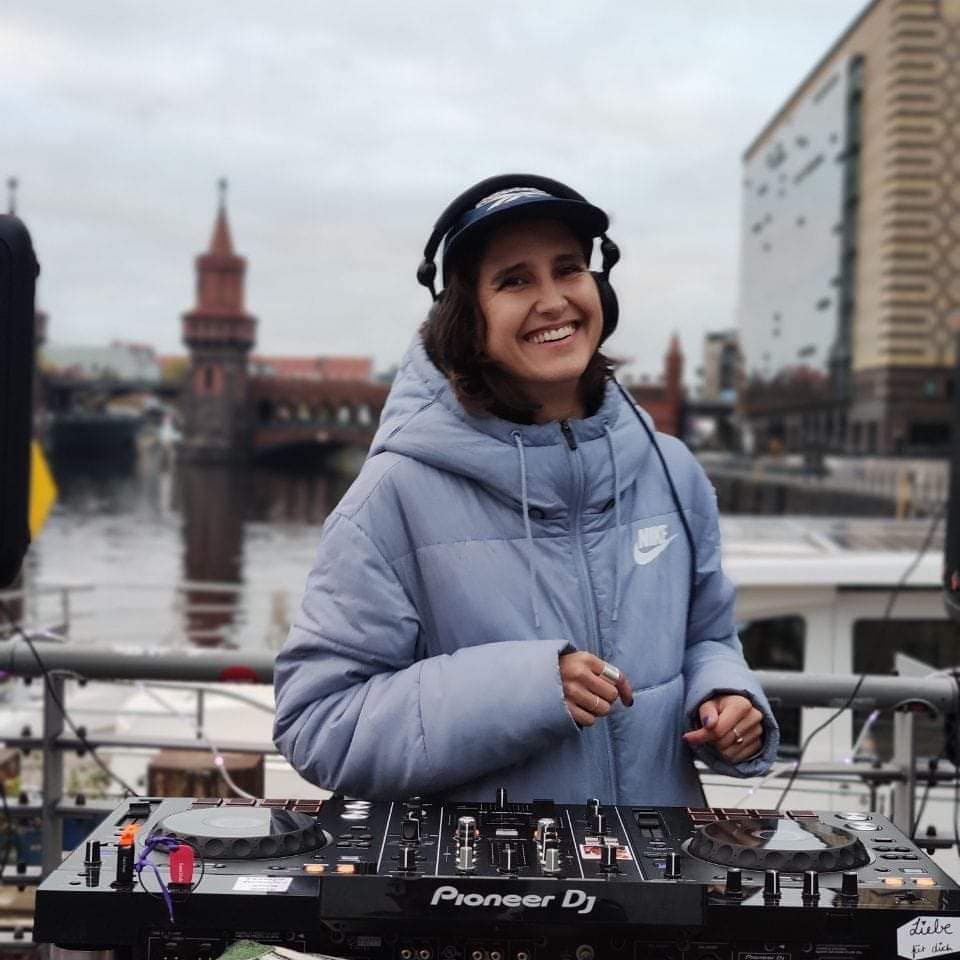 Q: How did you get involved with the electronic music scene, and what have been your most important influences along that journey?
A: The first thing I remember is the eurodance that my sister listened to and danced to in her room and played all over my house when I was little, that was the first electronic music that came through my ears I would say. Reggaeton has always accompanied me, that was the first thing I downloaded from torrent and emule and I had folders and folders of reggaeton, and it was what we put on to dance and dance and dance and dance. Later when I started partying (very young lol), we went out on Thursdays to a drum&bass party called 'twist' and we went straight to school omg, so for a long time I was listening to dnb, dubstep, and techno in a club called danzoo every Friday in Chamartin that no longer exists and only more techno at festivals in summer… dreambeach, monegros, electrobeach, etc… When I entered the world of soundcloud around 2008, I had a dark fondness for commercial deephouse that the soundcloud algorithm threw me and I feel like that was a strong northwestern European movement… but anyway, I managed to overcome that phase and I guess my next one I moved from Madrid to Berlin. Already a little fed up with the only offer: techno, I returned to my beginnings because of the simple need to dance and perrear a little hahahah. I also started some cumbia and salsa parties with my friend Lionza from Venezuela. Purely for the dance, and well, the Spanish-speaking community, we get together a lot through that music — it's what unites us the most. Now a lot has changed… I've managed to move what I like into the club, electronic music with latin influence (or by latinx producers), latin club, and to try a little of everything jajaj.
Q: Can you tell us a little bit about your project, NOFUTURE, and the other projects you have collaborated on? 
A: So, nofuture was going to be a musically VERY diverse party, and very trashy and for the homies my friends and I called it NOFUTURE, but it never happened because the pandemic started…. So, with the help of Drew, Dj Schlange, who stopped during the covid from Mexico in Berlin and well, out of desperation for not being able to party or earn money, we started to do raves and outdoor parties under the idea of the name that the party already had, nofuture and, in that period of crazy raves we also met the people with whom we would later start collaborating with as Calentura.
Alongside the parties, my friend Augusto from Caracas showed me raptor house and dj baba, the year before I had already met Beto, Dj Chiakka, from Chakanais who brought the Yo No Soy Guapo documentary about cumbia and sonidera culture to Berlin, and then he connected me with all the people from his collective who were very open to collaborate; <4 Emiliano Dietzgen, Ga, Rosalio etc., and I started to upload content to Soundcloud and well now nofuture is a music platform of everything that is coming to nofuture, and I like that I mainly do the curation, but we make up a very diverse community of friends here in Berlin and Latin America.
Apart from nofuture I collaborate with Calentura, and we do events not only focused on the club, but also with bands, we go out on bikes with music to demonstrate for climate change, vinyl dance sessions…. we also do more activism when something is happening in Latin America and 4 years ago I also came upon the universe of AL-berlin because they invited me very often to play at their bar… they are a migrant collective in Berlin that focuses mainly on promoting rhythms from the WANA region (West Asia-North Africa) and in my opinion they are the best at organizing festivals, they are the future. Once it was also a café bar and cultural space, but it had to close sadly, it will reopen, we all miss it!
Q: What has been, for you, something that you had to learn or that you feel that, today, you handle better compared to years ago when you started to carry out such projects as you do now?
A: I think I had to learn many things… I am constantly learning… nofuture is like having a kid… we learn together, but I guess to invest in nofuture and becoming more and more professional, especially with the parties and be less naïve and to be more cautious, especially with whom you collaborate! be more selective and follow the intuition… I notice that I have more and more ambition and that's good <333
Q: From your experience, do you feel that there is a way for solidarity to exist between the artistic communities in Europe, Latin America, and other countries that are part of the world club scene?
A: Definitely there is, I think there is more and more visibility of who makes, produces music and bridges are created, of course here there is a lot of privilege and appropriation, but people are becoming more aware and we try to repair that. There are more and more platforms and collectives, labels, media, that focus on that, especially people in the diaspora support their communities, and that's how it has to be, but it's an effort between all of us… there is still a lot to do, here in Berlin a few years ago you couldn't listen to latinclub, and they wouldn't give you space anywhere, now everybody plays music by non-European producers and the spaces are making a lot of effort to give us space. Finally, this is not going to stop, we are going to take over all the dancefloors.
Q: Finally, what areyou excited about right now in music and in life, and is there anything new you have in the works that you want to share with us?
A: I'm excited to see the artists I like playing in clubs that are temples here in Berlin, like Tresor and Berghain, now dj babatr has just been playing amazing raptor house, at tresor in herrensauna, a party quite closed musically and focused on a specific type of hardtechno, and it was beautiful, for me the music has to have flavor, variety, they're dancing and enjoying those rhythms even more.
The party is political and the dance floor is to heal through dance, enjoy, accept each other, connect, create community. I'm excited to see the scene take a more collaborative turn, to see dance floors and lineups becoming more diverse and more options for more collectives and rhythms that are not the same-old. Especially in Berlin, which for the amount of clubs it has, I feel is a scene with a somewhat limited offering of music… although thank god it's changing! っ◔◡◔)っ ♥
And well in life I get excited about all the people and experiences I share thanks to music UwU.
Projects, well, focusing on the music is what I like to do anddd beyond that, keep doing events parties and festivals with nofuture, calentura, al-berlin, meet people open and crazy like me, and whatever else comes, I'm always open to collaborate <3.
Editor: Alex H Honey
---
Back to home.