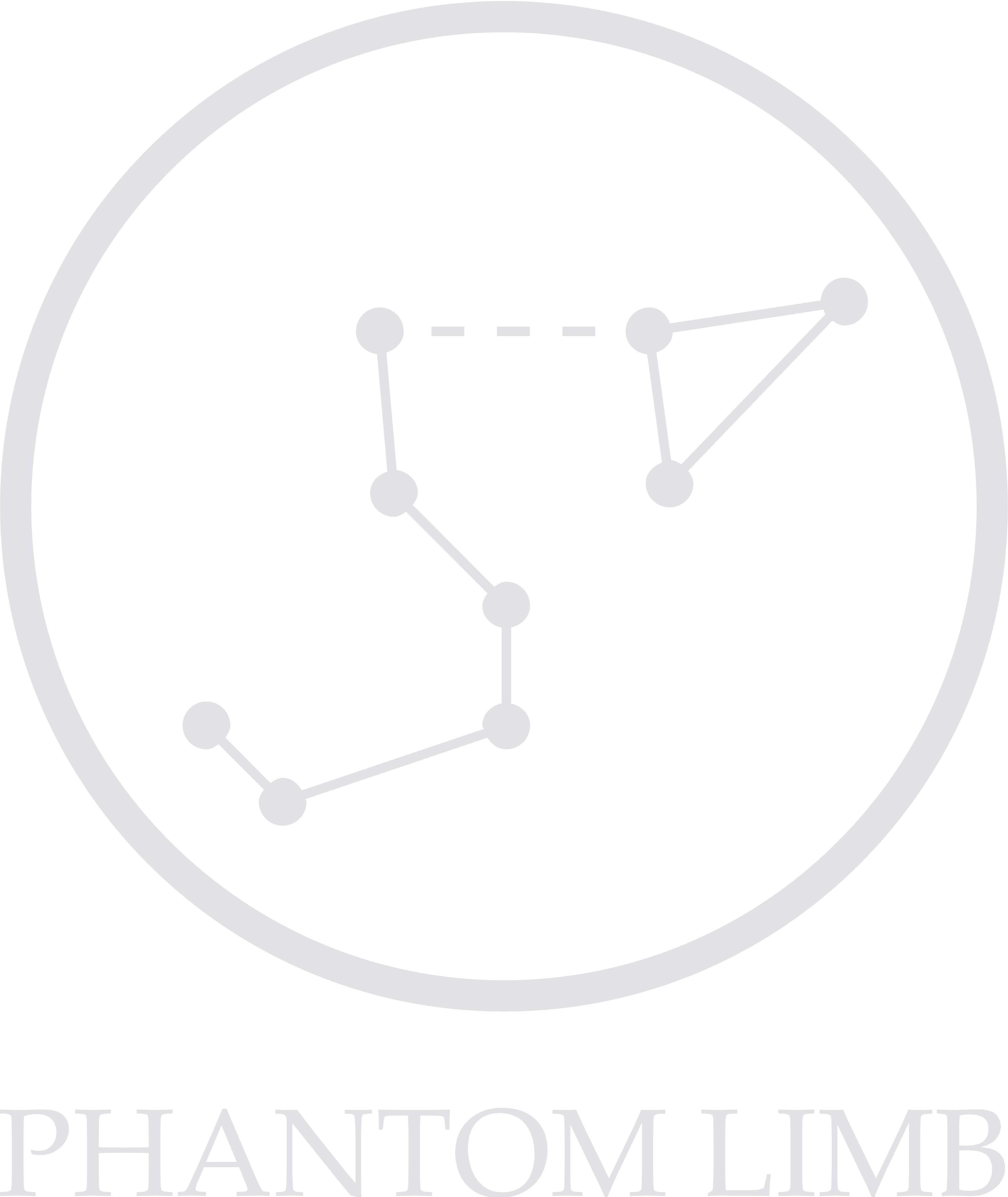 INTERVIEW: Phantom Limb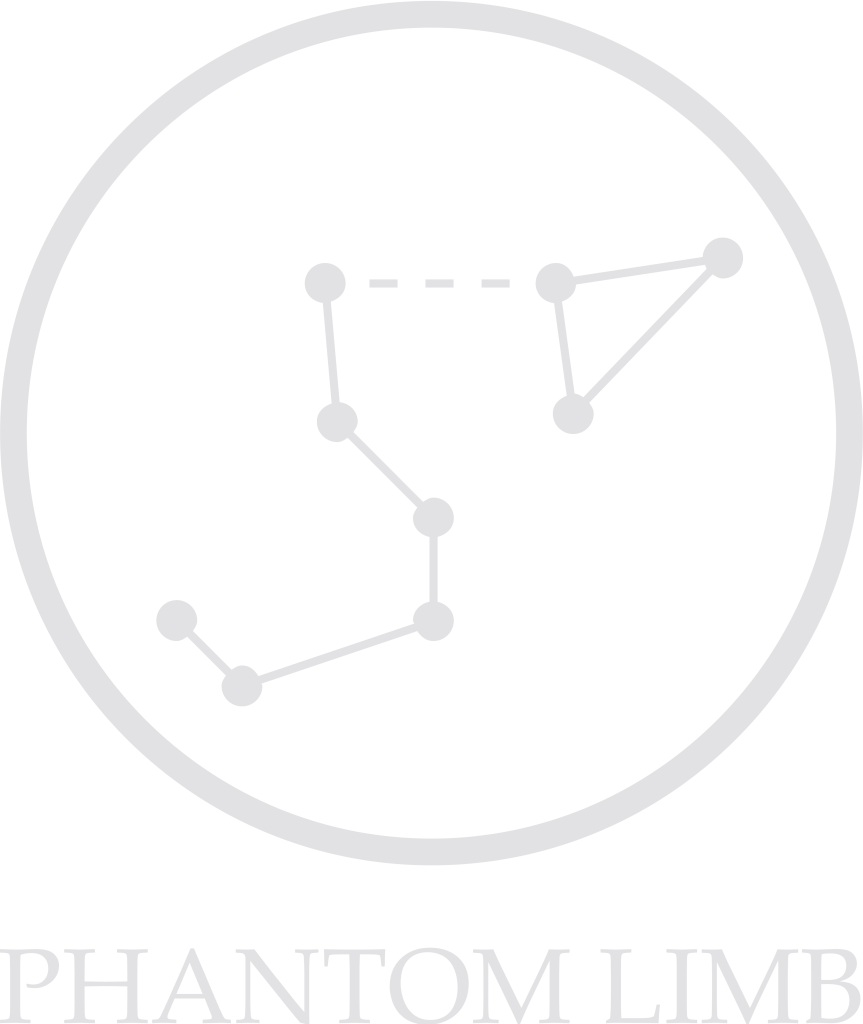 Following a series of broadcasts on Threads as part of their 5th Anniversary, Dom Alston chatted to the founder of Phantom limb, James Vella; founder of the record label, distributor & publisher promoting cutting edge 'weird jams'.
What was the motivation for starting Phantom Limb, how did it come about?
JV: The motivation, having worked in independent music for some years, was to fulfil a creative vision. I spent most of my 20's working for bigger labels, coming to understand the mechanics of releasing at that level, but that time was spent on other creatives' wishes and desires. It was scary, jumping out into the unknown, but I feel so rewarded for it, and fortunate that I'm able to do the work I love, and of course to support music and musicians I love. I've also played music for most of my life, having released my first record as a teenager and performed all over the world since. All of us here come from music – from various labels, record stores, bands, distributors etc. It has helped the construction and form of Phantom Limb, and helped us establish an identity in a challenging environment.
While the discography is definitely experimental, as a loose term, 'ambient', can easily get used when describing Phantom Limb's output. Where and when did the interest start, and did it evolve from initial interest in another genre or scene?
JV: While ambient music is an important genre to me, and to the label, we're not really an ambient label. Artists we've released on the label such as myst milano. (alt-R&B house) Senyawa (experimental doom gamelan), Infinity Knives (hip-hop), Corroded Spiral (industrial-noise), for example, are pretty far from ambient music. We often use the term "experimental" to loosely describe what the label does, but even that is a fairly porous and nonspecific description. But, yes, there is a lot of ambient-adjacent music on the label – this style has been in my life since I was a kid, overhearing my mum (a music lecturer) studying works by Reich, Glass, Riley et. al. in the living room. I started creating ambient music as a teenager, and – while I'm very selective with it – some of my favourite albums in the history of music could fall under this banner. Though, crucially, the label and its staff's tastes are much wider, and also celebrates a lot of music miles away from ambient.
Often, ambient has some typical elements missing – rhythm, standard structure, even sometimes melodies or tonality. With so much not there, how do you define quality?
Likewise, do you think this minimalism makes quality, or at least satisfaction, easier or harder to achieve for artists – and therefore for you (the label) to judge as worthy of a release?
JV: Ambient music is a very crowded ecosystem, frankly without a great deal of quality control, but we're always listening for music that surprises us. This rarely happens with straighter ambient music (though it can), and so our search has to be broad. Works on the label by Ibukun Sunday, for example, could be roughly described as ambient but his approach is really unique and fascinating, precisely considered, honest and intentional.
You're right that it can be difficult to assess or evaluate music like this, but after enough years in the game it becomes second nature. We can hear the difference between a 15-minute held chord on a softsynth pad and richly composed ambient music with depth and purpose!
This isn't a question – just wanted to say that Luzzu's soundtrack is staggeringly beautiful. I don't know much about publishing, so sorry if this is a dumb question, but what's the story of Phantom Limb and this film? I know it did well at Sundance. Did you secure the rights to publish the soundtrack after film was made?
JV: Thanks! We thought so too. I'm Maltese; seeing such a wonderful film made in, and so deeply imbued by our beautiful little land was thrilling. The film was already made before we secured the soundtrack rights, but the director Alex and I became firm friends in our comms, and we hang out in Malta when we're both there (he is Maltese but primarily based in New York). Further down the line, I got into contact with Jon Natchez, who composed the score, and he accepted our proposal too. It's been a fantastic project, a joy to be a part of.
What music are you listening to most right now?
JV: here are some current faves:
The Jesus Lizard
Hi-Tech
MC Yallah
Caroline Polachek
Aaliyah
Nadah El Shazly
Milo Korbenski
Träd Gräs och Stenar
Mister Water Wet
Joe Rainey
Etrusca 3D
MYSLMA
Kali Malone
Holodec
Do you have any more mainstream (in the sense that it is not underground in style, not ambient or electronic dance music, etc) artists, albums or songs that are on repeat right now?
JV: I love pop music. I listen to a tonne with my one year old daughter. She mostly gravitates towards soul and jazz, but we also dance to stuff like Fleetwood Mac, REM, Wu Tang Clan, XTC, A Tribe Called Quest, Beck, The Police, the Talking Heads, New Order, Fela Kuti, Tropicalia stuff etc.
What are your favourite dance nights/parties/musical events on in the UK, or indeed internationally right now?
JV: Dance nights and parties aren't really my world, but I always love what Rewire, Le Guess Who, Unsound and a few more similarly-minded events do. And closer to home, Cafe Oto and Baba Yaga's Hut are London institutions that should be cherished forever.
Reneta Hristova: My all time favourite has to be Sónar Festival in Barcelona. It is a melting pot of cultures with focus on innovation and breaking boundaries. In Manchester, where I am based, I recently discovered Partisan Collective whose queer parties are fun, safe and truly all inclusive – I was fed watermelon on the dancefloor haha. However, The White Hotel is my sanctuary in Manchester. Anz did an all-nighter and blew my mind about three weeks ago. I have noticed that Ordinary Friends and Bakk Heia book really cool DJs there, too. In Cardiff, a friend of mine started a 140/uk dubstep party recently under the name Subphonic CDF that I still need to go to. This spring/summer I am really looking forward to Cross The Tracks in London and, hopefully, We Out Here Festival. Other than that I am always open to new parties in new places – I like to be adventurous whenever possible!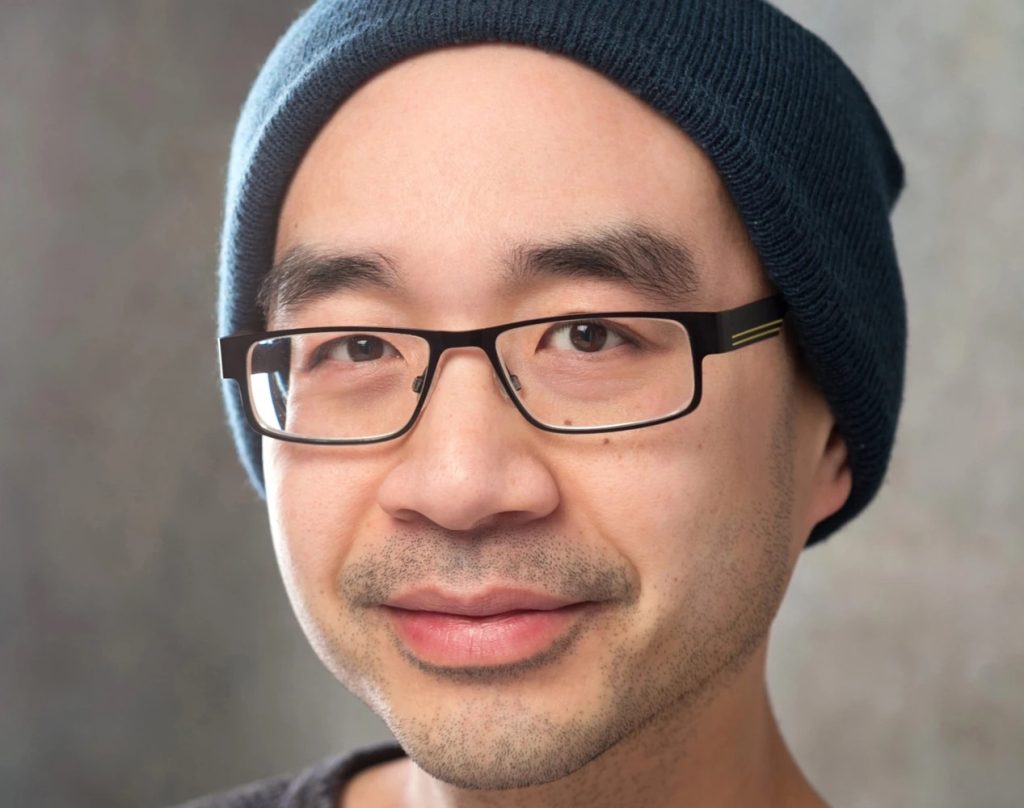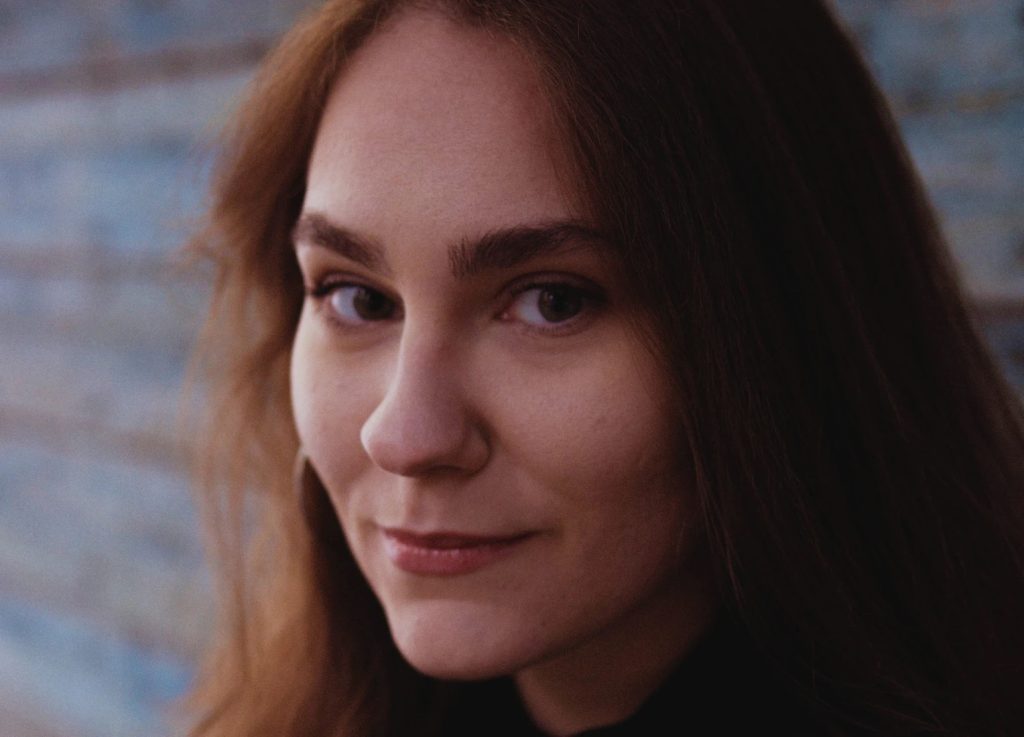 Not to be negative, but do you have any gripes with UK underground music culture at the moment? Are there any scenes, genres or cultures that you think are moving in the wrong direction etc?
Andy Halliday: Hm, not really – I guess the harder you look, you see bad things about everything but maybe the overall sense of cancelling Russia got a bit much, and so then the reaction to that is actually to try and profile those from Russia who are also hit hard by the motions of their president. I kinda wanna help Russian artists now more than before… I do also think that maybe our part of music, where ambient / experimental music sits, is a fervent ground for ill mental health… and I start asking big questions about why people go into that scene. Is it to hide? Is it to exploit? The fringes is where we go to escape the stranglehold of the modus operandi but at the same time, it makes it an area where sharks and undesirable practices can hide too, under the veil of subversiveness as a mask.
How much harder has Brexit and the resulting visa requirements/expenses made your industry?
Andy Halliday: It's gone up for touring in vehicles, it's gone up for touring with merch, it's harder by about 1 piece of paperwork for visa stuff… I think attitudes of mainland populations within the music industry have remained largely the same, everyone understands it wasn't the music industry who voted for Brexit. Perhaps the general attitude on the street is different to this but not really in music.
by Dominic Alston
Editor: Alex Honey
---
Back to home.