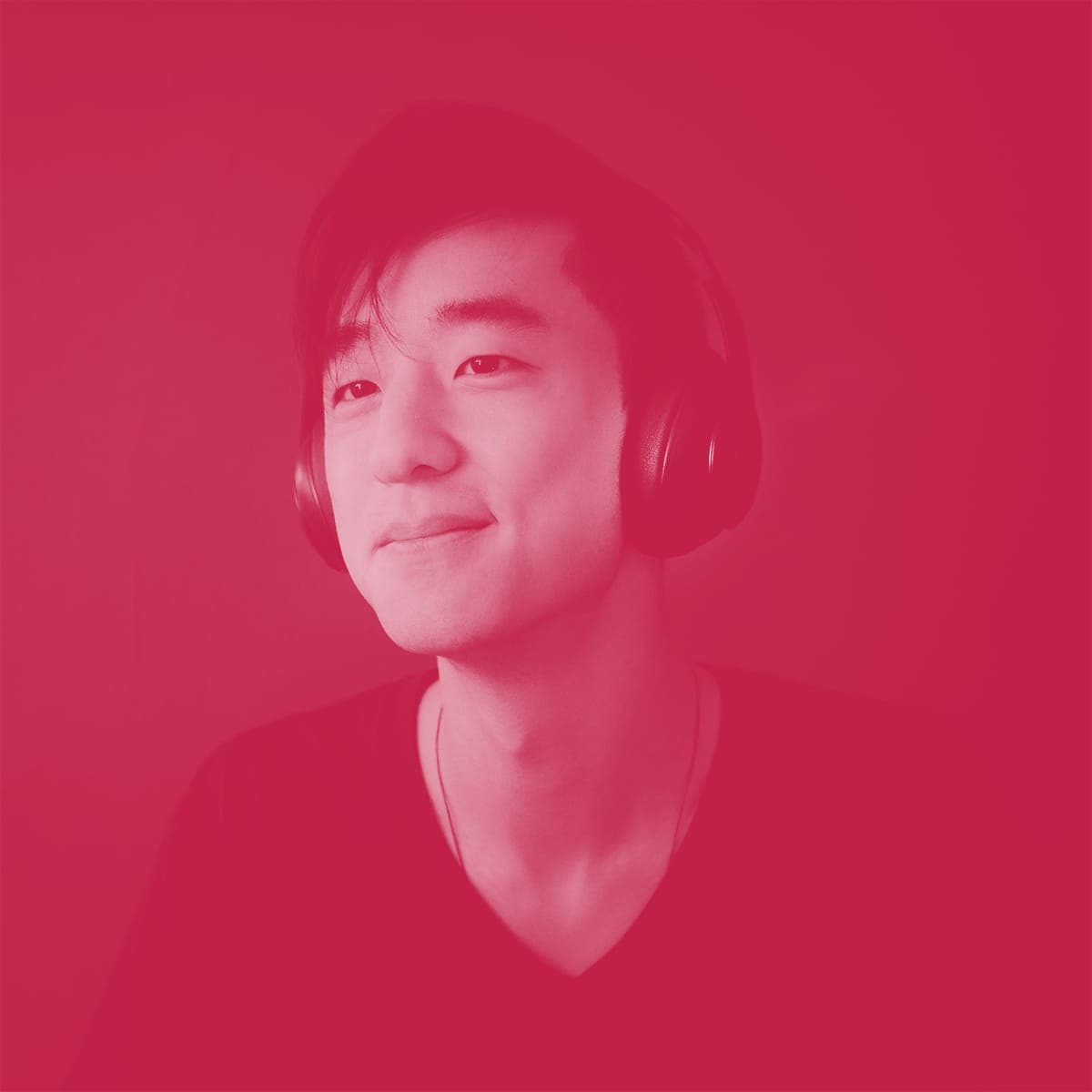 Introducing: Currents.FM – an interview with founder, Austin Hou
Niamh O'Connor interviews Currents.FM founder Austin Hou ahead of Threads Radio's partnership with this weekend's NINTH 'COMMON MULTIVERSE INITIATIVE'
To run an initiative that highlights local talent is on-trend right now. But after the tagged shoutouts and algorithm-friendly posts on social media, does an artist — be it a DJ, producer or VJ — actually make any money after their work goes out online?
If you're an artist from the above fields of sound, considering a billion-dollar streaming site like Spotify or TikTok can feel daunting, with royalty rates fluctuating between location and monetization methods used by these companies. Considering the lengthy period before an artist receives a payout, the final result can be minuscule.
The team behind Currents.fm are doing something about this. Ahead of their virtual festival COMMON Multiverse Initiative this weekend until March 21st in partnership with Threads Radio, founder of the platform Austin Hou explains what Currents.fm is all about and the ethos behind its offspring, COMMON.
~~~
"Currents.fm is an experiment to try to reframe the collective understanding of the landscape of music and where it is going," Austin explains over Zoom. "We are looking at how this is related to the grassroots communities who make the industry possible, and hopefully build new tools and infrastructure to contribute towards sustainability in the scene".
Supporting independent artists is imperative to the small team running Currents.fm and COMMON. Based in Taiwan, Austin is a producer and DJ himself and is aware of the barriers in place before an artist receives any form of profit. As the industry shut down overnight in March 2020, it became apparent to Austin that things were about to get a lot more challenging worldwide but particularly in the realm of electronic music. A conversation began to take shape as Covid-19 loomed large.
"The project started out of a chat with just a group of friends sharing music who were all into similar genres, and as it grew, people began adding friends and talking about things happening in the music scene. Recently, things happened that felt fundamental to us. We wanted to explore what that meant and if the outcome could be a possibility for us to tackle the difficulties we have been facing in the history of electronic music and the industry".
Observing the number of artists migrating online during the pandemic, Austin noted how live streaming — even before Covid-19 — allowed artists to reach a broad audience dotted around the globe, and this came down to one thing: accessibility.
"Internet accessibility has grown in the last couple of years. Many scenes that were producing music and always had vibrant communities suddenly found large international audiences".
But it was not just a new audience that artists could easily reach from the comfort of their own homes.
"The tools to create music have also become more accessible", Austin explains. "This is interesting because all of the traditionally difficult things to access like music production and distribution capabilities are now accessible to those in grassroots scenes".
This accessibility has undoubtedly helped artists upskill through a whirlpool of online resources to improve and amplify their work. But the question of how an artist can sustain themselves comes into play. Enter COMMON.
"COMMON started after the pandemic began when our spaces shut down overnight", Austin recalls. "Unlike other industries that could reopen slowly, it seemed like clubs would take a long time. So everyone turned to live streaming".
Live streaming proved to be a quick-fire method of recording and sharing DJ sets online but Austin saw the flaws.
"Live streaming spaces were not created for music or communities in music. Twitch was designed for gamers, for example, and this is quite apparent.
"So we began to explore how our scene does not come from one single person, yet every platform we see online in terms of social, live streaming and music is so structurally individualist and the effect of that is, individuals in our community are forced to compete against each other for viewers or followers on their separate profiles like 'this is my content, I'm the visionary here.' In reality, creativity doesn't work that way. Ideas come from many places".
Confident to build a new system, Austin and the team began to put the blocks in place to host a free virtual event that showcases global grassroots scenes while incorporating an option to donate and move between chat rooms.
"The COMMON Multiverse Initiative is an effort to explore that question of 'what could something that acknowledges the collective activity that allows our community to interact and thrive look like?'".
It looks like COMMON. Since Austin launched the platform in May last year, the team behind the event have hosted eight iterations over the past ten months. Looking at the line-up for COMMON, it's as diverse as the curveballs Austin and the team have experienced along the way. Paleman to Anthony Child (who die-hard techno fans might know as Surgeon) crop up on the bill, and collectives including Leisure System and Voitax appear in tandem with performances and production-led workshops by international artists.
"COMMON is the cumulation of everything we have learned by doing these events, to everything our community has learned together in this space and hopefully an expression of solidarity with all of the collective experiences we've had over the last…well it feels like forever!"
It sure does feel like this pandemic has been going on forever but for now, COMMON is set to fill the festival void that we've all unwillingly fallen into since last year. Modelled on transparency with 100% of financial gain going straight into the pocket of each artist on board, Austin breaks down how it all works.
"When the schedule and spaces are released, you will be able to support individual performers by donating online or becoming a subscriber. We're also working on a new feature that we're really excited about called 'Support Networks' that will allow collectives and artists to build a network. Keep an eye out!"
Where can we listen back to parts of the event?
"We're working on archiving some features but it depends on the individual performers and collectives and what they would like to do. We do not want to make decisions for anyone — we build the tools that support what they would like to see and their vision of the event."
If this is an active example of how a team with little to no experience in software engineering is taking streaming into their own hands, the future of sustainability is as luminous as the COMMON visuals set to emanate off our screens this weekend.
RSVP to COMMON here.
---
Author
Niamh O'Connor is a writer, talent booker, event manager, DJ and producer. Having spent three years working as a booker for London-based clubs between freelance journalism, she is currently focusing her time and energy on writing while nightlife remains impacted by Covid-19.
Obsessed with electronic music, she is drawn to people who create sound in any shape or form.
Living between her hometown of Dublin and London over the last seven years, she is now based in Athens, Greece, spending her time pitching ideas to various publications between running the Quarantune platform and book series.
---
Back to home.