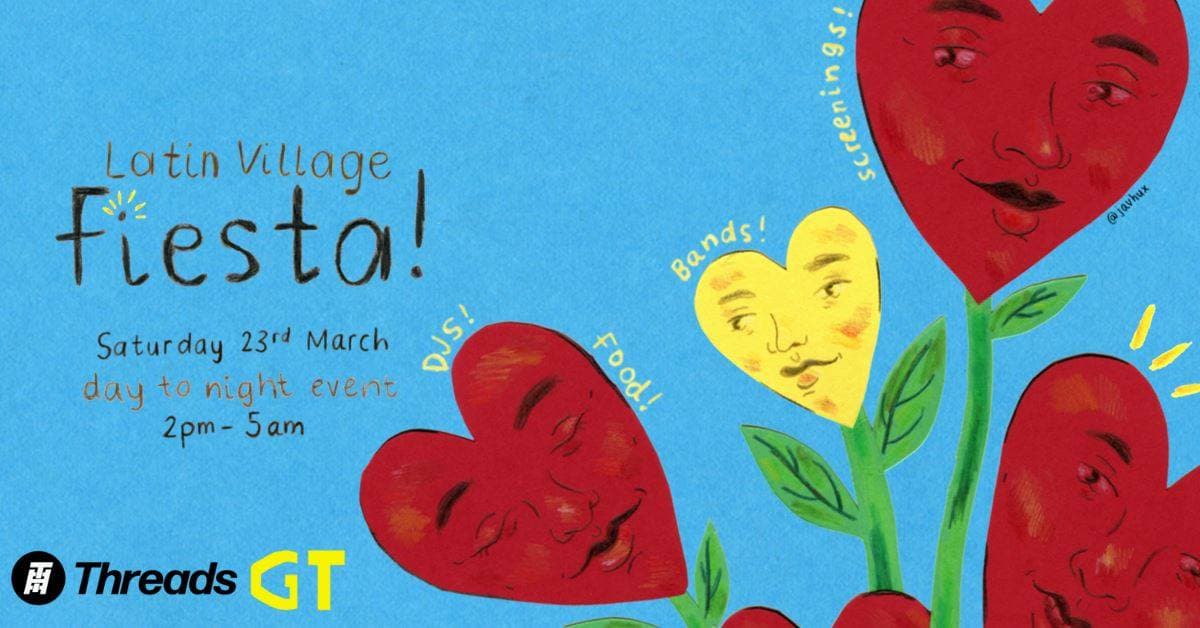 Latin Village Fundraiser – Day to Night Fiesta (23/03/19)
Above Seven Sisters Station sits Wards Corner, which since 2001 has been the Pueblito Paisa Latin American Village. A home away from home for the Latin American Community in London. Following the greenlit demolition of their sister market in Elephant & Castle, it's one of the few Latinx community hubs of its kind left in the UK.
Grow Tottenham, Threads Radio and the Latin Village: Pueblito Paisa are combining their efforts to put on a day-to-night fundraiser to help keep this vitally important place alive. Currently the Latin Village has a Crowd Justice pledge campaign to raise £15,000 for legal fees to fight this battle. At time of writing they are just under £3,000 from their goal.
During the day we'll have amazing DJs, live acts, food, film screenings and more. And the clubnight portion will see a mix of DJs playing amazing music for you to get down to until the early hours. Plus Threads Radio will be streaming live throughout the day.
DJ Cal Jader (Movimientos)
DreamUnit (Threads Radio)
Felix Hall (NTS Radio)
FELT SOUND
DJ Keyhole (Field Manuevers)
Ivicore
Sasha Keable Live
JSCA live
Local Group (Threads Radio)
Miguel Musiq
Carlitos Niño (Latinos in London)
Xera Vera (Threads Radio)
Plus food and drink from Latin Village traders including
Carniceria Martinez
Colombian Coffee
and more.
Expect a whole day of celebration of all things latinx!
Entry by donation during the day, tickets will be £8 on the door from 10pm. All profits go toward the Latin Village Legal Defence Fund.
https://www.crowdjustice.com/case/latinvillagepueblitopaisa/
---
Back to home.