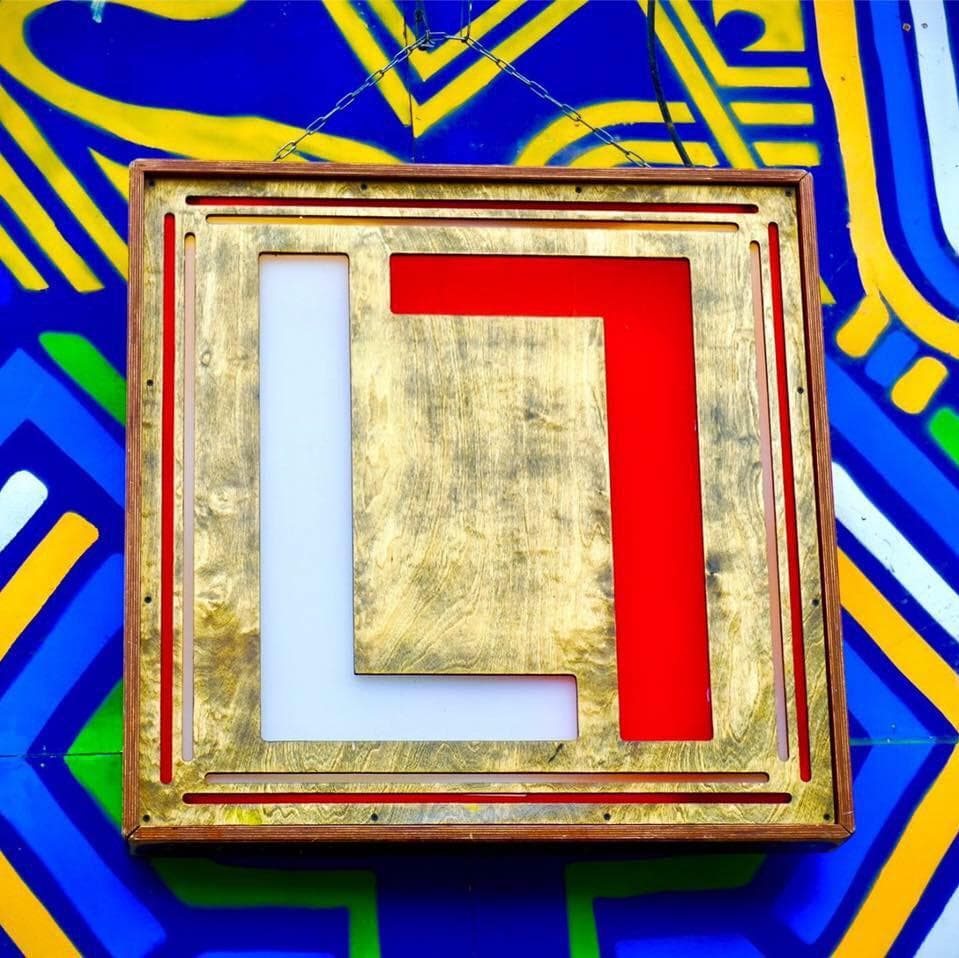 Loose Lips: The Five Year Mission
"It all started as a means of creating some opportunities for me and my friends to express ourselves."
It's a fairly familiar story of inception, a group of people comes together to create something because there is not anywhere quite right for them to fit in as a whole. There may be avenues, channels and aspects that sit with different parts of the 'self' but nowhere for the whole self to shine through. That doesn't detract from what Loose Lips is: a unifying platform to express, share and celebrate music. There was a love for parties, music and showcasing different ideas. Engaging with music via the bridges between different things rather than the specific boxes musically minded people can find themselves in as part of the trend to strictly define ideas. While most within the crew are very diverse in their expression there are some specialists among them which adds to the expansive nature of the Loose Lips family.
Freddie Sugden started off as a radio DJ/Host & Selector as well as DJing fairly regularly at different nights around the capital, a fortuitous position however he found himself becoming frustrated at being unable to express himself holistically. This was a catalyst which coupled with a love of London's diverse music and party scene gave birth to Loose Lips.
They created a crew that is bonded within the conversations between them which creates a certain privilege and liberty to transcend the constraints faced by many scenes. There is nothing concrete or tangible to hang Loose Lips' hat on, only the ethos of exploration, inclusivity and expression. While both Freddie and I are involved in Threads it is interesting to see how Loose Lips central point shares a lot of similar values. At least the intentions of both are about bringing people together.
To begin with there were a lot of parties around north London then as the desire to express the love of music grew it developed into a platform for events, releases, editorial, curation and beyond. After some initial unfortunate setbacks facing another co-founder Freddie found himself at the helm so there was nothing else to do other than crack on. It's worth mentioning as sometimes when a shared vision can be left in the hands of a single individual it can go belly-up whereas five years on the story couldn't be more different.
It was explained that the people who've had the most impact with Loose Lips share that burning energy and passion to be part of something that is bigger than themselves. The people who've built the most positive relationships in all of this are the ones who get joy from contributing to a big project through taking partial ownership. Rather than it being a problem or a source of anxiety it is a source of joy and pride for them. It's true that you can tell people's intentions when getting involved in a project as to whether they are into it or if they are into it for their own motivations.
It's easy to tell these different motivations as time goes on and projects diversify. In current times all we have is positive energy, good will and self-starting. If people wanted to get involved in any aspect of Loose Lips what is key is about passion and engagement coupled with an understanding of what the project is not just about DJing or parties but also the editorial, the history, the engagement with charitable causes. It's an important and straight forward way to see if people are engaging with what is going on rather than maybe furthering their own personal cause.
So far Loose Lips have been engaging in digital releases but there are discussions regarding moving towards vinyl releases however this presents questions: should the label be outward looking to release different artists from around the world or should it be more celebrative of the 'crew' that is Loose Lips. There is a firm identity, a crew, a collective which while is ever expanding does have a shared identity.
The difficulty is looking for that balance however the middle ground has been found in releasing music from within the crew and asking other artists to remix it. The beauty here lies in the connection and understanding between the different genres which is what Loose Lips is all about in that one release could be techno, the next hip-hop then onto an ambient release.
It's all about having something that reflects that but can be monetised so it can continue. Ideally if Loose Lips' reputation for curation can be recognised by the outside world (we see it on the inside) then hopefully that will carry forward. Of course, there is the issue of how marketable could that be? The question mark resides over would that sell enough units to keep things moving in a direction that truly reflects loose lips and without compromise. Which is a difficult balance for any creatively inclined individual or group to tread, though not impossible and increasingly less so in today's DIY culture and approach to connecting artistic works with the marketplace.
I respect those who take the stance of independence, their own feet firmly on the earth to make the statement of individuality. It's not about diversity for diversity's sake, we see this all over the place now but it's actually about true diversity, which is a celebration of many things, some of which may have more conceptual rather than literal/tangible connections. Expressing the joy in all the collective elements of the project. The thing is it's always great to stand apart from the 'crowd' or so the saying goes but now we are faced with a dilemma as what was once the crowd is now divided and sub-divided again by a myriad of factors. So in that backdrop the only true way to be (now) is to make your own crowd and fly that flag as high as possible.
At the time of interview Loose Lips were gearing up for their fifth anniversary series of parties and events. Kicking off with a fundraiser for Headway East London at one of the local soon-to-be-demolished 'meanwhile' venues Grow Tottenham. If there was any weight to the meaning of the meme 'Destroy negative energy with the power of Techno' this would be it. However, at time of publication that event is now marked in memory you can catch the Loose Lips crew at these events throughout the rest of 2019:
19/10/19 – Loose Lips x SeekSickSound (LL 5th Anniv. tour) @ L'international, Paris
26/10/19 – Dom Technika, Poznan (LL 5th Anniv. tour)
16/11/19 – Voidance x Loose Lips @ Maze, Berlin (LL 5th Anniv. tour)
23/11/19 – Loose Lips x Kulture Project #3 (LL 5th Anniv. tour) @ White Hotel, Manchester
29/11/19 – Loose Lips x Keysound Recordings (LL 5th Anniv. tour) @ Secret Location, London
13/12/19 – Dare 2 Club, Bristol
20/12/19 – Loose Lips Showcase (LL 5th Anniv. tour) @ Minus One, Skopje, Macedonia
You can also keep up to date and find out more about Loose Lips on their website
Author:
Al Ballentyne is head of editorial at Threads Radio and a freelancer working in entertainment, broadcasting and education. He performs regularly as 'Barry Bungalow', a surrealist cabaret entertainer & storyteller while moonlighting as extreme Disco DJ 'Tantric Jesus'. He works as 'The Guerrilla Mystic' which is a project aimed at demystifying spiritualist ideas and practice so more people can access and benefit from connecting with the energetic flow of the universe. He hosts 'Barry Bungalow's Extreme Fetish Club' & 'The Guerrilla Mystic' shows on Threads. Al works as a musician, general disco menace and as a lecturer/educational consultant. You can connect with him at:
Twitter: @alballentyne
Instagram: @alballentyne
---
Back to home.