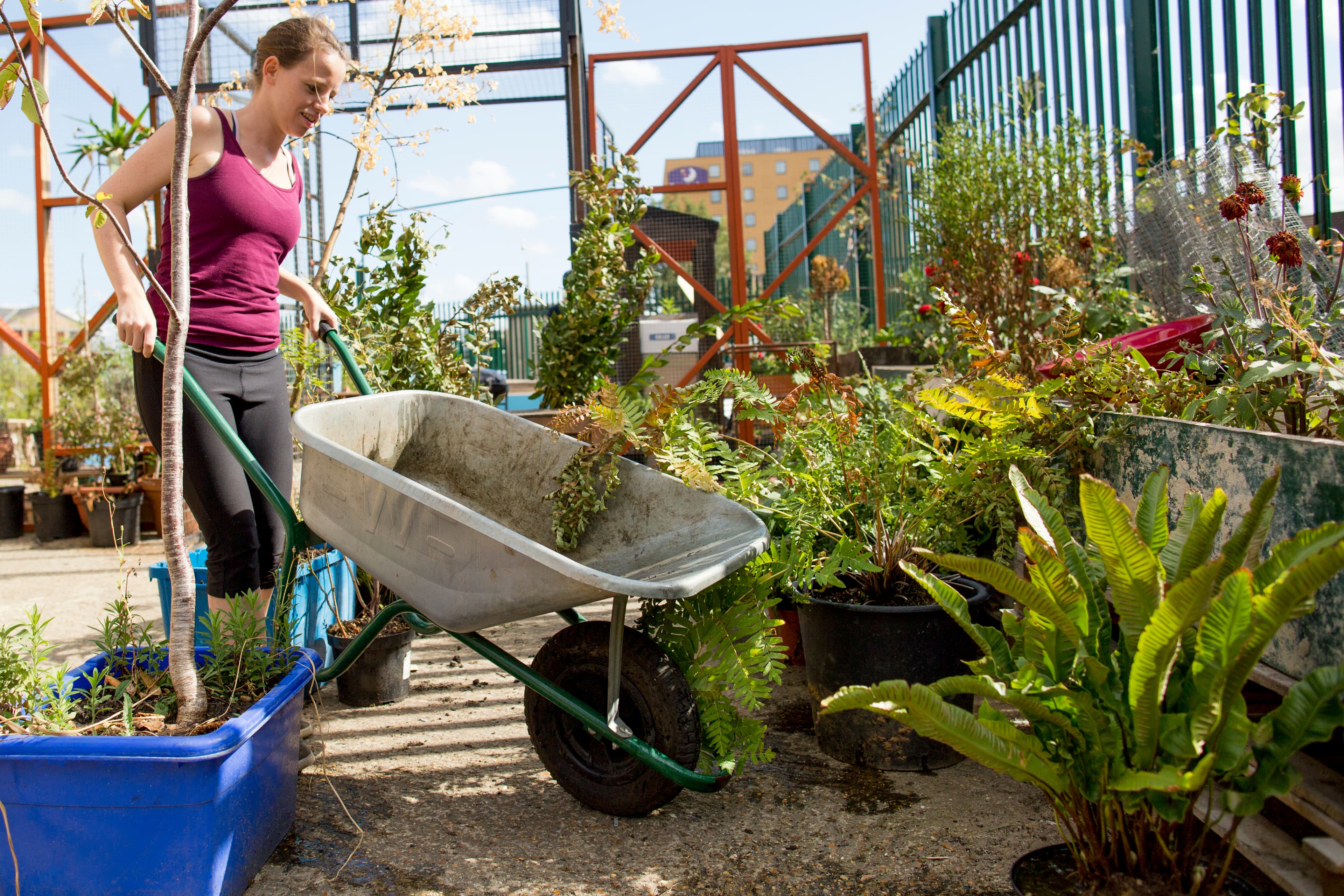 Meet The Locals: Grow Tottenham
Meet the Locals Part One – Grow Tottenham
Next to our home base is the wonderful Grow Tottenham, a multi-function community space, garden, venue, café and studios hosting its first volunteer session on 18thJanuary 2018. Almost one year later as Threads prepares to come online, I thought it would be good to catch up with the guys from Grow and see what had been going on.
Grow began as a community focused social enterprise in Elephant & Castle in 2012 during a time when the area was being redeveloped and they felt through community activism, they could allow the local voice to be heard. Grow London was set up as a social enterprise with a purpose to create spaces around London for shared and collaborative use. With three previous sites they relocated to Ashley House in Tottenham Hale during September 2017. However nothing was arranged for use at that time. It is part of Grow London's ethos that everything be done above board and legally to offer maximum scope and viability of the space.
The site consists of a large community garden, café, reclaimed greenhouse (more of that later), events space, small business and studios. When I arrived there was a group of people working on a Geodome in the garden. Paul told me that they simply contacted via the website and asked them. None of them were gardeners but all held an interest in the environment. It strengthens the resolve to see people enabling projects and ideas based on positive intent. That goes a long way.
It is this approach to make it yourself community outreach that has allowed Grow to foster some of the most diverse events and ideas in the area. As much as it has become a club of great renown, their first year in Tottenham has been about building and consolidation of the site whereas the second year will all be about what Grow can bring to Tottenham.
Grow is home to the Pluma café (open weds-sun 12-9pm), some of the food served here is grown onsite to encourage seasonal consumption and the menu changes each day. There is also a pay what you can menu. There is Vinyl Hunter records whose mission is to bring deep cuts & rarities to the "discerning digger and DJ", also 'Hale Arts Exchange' is a project space set up for artists and makers to display their work. They also do installations and classes. Alongside all of this are seven studio workshop spaces hosting a music studio, furniture makers and more.
The interesting thing about Grow lies with one of Paul's points that London as a city generates a lot of waste that is not actually waste at all. I asked Paul what his favourite thing that had happened at Grow so far and he explained that the greenhouse at the entrance was reclaimed from a material called 'Uni-Struts'. These were (at time of moving in) storage racks throughout the building but were able to be re-used due to their "Meccano for adults" nature to build the frame of the greenhouse. It is this reclamation and repurposing of materials that gives us great possibility when we may view lack of resources as a barrier to our aims!
Visit the Grow Tottenham website and subscribe to their mailing list or more information.
Author:
Al Ballentyne is head of editorial at Threads Radio and a freelancer working in entertainment, broadcasting and education. He performs regularly a 'Barry Bungalow', a surrealist cabaret entertainer & storyteller. He co-runs 'Canned Aid' – a social initiative aimed at taking direct action against food poverty. He works as 'The Guerrilla Mystic' which is a project aimed at demystifying spiritualist ideas and practice so more people can access and benefit from connecting with the energetic flow of the universe. He hosts 'Barry Bungalow's Extreme Fetish Club' & 'The Guerrilla Mystic' shows on Threads. Al works as a guitar-for-hire, general disco menace and moonlights as a lecturer/educational consultant. You can connect with him on
Twitter: @alballentyne
Instagram: @alballentyne
---
Back to home.