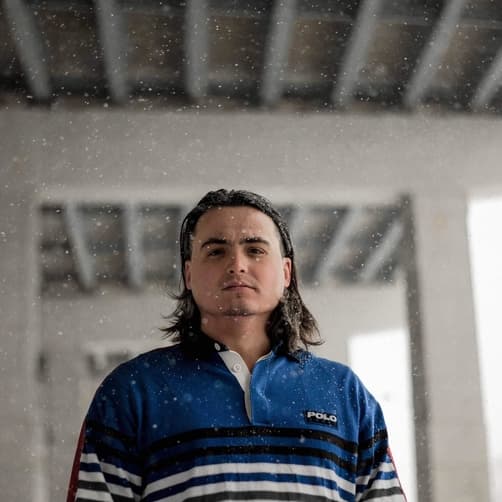 Minimal with Meaney (Vol 1)
Introduction
With my debut on Threads*on 2/7/19, I thought I would take the chance to briefly introduce the show, before going onto my blog piece on this chapter's mix.
Minimal with Meaney is a monthly residence on Threads*; based in Roncesvalles Villages, Toronto. The programme includes individual and collaborative projects from myself, as well as every second show hosting an hour-long guest-mix.
The overall goal is to promote the artists, labels and events propelling the sub-genres of minimal around the world. Each monthly showcase will capture differing styles, tempo-ranges and moods.
Future episodes will go hand-in-hand with my written blog features for Threads* and Loose Lips ; with these helping to find new music, promote acts and develop themes for sets.
Next month I look forward to hosting my first guest. I will be joined by my good friend in Toronto – Parting– as he warms up for the upcoming Untitledparty supporting SPFDJ and François X.
Following July's episode, Justin and I will be slowing it down to about 120 BPM for a groovy deep-house infused minimal set for the summer nights of August.
A big thanks to all those who have helped to make this project possible so far – Freddie, Nick L, Nick S, Calvin and Al at Threads*, Justin for your genius musical advice, and to George Phillips for the amazing artwork.
Thank you for all the support so far that has made this show possible! I hope you enjoy everything I have planned.
To get in touch regarding bookings, features or demo submissions; please email: [email protected]
Cheers,
Rich
Minimal with Meaney Volume 1
Today's show is the second solo recording I made with the intention of sharing; I decided to reorder their releases for a couple of reasons.
Firstly I was gravitated towards it for its unique sound and spontaneity; with the heavier 1990's minimal feel broken up by elements of electro, breakbeats and acid.
Secondly, alongside my soon to be released micro-house guest-mix on BeUboo Radio; this set combines DJ-ing with Maschine live performance.  This instalment began life as an experiment of mixing and sampling at tempos higher than I usually play.
The mix includes a lot of tracks that I love, but have not yet played due to the higher tempo range. After recording it in one take and being so happy with the outcome; it just felt right to use it.
It features some classics and some newer tracks, perhaps slightly symptomatic of how small my collection above 132 BPM is, but also of the fact that artists are reviving a minimal sound that came to prominence in the 1990s.
Perhaps the best example of this is the 1997 release of Two Rights Wrongans (Asad Rizvi & Nathan Coles) – System Error. With support from Petre Inspirescu & co at Sunwaves last year, the track is topping charts and filling dance-floors once more. As a result of this success, it was re-released on Neotropiq last month.
Find more of the music featured in today's show:
Track Spotlight: Mnhz – My Computer Took Acid (Vedana Records) (Brazil)
This is a track I was desperate to include in my BeUboo South American micro-house mix; but it was simply too fast. Thankfully its bouncy drum progressions – punctuated by acid synth stabs and trippy glitches was perfect for today's episode.
Artist Spotlight: Asad Rizvi (Silverlining) (UK)
Asad is a true inspiration to me, and perhaps the most influential artist in shaping the type of music I play. His music features heavily in this mix, and it was a perfect excuse to play some of his faster tracks.
Label Spotlight: Casa Voyager (Morocco)
A Resident Advisor feature speculated that the Casablanca institution may well be "the most exciting new label pushing techno and electro." I must agree. Heavyweights such as OCB and Kosh drive the label's productions to create a truly unique feel that resonates through every release. The label is characterised by its genre-spanning psychedelic infusion of minimal grooves, jazzy cuts, acid synths, electro breakbeats and stylistic homages to the label's Moroccan heritage.
Lazare Hoche Records (Beatport)
---
Back to home.