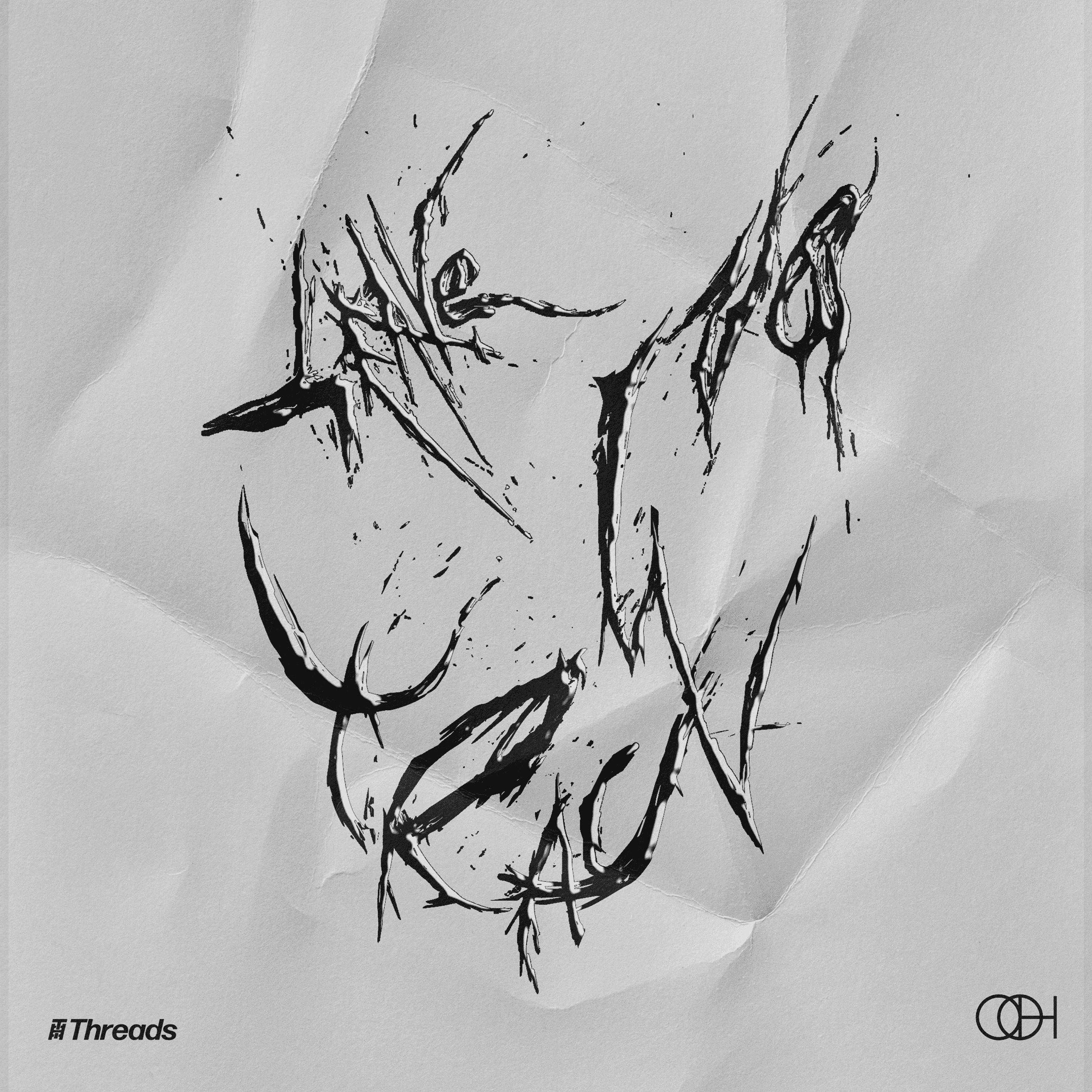 OOH-sounds Are Prepared to "Leave No Trace"
On Saturday 13th March, Peder Mannerfelt, Glass, Holy Similaun, FRKTL and more will join OOH-sounds for their new audiovisual project Leave No Trace: unethical camping in the network, in collaboration with Threads*TAKEOVER.
Over Our Heads. That's the backronym for Florentine-born label OOH-sounds, a sonically fringed toolkit that dovetails a computational manifesto of audiosensory phonology, hypothesised exegesis and transgressional club cuts. By putting the "meta" in "metamorphosis", the label democratises data in bespoke and imaginative ways, which is the marrow of an energy that is architecturally terrestrial yet aurally astral. Its outlook is to be a consistently evolving force of new ideas bound by interdependence amid glocalised arts communities. With an interest in redefining experimentation, OOH focuses on bringing out artists who have a free and unconventional approach to electronic music, housing the likes of Shit & Shine, Shelley Parker, Georgia, Dale Cornish and Sim Hutchins.
The label's coalition of artistic discipline is what helps define its aesthetic; a covalent bond of demonic and debonair that is propelled by the significance of how information is exposed and recontextualised in a saturated digital age, resemblant of a polar stratospheric veil being wound through a meat grinder. By centralising sound design, OOH-sounds has become the curatorial vehicle of its multimedial matrix that achieves thematic diversity by refusing to assimilate and staying ahead of the curve. Whether selling merchandise underpinned by the 20th century field of psychoanalysis, or promoting the 909 remapping of Steve Reich's "Music for Pieces of Wood", OOH-sounds has a firm grasp on what is required to curate a four dimensional genus.
On Saturday 13th March OOH-sounds will be contaminating the Threads airwaves with their conceptual enterprise "Leave No Trace: unethical camping in the network", in collaboration with Threads*TAKEOVER series. LNT will be soundtracked by a roster of friends familiar to the label alongside musicians anticipated for future releases, including Peder Mannerfelt, Glass, Holy Similaun, FRKTL and more. When speaking to the label's founder Pardo, formerly a member of celebrated Italian dub electronic outfit Casino Royale, he described the project as a "metaphor of the seven principles of camping in the wildlife … a reverse exploitation of the web content to maximise the impact of our presence—without leaving traces" where "stealing from the internet" is encouraged. This idea of sustainable defiance toward ethical camping is a symbol of activist art shining a lens on the splintered deadwood the internet has left for musicians. But with the carcass of deadwood comes fungal networks: new neural patterns built from restorated remains, leading to a more robust societal armature that can respawn injured systems. To warp and repurpose source material into a sonic scribe of collective consciousness is what Leave No Trace has set out to investigate.
Leave No Trace sets out to reupholster the radio configuration by offering an alternative aural solution to a landscape that typically transmits music lead mixtapes. "I don't want to have a normal takeover with just people playing music … most of the artists are not playing standard tracks, they are doing weird stuff with tracks out of the internet, using spoken word, tutorials, audio snippets etc". The process is a nod to the label's enthusiasm towards experimentation and unorthodox approaches in multidisciplinary arts. The subtext of the takeover is inherent in OOH-sounds' vision for the future of our community, or more appropriately, their community. For it is interdependence that perhaps must become the foundation for independent scenes to thrive in a hyper-globalised climate. Inspired by Mat Dryhurst's research on finding ways to make the music industry viable for clandestine communities, Pardo voiced his affinity towards interdependence:
It's an old and new word altogether. Old because it leans towards what independence was; when I was young, everyone wanted to be independent because we wanted to be outside of the big circuit and in the underground to develop our own artistic paths without any compromises. But interdependence is even more than that because it's a connection with people who share your same goals and idea of experimentation, which is not just in sound but in the way sound and music is reproduced. I'm very into trying new things and I think the label is trying to follow this path by getting in touch with already established artists but also trying to grow producers that we believe in.
With OOH-sounds being deeply rooted in collaboration and the progressive cohesion it can bring to local scenes, comes the additional baggage of a politically charged undercurrent concerning the reality artists are facing in the temporary but enduring hardship of our intangible world. The pandemic has unfurled just how fragile the independent music community is, shattering the ecosystem that is ultimately surviving on a drip feed of corporate centrality.
Music and culture has been devalued because you can have music for free on streaming services … nothing in the online space is leading to anything practical and real, apart from Bandcamp which is a great little resource for labels and artists. At least it's got the idea to pay us directly. With bigger streaming platforms like Spotify, YouTube and even Soundcloud, you are thrown into something that is bigger than you and you can't really control your stuff inside it.
In this sense, Leave No Trace is politically motivated, unfolding its sonic toolkit to exploit what the internet owns, in reaction to what it cannot give back – a reverse psychology of the saying "bite the hand that feeds you".
The system is so fast to eat and digest and repurpose your ideas to survive. In the beginning Spotify promised artists to live on their own music. In the end they just used artists' singular tracks wherever they wanted which completely decontextualized culture. So we need to recontextualise culture, with communities who know each other and what they are doing with passion and dedication.
The artists joining OOH for Leave No Trace are a result of the close connections the label has nurtured and reinforced over the years. Collaborating via a virtual mantle is the only proximity available until we can reclaim physical spaces: "The internet is so good because you can build real friendships with people by jumping out of space and time to meet, right now that's the only way to communicate". OOH's local associations in Italy have transgressed to subcultures in the UK, France, Cairo and beyond, citing forthcoming releases in 2021 as "the year of the French wave". Featuring past label friends like Calum Gunn, BANGALORE, Voronoi and XDCVR, the takeover will also platform artists who are forthcoming on the label, like Apollo Noir of Santé Records, GEORGIA and Synalegg, plus new encounters with the likes of More Eaze, who appeared on OOH-sounds' Noods radio show this year, Egyptian-based artist ABADIR, and Aho Ssan who is behind the seminal Afrofuturist release Simulacrum presented by Threads affiliates Subtext Recordings.
Alongside the producers is conceptual arts collective PHASE run by Jacopo Buono, an independent artistic and curatorial project based in Prato, Italy. "It identifies itself in a proposal of ephemeral total art, privileging the expressive figure of its components, linked in unison by an instinctive communion of intent: the awareness of living a continuous present". Visual artists have become vital in the e-performance topography, as a means to stimulate participants by exploiting the way we consume media. This vitality stems from the sensory deprivation we are experiencing that is typically addressed in physical spaces, where visual artists are responding to the virtual vacuum by curating stereoscopic e-climates.
To unite a community of artists who share a commonality of experimentation through community radio is a force for good, as the label is "deeply rooted and connected with radio in general" which is a "big part of building collaborations". In essence, online radio has become the defibrillator for our transnational paralysis within local music circuits, more determined than ever to provide a creative environment for artists to build upon and listeners to enjoy, curled up inside the labour of love. "I think artists tend to be really egocentric and now soloistic because people are alone, and when there is a confrontation it leads to something superior. Collaboration is the thing I like the most in this job".
Leave No Trace: unethical camping in the network will air on Saturday 13th March from 15:00-12:00 GMT / 16:00-13:00 CET on Threads CH2 and Facebook Live.
---
Author
Eleanor Bickers is an electronic music enthusiast and writer based in London. She runs the Biodegradable Soundsystem series on Threads Radio, exploring the symbiosis of written, verbal, and sonic communication. In her spare time she often finds herself DJing, raving, and imagining alternate realities. You can find her on Instagram: @lnr_dj
---
Back to home.