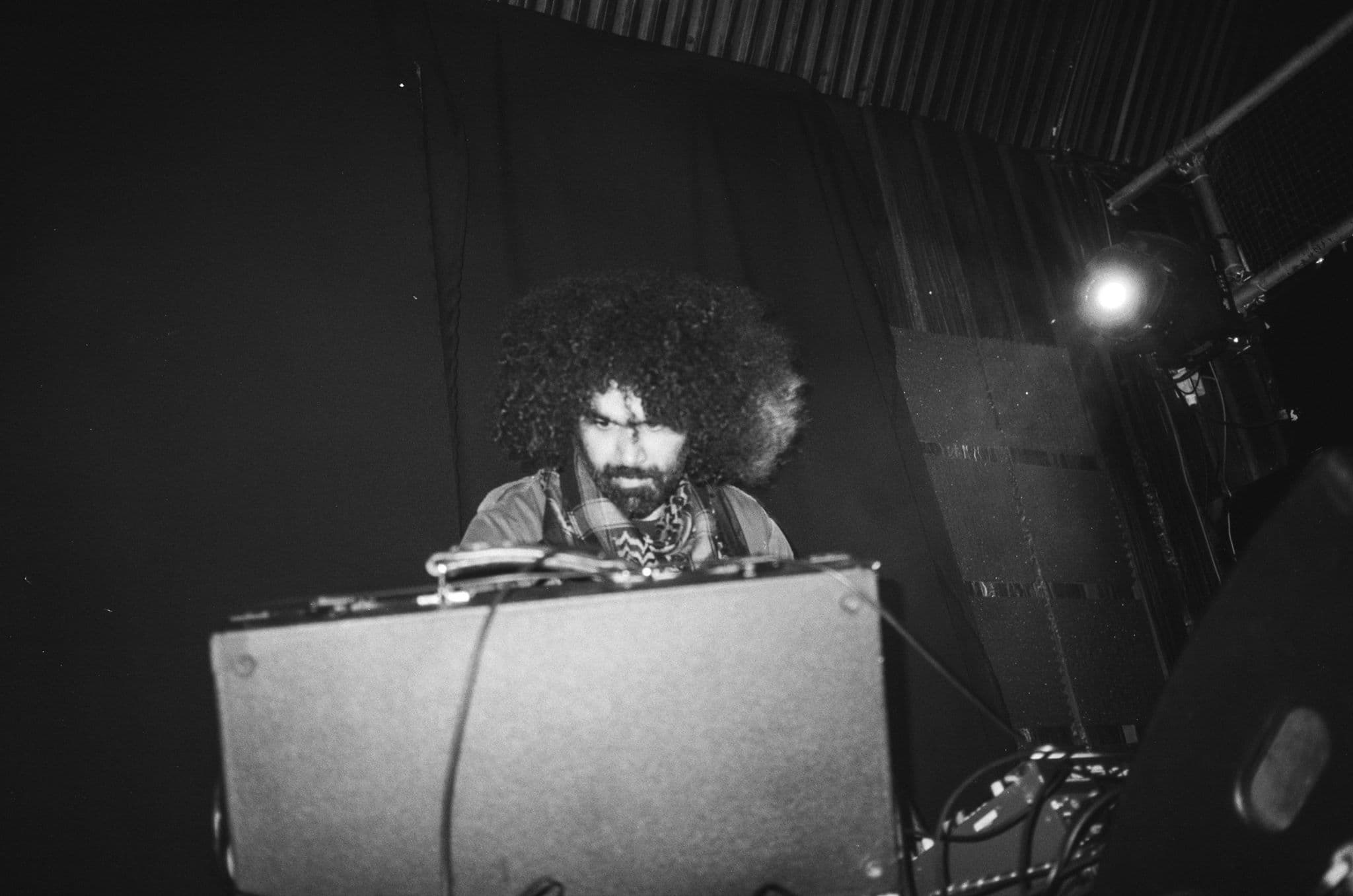 Parasang (A Profile)
Improvisation, creativity and imagination are the holy trinity of truth in the musical experience. The industry has become obsessed with product over process, especially as the next generation of musicians are on their way up to a gate-kept industry taken over by bean counters, pencil pushers and generally those devoid of any imagination. However, in organised actions fostering improvisation and the 'purity' of creativity we can find our salvation.
'Parasang' is an improvised electronic music experience working with different musical communities around London at each event. It's run by Harry Follett & Pouya Ehsaei. They got together to create the band 'Ariwo' and are working with some of the top Cuban musicians in London. Prior to this Pouya had been studying music technology and working as a solo electronic musician. Ariwo is live electronics (synthesizers by Pouya) with Cuban musicians.  Built on the backbone of afro Cuban rhythms taking inspiration from melodic ideas you'd find at carnivals.
After setting up Ariwo they travelled to Cuba for 'Manana' festival (set up by Harry with Cuban govt in Santiago de Cuba in 2016).  Ariwo acted as a calling card for the festival to show the potential of what could be at the festival itself. Since then they have done a number of Manana nights but as there was a desire to do something that was regular and not explicitly linked to Cuba that would give a chance to dive deeper into the London music scene. Also excuse to research musicians and collectives that are not necessarily the ones immediately presented to you.
Their experience with Manana brought them to the Cuban musicians as did our setting up Ariwo so Parasang took on that mantel. A deep dive into different music communities and bring them inside to the whole electronic music scene. Securing Arts Council funding they were able to organise 12 shows and partnered with 'Redon' in East London who were incredibly supportive and bought heavily into the concept. They could also see the potential in what Harry & Pouya were trying to achieve.
For each event they try to pick an influential person from a new community around London for example Grime artists, Ethiopian, Moroccan, Jamaican scenes. It was picking one person from that community then building music around them. Pouya is always on stage with his modular rig and other outboard gear. Pouya would have an extended soundcheck and discussion with the featured artist to help establish the framework before they invite other musicians to join them. What is interesting about it is that it is experimental but always ends up with this 'club vibe', it's not like going to some of the other experimental nights because it is always taken to a place that accessible, heads down, club-party vibe.
From a synth-nerd's point of view (I am one myself) the thing that interested Pouya was the collaborative element and the energy it brought to his musical ideas. He works on Eurorack modular gear and forms the basis of the improvisations. There is an immediacy and honesty to working with modular synthesis as it is almost as if the instrument itself is alive. It requires patience, skill and the results can be amazing. The wider concern is bringing in musicians to play with the modular as it can be limiting for some and liberating for others.
Following the twelve Arts Council assisted shows, Redon helped further Parasang but now they are running under their own steam. We (as Threads) have partnered with the guys to live stream Parasang as well as collaborate with performers which is pretty exciting.
It's an interesting place to meet other people and find out what's going on in music at the moment as people seem to be drawn to the events. Which means they can keep an eye on the crowd for people that may be interesting to join us in that moment. It's not like they are trying to control or gatekeep it but there is a desire to keep things moving forward which is the danger with a lot of improvised nights. The key message to musicians (as always) is to be there to serve the music, not themselves. After all music is our higher purpose.
The next Parasang show will be on 22ndNovember as part of the London Jazz Festival, for more information visit their Facebook Page
Photos by Theodore Clarke
Author:
Al Ballentyne is head of editorial at Threads Radio and a freelancer working in entertainment, broadcasting and education. He performs regularly as 'Barry Bungalow', a surrealist cabaret entertainer & storyteller while moonlighting as extreme Disco DJ 'Tantric Jesus'. He works as 'The Guerrilla Mystic' which is a project aimed at demystifying spiritualist ideas and practice so more people can access and benefit from connecting with the energetic flow of the universe. He hosts 'Barry Bungalow's Extreme Fetish Club' & 'The Guerrilla Mystic' shows on Threads. Al works as a musician, general disco menace and as a lecturer/educational consultant. You can connect with him at:
Twitter: @alballentyne
Instagram: @alballentyne
---
Back to home.