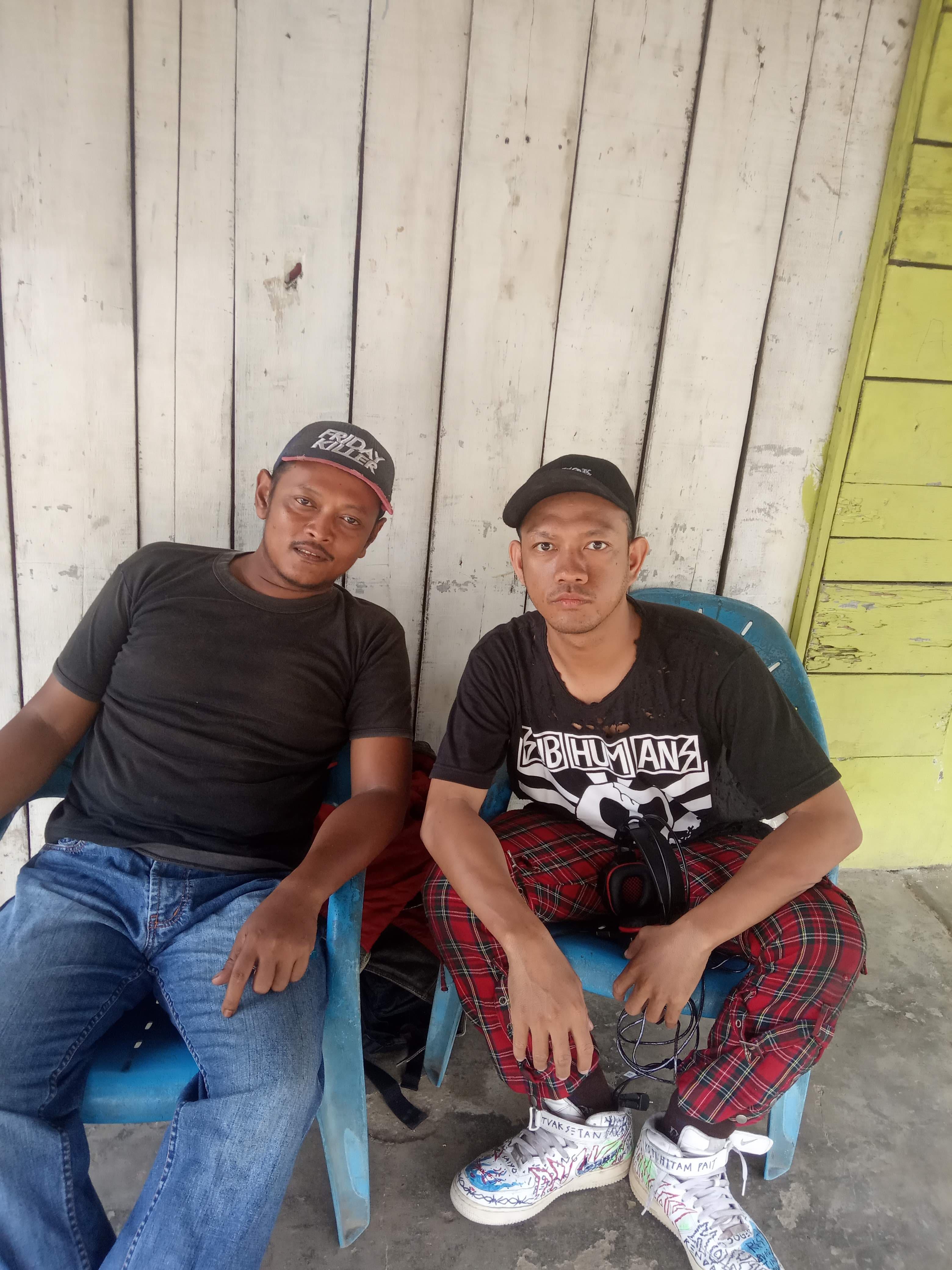 Penceng Raver – a mix of wedding rave music from Sumatra by Gabber Modus Operandi's Ican Harem.
Penceng Raver – a mix of wedding rave music from Sumatra by Gabber Modus Operandi's Ican Harem.
I first met Ican Harem of Gabber Modus Operandi in 2011 in Jogjakarta when he was putting on noise shows in his backyard to crowds of 10 or 15 people. This European winter I saw him tear up the stage at Berghain during CTM with a mixture of improvised screams, warped traditional Indonesian dance and vomiting. To say he's come a long way would be an understatement.
Ican uses his skills as MC/hype-man/dancer over the beats of DJ Kasimyn, a Bali based DJ who combines his deep knowledge of various traditional Indonesian styles with his own takes on gabber and hardcore. The duo's originality is underscored by Indonesia's obsession with heavy metal and the towering influence of the Javanese band Senyawa: a stunning contemporary duo whose dark epic sound is achieved using only vocals and home made instruments.
When I first visited Indonesia I quickly realised that, instead of a single tradition, the archipelago contains a vast collection of constantly evolving, regional music styles. As a duo Gabber Modus Operandi are particularly obsessed with the Javanese ritual music of Jatilan a style where dancers enter a trance from the long durations and endless repetition of the music, these dances feature heavily in the video for GMO's track Dosa Besar.
At the parties in the Berlin artist's ateliers during CTM, Ican ended up playing improvised Youtube DJ sets of regional Indonesian music wowing the mix of locals and visitors for CTM but he wasn't playing the better known, more traditional style of Jatilan but the far more contemporary Penceng style an electronic keyboard-driven music that recently emerged from the island of Sumatra, where Ican grew up.
These videos are all invariably shot at weddings (infinitely wilder affairs than the Berlin parties) and mostly feature the style's originator Herman Barus a musician who around five years ago combined electronics with the traditional music of the Karo People of northern Sumatra to invent the super hyped, raved up Panceng style. Penceng actually means rave in Sumatran.
For Threads*ZK/U Berlin's April pop up I asked Ican to make a Penceng mix and I wasn't disappointed. His mix slams from hyperactive track to hyperactive track stopping by such unlikely spots as Childish Gambino, Evanescence and my favourite Indonesian old school sentimental pop song Ayu Ting Ting's Alamat Palsu.
Tracklisting:
– Example Prayer Chanting – Dendang Marindu Harimau
– Joged Melayu Deli – keyboard Patah Hati dan Tanjung Katung
– Karo Keyboard Penceng – soundcloud
– Terbujur Kaku Remix – Sekar Jupun Gamelan Breakcore
– Keyboard Karo Remix – Soundcloud
– Rentak Kudo Echa music
– Keyboard Karo Dugem remix
– Bring Me to Life Remix – Evanescene (sky shaker dust edition)
– Penceng Dugem Remix
– This is Amerika – Childish Gambino (DJ OJONESU remix)
– Alamat Palsu – Ayu Ting Ting
– Pidato Desa Sukra
---
Back to home.