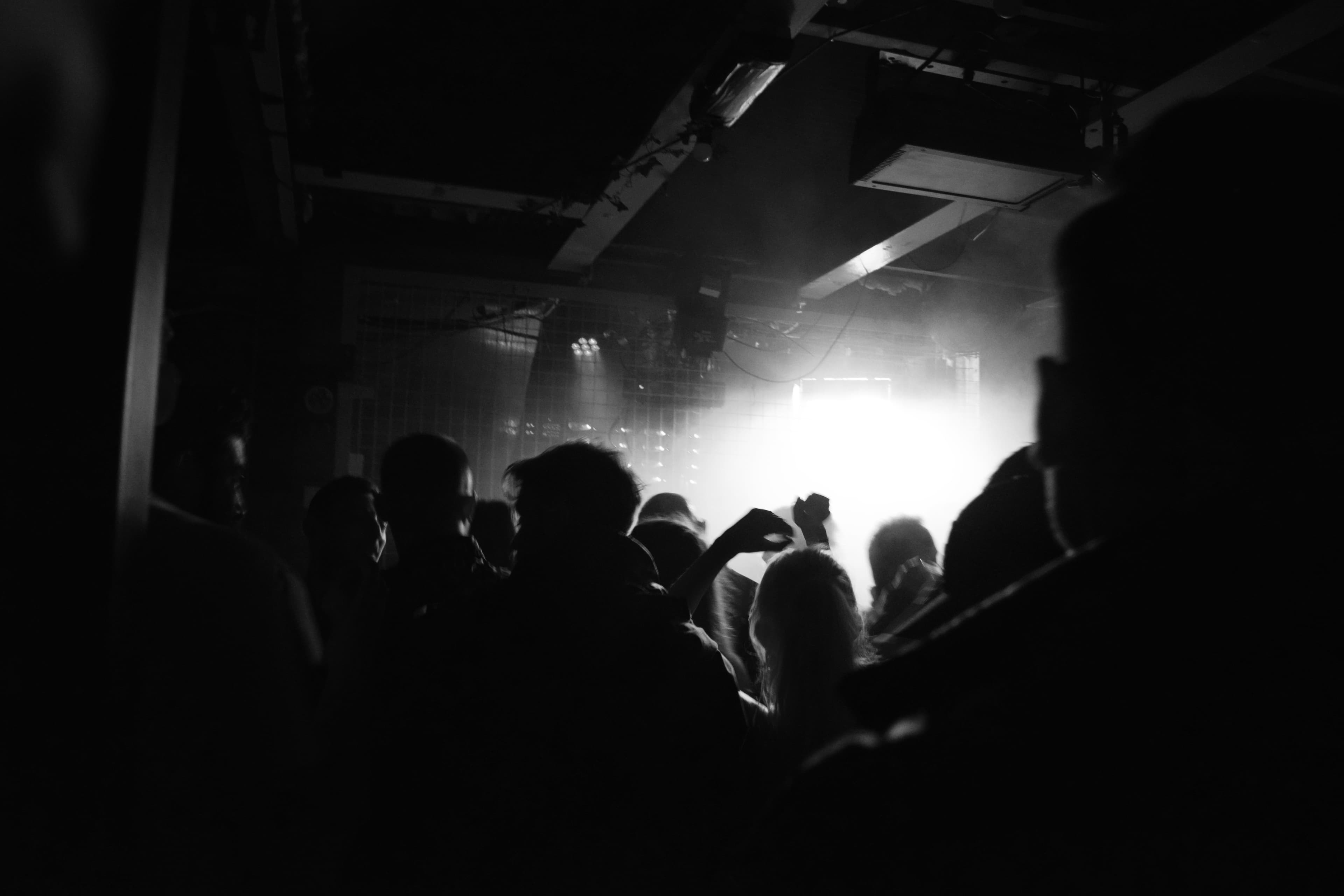 PROFILE: Asher J. Wiener (The Cause) by Alejandra Cabrera
(Photo by Alejandra Cabrera)
"Why did I get involved? I ask myself that every day," says Asher while laughing, "because I love it. I really enjoy being here." Asher tells me about The Cause, the new club he helped to make happen last November in Tottenham, in a calm yet passionate manner.
It's a Tuesday afternoon and we are meeting at the venue, which gives industrial vibes the second you step in. The Cause has a concrete, DIY look. Everything from it looks like it's been rescued and given a second chance at this old North London tyre warehouse. Asher, who is at his office, welcomes me and offers a seat. He asks if his story would make for an interesting one. I assured him that it does as he starts telling me from the start.
Asher went to university in Nottingham to study property planning and development, but he grew up to realisethat this wasn't what motivated him and that life could be different. He then started to get involved in something that's always been a huge part of his life: music.
Planning never got Asher to where he wanted to be: "The way that I got here is by literally going with the flow and sort of winging it. Although that doesn't really sound very promising, you end up potentially exceeding your own expectations," he says.
The Cause was a project that started through meeting the right people at the right time who wanted to "actually add positive aspects to the whole party scene, kind of bringing out something out of it like helping mental health charities, while being able to put on good shows, good parties and that sort of thing," he says.
The Cause is different from all the other clubs in the British capital because apart from celebrating dance culture, they are a community project that supports local and independent businesses, arts and good mental health. It's clear from talking to Asher that from him putting on a good event is not about making profit out of it.
It is constantly getting harder to find a good atmosphere in a space where everyone gathers for their love for electronic music without having to plan it weeks in advance due to the high prices of tickets.  "Because of the aesthetic of the place, the general atmosphere and the way in which we treat our customers, you don't get this feeling of pretentiousness. There's no judgement here" You can immediately see this as you notice the layout of the The Cause. From the way that everything's been put together to how the DJ booth is installed in the middle, which allows ravers to enjoy the music better and feel more included.
Asher is involved in many different ways, from booking the artist's flights and accommodation to managing social media but his favourite aspect of the job is the people he gets to meet: "This space attracts a lot of creative people. There's a really strong community vibe that is here and it feels really nice that knowing that I've had something to do with it and I'm able to contribute towards it. It's just a cool space that tends to attract good people."
For the time being, Asher wouldn't like to be anywhere else. "This place isn't always going to be around, but the people that I met through being here is going to help me hopefully through life. So, I'm kind of grateful to be around in a place where I can meet people that have the same mindset as I do"
Author:
Alejandra Cabrera Abasolo is a freelance journalist and member of the Editorial Team at Threads Radio.
She has wrote for publications such as Mixmag and is currently studying Journalism at City, University of London.
Alejandra has a passion for music and photography, which are the main topics of her work.
You can access her recent work at: www.alejandracabrera.com
And contact her at:
Twitter: @alupicabrera
Instagram: @alupicabrera
---
Back to home.