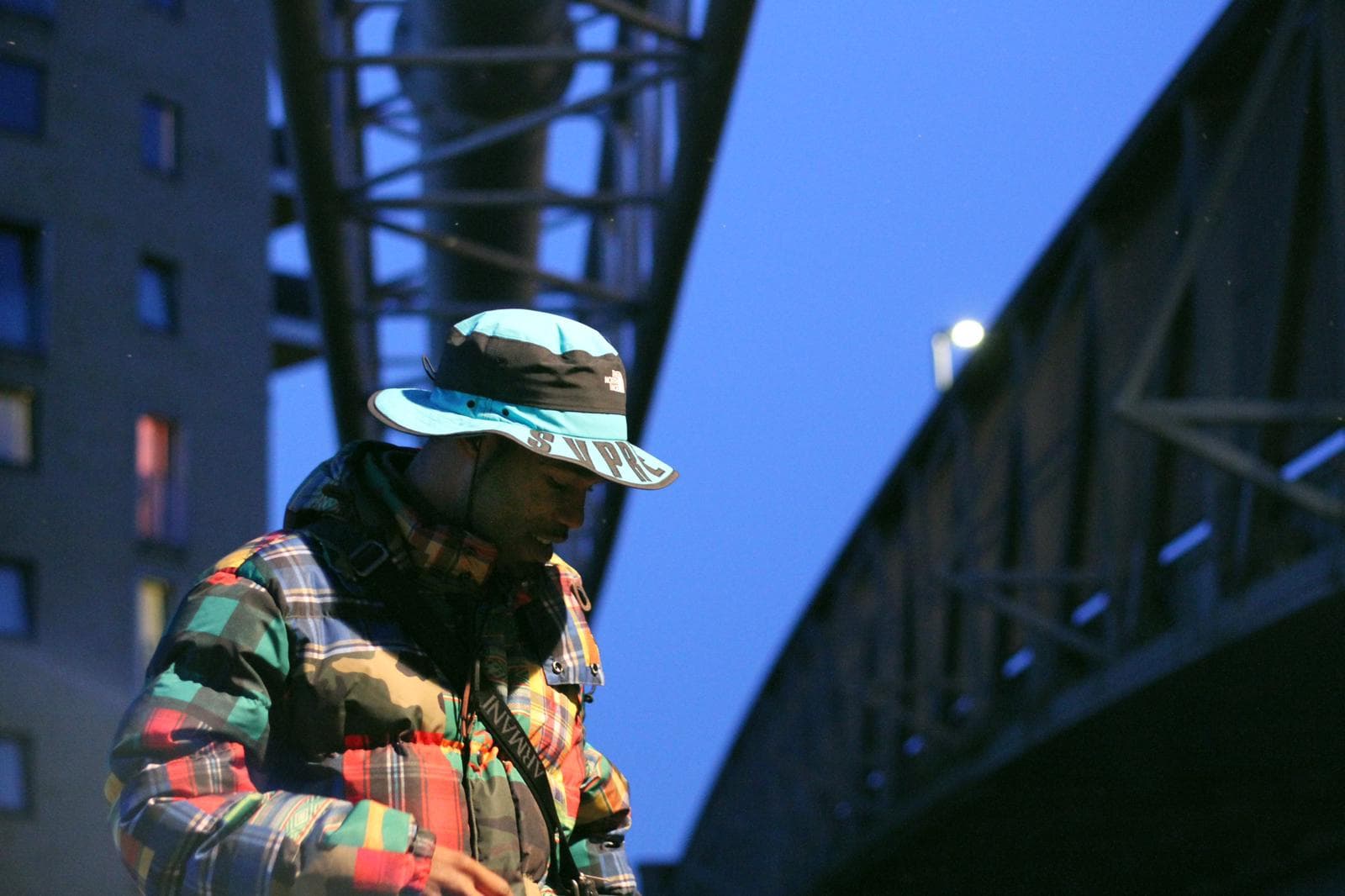 Profile: DJ Early
Depending on who you ask, one of Britain's greatest exports could be considered its rave scene, and in particular the illegal rave scene. From the well documented Second Summer of Love, to the UKG hysteria of the 90s and more recently Croydon's dubstep renaissance, the UK has been purveyors of DIY partying. Well-seasoned veterans and coming of age punters alike would attribute the scene to being part of their seminal experiences. Whilst the mainstream media and politicians brand attendees and organisers hooligans, it's undeniable that these parties nurture the humble beginnings of many future artists. One example of this is DJ Early.
I met with Early on a summer's eve in Highbury Fields. What unfolded over our conversation shed light on a DJ who's put graft in for many years, worked his way up the ranks in different genres – but most importantly with the love of his scene at the heart of what he does.
Would you like to introduce yourself?
        DJ Early, West London originally, East London based – to keep local within the party scene
How did you get into music and DJing?
I am a rider, I ride a lot of bikes (mopeds), back in the day u didn't have bluetooth headphones, so I would always have my laptop in the backpack with my headphones sticking out. So, I got myself a pair of decks and started making mixes for myself. I got myself a pair of Numark CDJs. Then I moved onto the industry standard Pioneers.
My first ever set was 2012 NYE Vagabondz, D Double E, DJ Mad, Square Wave. I did my University work experience for them – 400 hours event management and stuck with them afterwards. I wanted to learn how to start my own events company and this was my way forward.
And have you now started your own company?
Yeah, Fine Dining. It's a movement. Music, art, clothes – a collective.
What are your thoughts on the underground scene as it stands right now?
The underground scene right now is really positive – there's still lots of squats going which is where I got my name from. OTT, Shindig and more.
How are the squat parties different now to how they were before when you were coming up?
Well a lot of the people throwing the parties aren't actually squatters – they are just kids wanting to put on parties they're doing it for the rave and for the music, not a place to stay or to make money. Back in the day the squatters were taking money off you in a way that wasn't friendly. They guys on the door had chains and dogs, people getting beaten up let right and centre, people getting stabbed out. The squats in London changed about 2014/2015 – Chaotic Waves from down in Feltham were one of the first in a shift These boys started booking DNB headliners to squats, Nicky Blackmarket, JayLINE and more. Before that it was a certain crew of underground DJs that would play for free. When you are being paid £500 to play at a rave its a completely different feeling. I was getting paid £120 a week to play at these squats, and we had a booking calendar with gigs booked up all the way to next year
So was this part of Fine Dining, or just as DJ Early?
With Fine Dining, we always tried to keep legit, we always wanted to keep it on the right side of the law as it was a registered company. Plus, I'm not a squatter, so it wouldn't feel right.
So as a non-squatter would you get involved in the warehouse party game?
Yeah, I would do warehouse's. I just wouldn't call it a squat party. Some people try to go on like they're parties are squats, like they can't afford to do proper raves. 'Bro if you have the money to do a proper rave, rent out a venue and do one'. I know someone who did one, pretending to do a squat one, knowing full well he had the money to do something officially and it didn't end well for him.
Where are you DJing and partying at the moment that you would recommend?
South west London mate. Dutty Soundz I played at last weekend, they're doing bits at the minute for real. Pulling out big rigs in the middle of nowhere. Good tunes. Proper Party.
What top 3 artists would you say people should keep their eye on?
Mal (Sika Records)
Half Cab
Big Rez
And finally, what are the top three tracks of 2019 so far?
Terrence & Phillip – DNB Religion
K Don – Maneuver
Young Adz & Dirtbike LB aka D Block Europe – Home Pussy
Meeting DJ Early felt somewhat like meeting an old friend. Someone I may have crossed paths with in years gone by, or at the risk of sounding overly 'new age'-y — in a past life. This is not due to mutual friends or being attendees of the same parties, but because he represents the ideals of anyone who classifies themselves as a member of the electronic music community. As someone who does what he does for the love of music, simply, he represents the authenticity of illegal parties making himself a beacon of hope in a market full of super clubs and sanitized parties.
As we left the bar we had met in, he disclosed more circles which he is accustomed to. Graffitiing to name one. He then reveals a drone he had bought days before and begins to fly it above traffic and into the distance, revealing yet another layer to his character, explaining to me the unconventional ways in which he came across his purchase.
On reflection, it's clear DJ Early is many things. Moped aficionado, multi-genre DJ, businessman, street artist. One might say a jack of all trades, but most definitely a master of some.
Catch him on Threads FM every four weeks on Monday 11pm to midnight with his next show on 21/10/19. Check out his previous show here:
Author:
Ned Dillon contributes editorial at Threads Radio and Hard Life magazine. By day he is a tech-start up operations worker, by night north London promoter. Founder of Meeting Points parties he has helped to shine a spotlight on some of London's best emerging talent and old-school luminaries. As part of the World Unknown team, he has helped to relocate the legendary party to its new north London haunt, as well as guiding their series of 10th anniversary parties and festival stage take-overs.
Instagram @neddillon
---
Back to home.