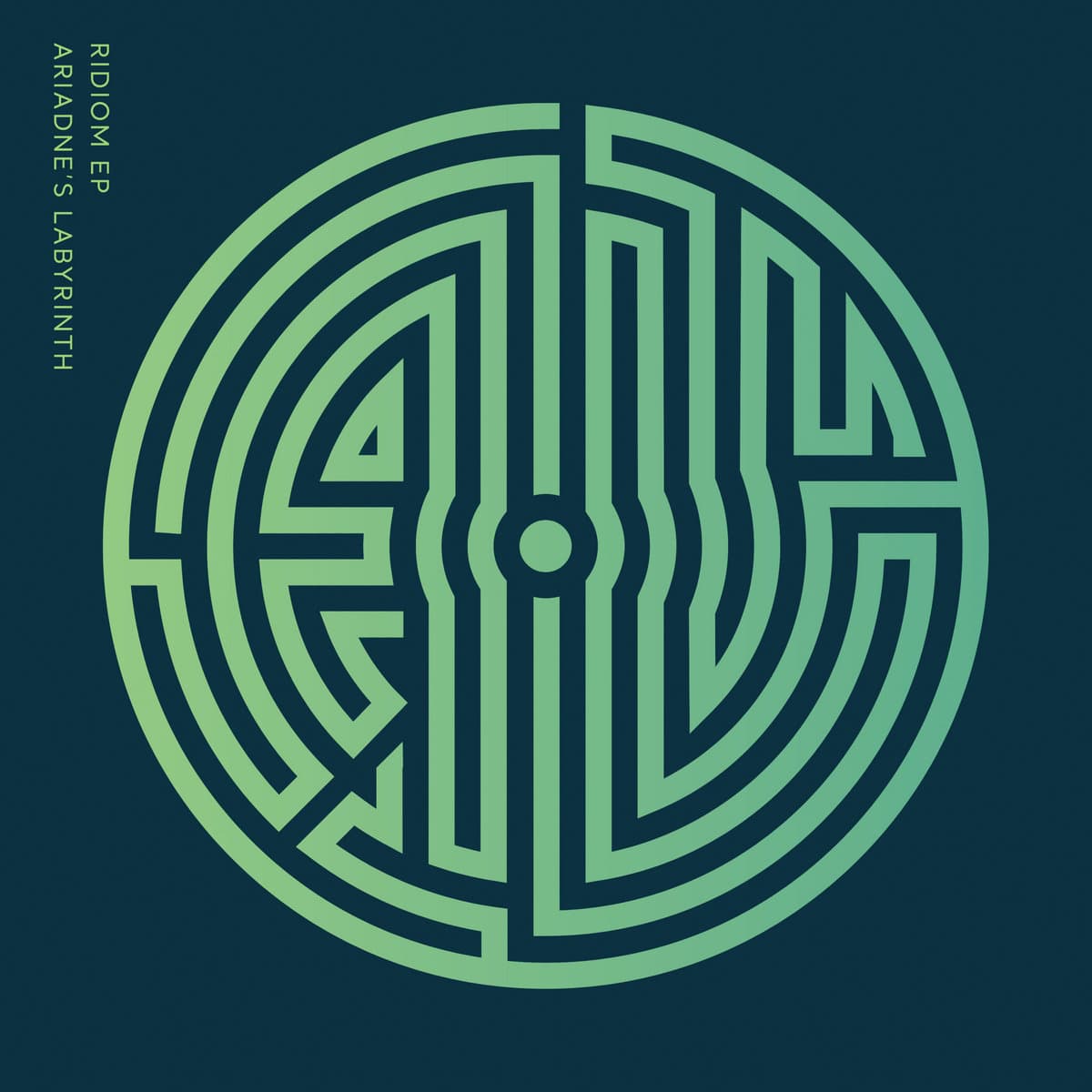 REVIEW: Ariadne's Labyrinth – Ridiom EP
On Friday December 3rd, long-time Threads associate and local classical-IDM legend Sharon Subbarao a.k.a. Ariadne's Labyrinth self-released her Ridiom EP. This highly independent project was was made possible by Arts Council England, using public funding from the National Lottery. It was celebrated at a launch party at Spanners in SW9 the following night.
Following up from 2017's Twists and Turns and moving swiftly on from Lost and Founded released earlier in the year, we're delighted that Subbarao is back on the scene, continuing her highly intelligent dance music explorations. As described, one can clearly hear the influence of Warp & Aphex Twin's Rephlex as well as Phillip Glass and the Nonclassical label. Draped in melancholic chords, the opener, Ridiom, darts and flits around with a highly controlled mania reminiscent of a final boss stage in early video game music – much of which was directly influenced by club music – before calmly fading away into distortion. This is followed by what appears to be the fan favourite, Clever Zebra, a slower but still tightly wound extrapolation of the same themes of anxiety, confusion, and being lost in a maze that is suggested by the project's name and logo. The middle of this track is perhaps the most beautiful moment on this record, a breakdown of tear-jerking classic violin melodies which demonstrate the depth of Subarro's classical training, before returning to a relentless gabber-esque thumping which slots effortlessly into the strings.
The second half of the record is composed of Zombi Bunni, a cut which evokes Richard D. James' eery smile, but is more club-ready than most Aphex Twin tracks. Twinkling synths interspersed with distorted kick drums once again showcase Subarro's speciality, that of combining the emotionally profound with don't-give-a-fuck thudding bass (the track title also seems to tease out this dialectical image of zombified kawaii). The drum machines are intricately programmed and sequenced to a tee, with snares and hi-hats twisting and turning, wrapping themselves around the solid core of the bass and melodies. The record climaxes with Quantumplation, which bring together all of the previous themes of the record, once again combining chip-tuned bass kicks and drum sequences with heart-wrenching dramatic violin melodies which feels refreshingly original within the general history of "intelligent dance music". This is truly unique record, one which further develops Subarro's aesthetic and bestows IDM with the dignified emotions of classical music, fusing it together into a sound that is highly welcome in today's oversaturated electronic music industry. We very much look forward to what Subarro has in store for us next.
Alex Honey is a writer and content producer based in Woolwich Arsenal, London. He is the host of Consciousness Raising on Threads and has DJed under various aliases. His undergraduate dissertation focused on the emergence of early electronic music in postwar Japan, Europe, and the United States.
---
Back to home.