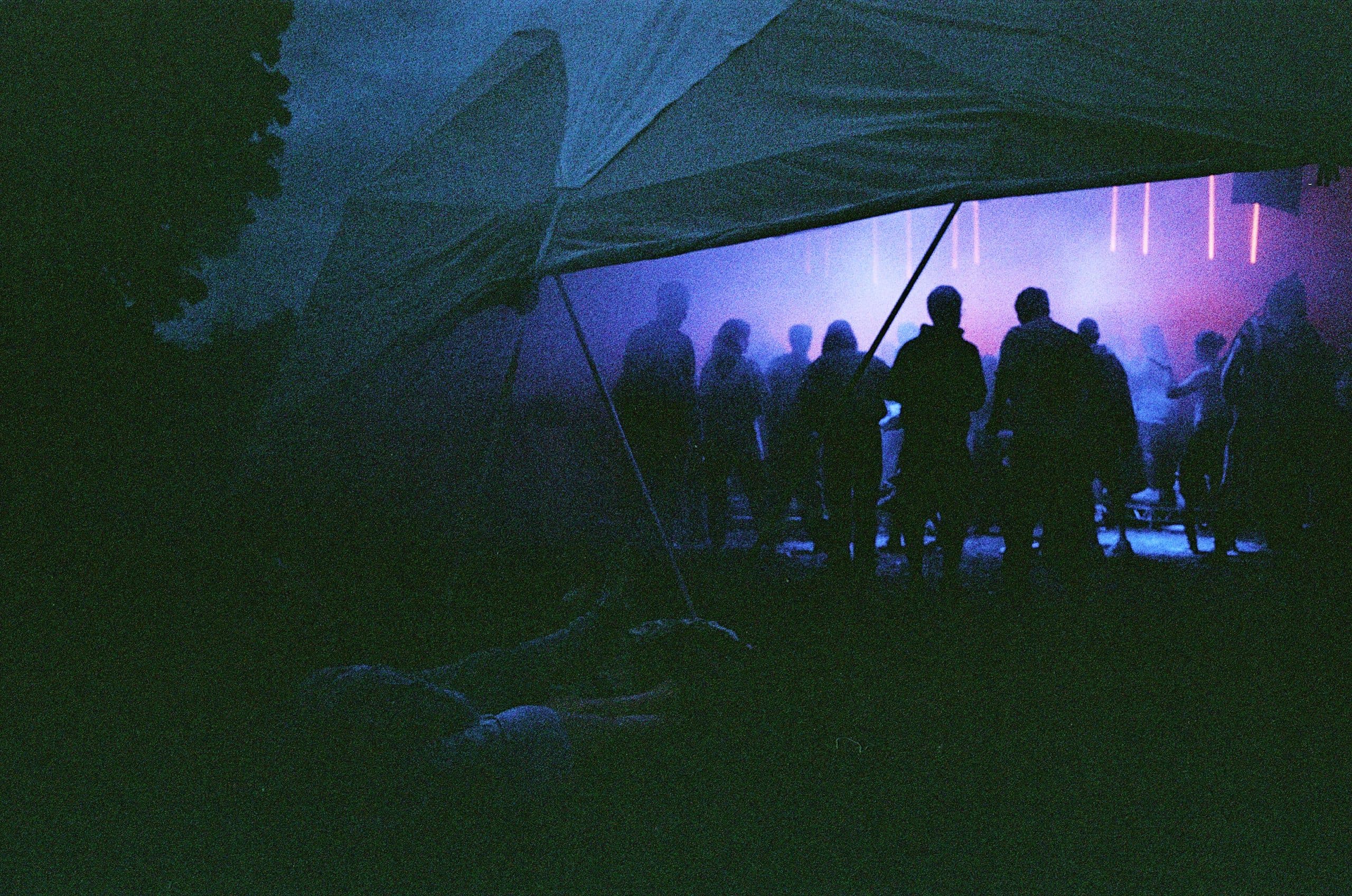 REVIEW: Twisted Festival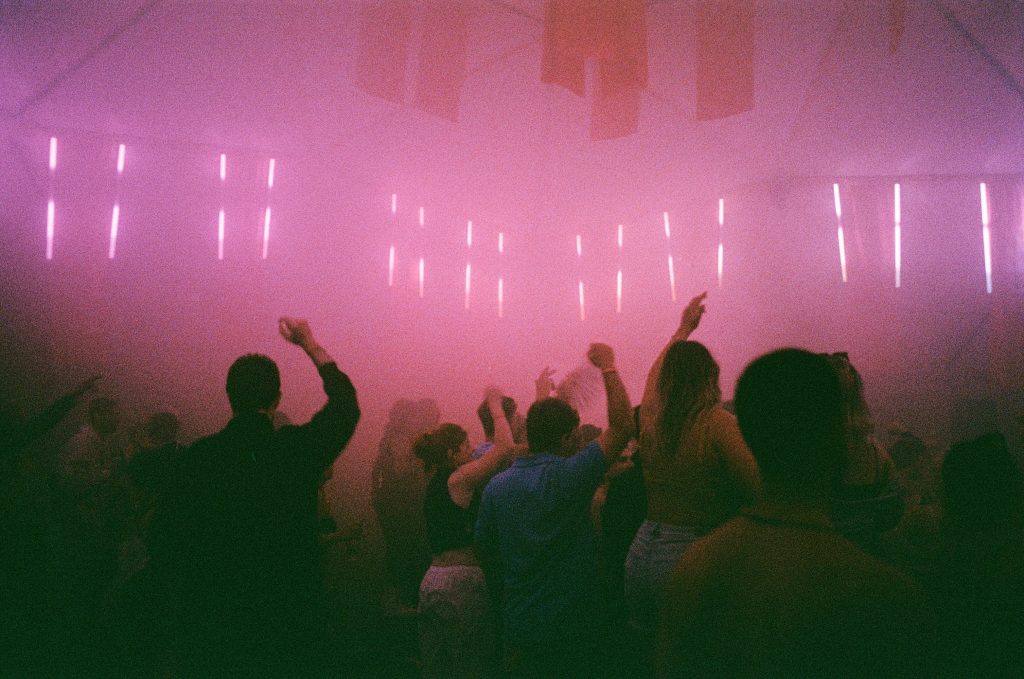 This feature is the third piece of our Grassroots is Greener series – which looks at the health and sustainability of the small, independent, dance music festival scene, and talks to the punters and organisers that make it possible.
Twisted was, in summary, an intimate and no-frills affair – involving 300 very lovely people, one main stage with a lineup that punched way above its weight, and a smaller day stage just for the afternoons – and all for the cheapest price you could hope to find for a UK weekender.
This was all scattered within an idyllic section of a golf course and patches of woodland, with pillows and hammocks dotted like hidden, semi-secret lounges throughout. There wasn't a specific camping area, which only added to the garden feel – as you could pitch up wherever, including in the woody bits for protection from the elements.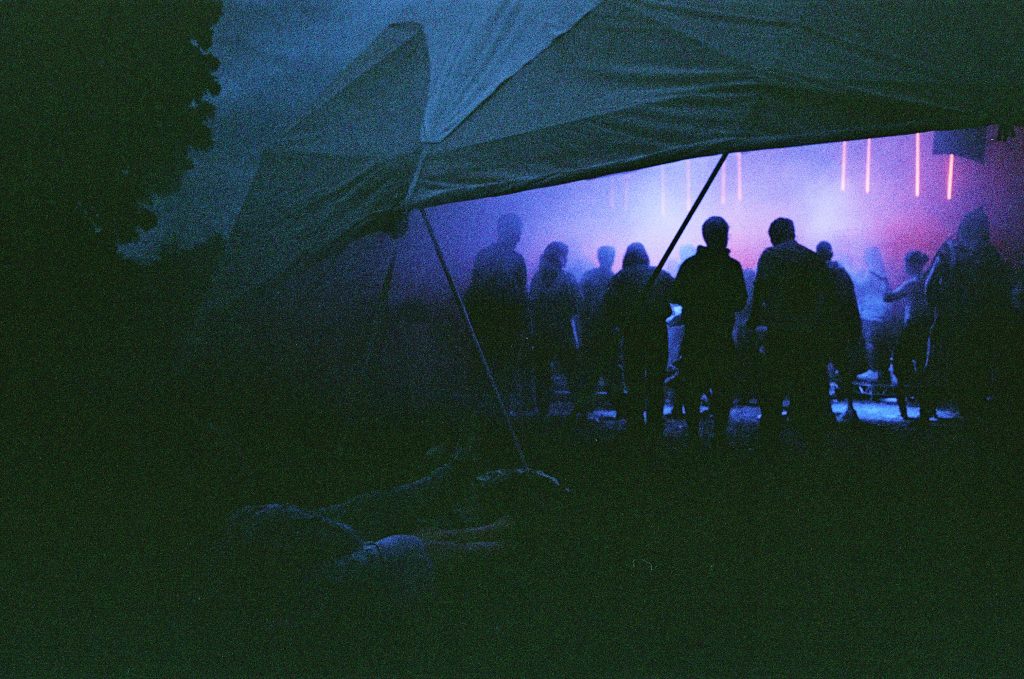 With Parris, Raw Silk, Shanti Celeste, and Papa Nugs, there was a ton of UK dance music talent – arguably far more than 300 punters would expect when paying less than £90 a ticket.
Threads Radio warmed things up outdoors on the Friday in the day time, with the Splint Collective taking the reins on Saturday for a day of higher-octane dance music. The day stage was a simple set up with a decent PA system, under a small roof and next to the very comfy chill out sofa area. This part of the day was blissful – with people sprawled under the sun or dancing without the intense pressure of darkness or four walls; as a summer festival should be.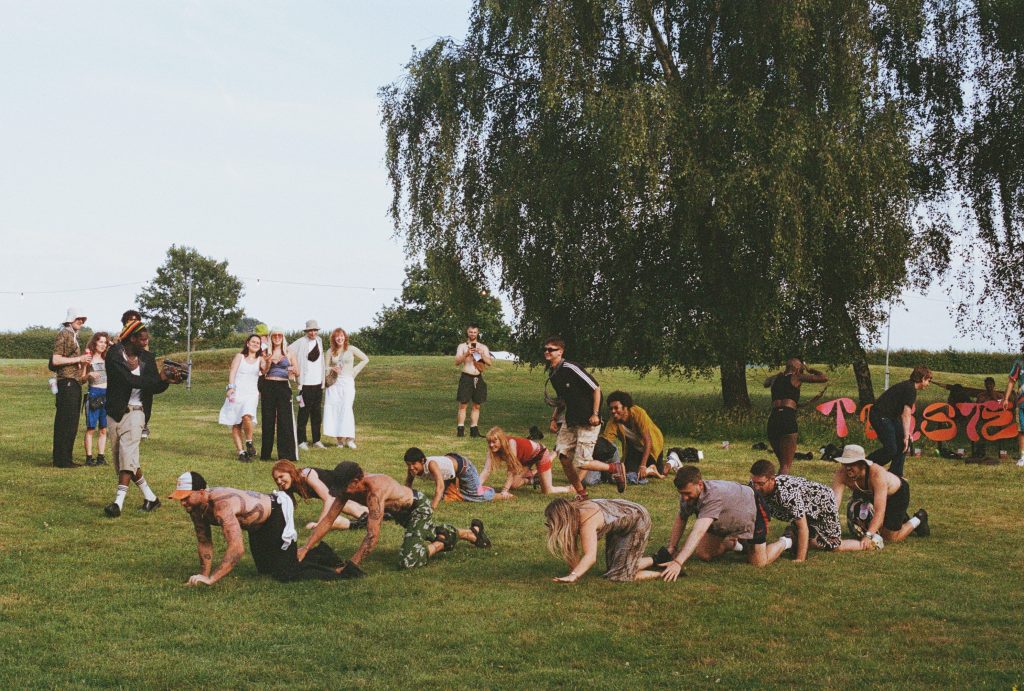 However, I wish this stage was scheduled to play for more time – I didn't want to be inside when the sun was out, and so as the day was ending and the night began, there wasn't always an appropriate musical environment to bridge the gap between a nice summer's afternoon and a smoke-filled rave.
As the sun set, The 'Thunderdome' came online on – a three-quarters covered stage with a stack of primo Funktion-One rig in each corner, excellent lighting, and constant smoke. Here though, lies that challenge: during the day, it felt weird to be in what was essentially a fabric conservatory still lit up by a setting sun. Without the lasers, smoke and darkness that made it so amazing during the night, it did feel a bit odd during the day whilst things were getting going.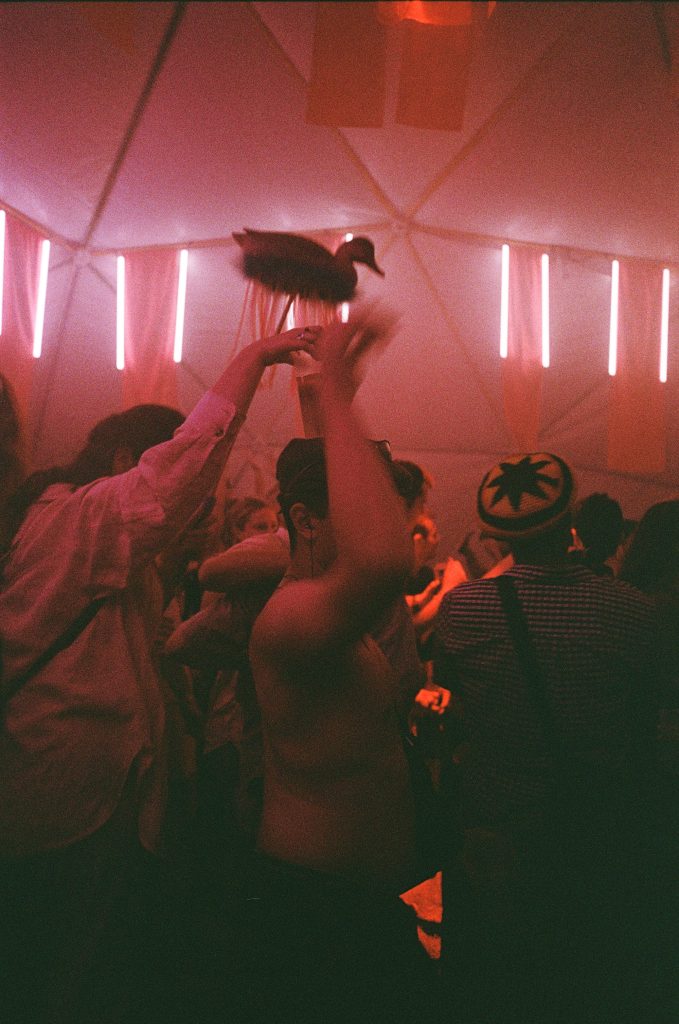 I have a confession to make: techno and its relatives aren't my favourite genres, and I get fairly bored of 4/4 after a certain amount of time – even when it gets fast and silly. Of course, not everyone will share this feeling – and if you don't, then this festival will be one of constant musical ecstasy, as Twisted resonated with the best music these genres had to offer, for the vast majority of the weekend
The highlights of the weekend were Shanti Celeste, Vindya and Spa Day's sets. Shanti needs no introduction, offering up a wax-focused journey that had everyone euphoric and gripped. Vindya shared a load of amazing global dance music and high energy edits that had everyone cutting a wide array of shapes, which set the Saturday evening off to a perfect start. Spa Day, who also organised the festival as one half of the Twisted team, closed with the last weekend of the set. They played a fast and furious few hours – full of fun edits and absolutely empty of pretension or seriousness. Everyone at the festival filled that tent in a show of solidarity and pure, unadulterated enjoyment.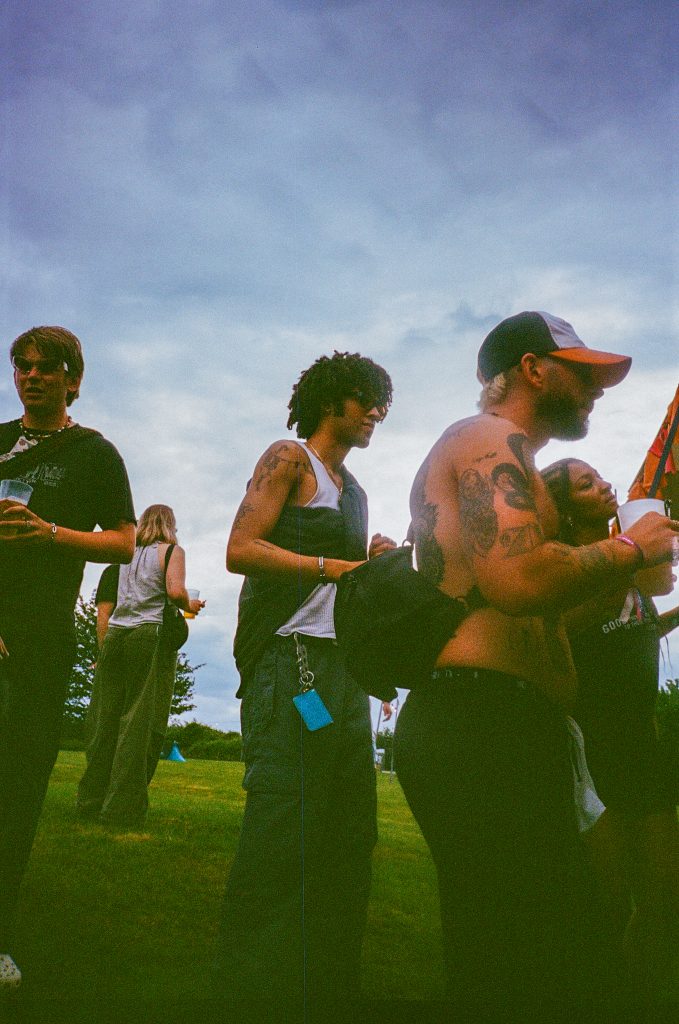 Finally, I wanted to touch on other aspects of the festival which may inform your choices for the 2024 festival season…
Extra-curricular activities focused around yoga on the Saturday morning – a lovely moment for some, but no wellness classes, pottery, vintage clothes shop, or any other side quests at this year's Twisted. As someone who never seems to find time for these at festivals, I didn't particularly miss them.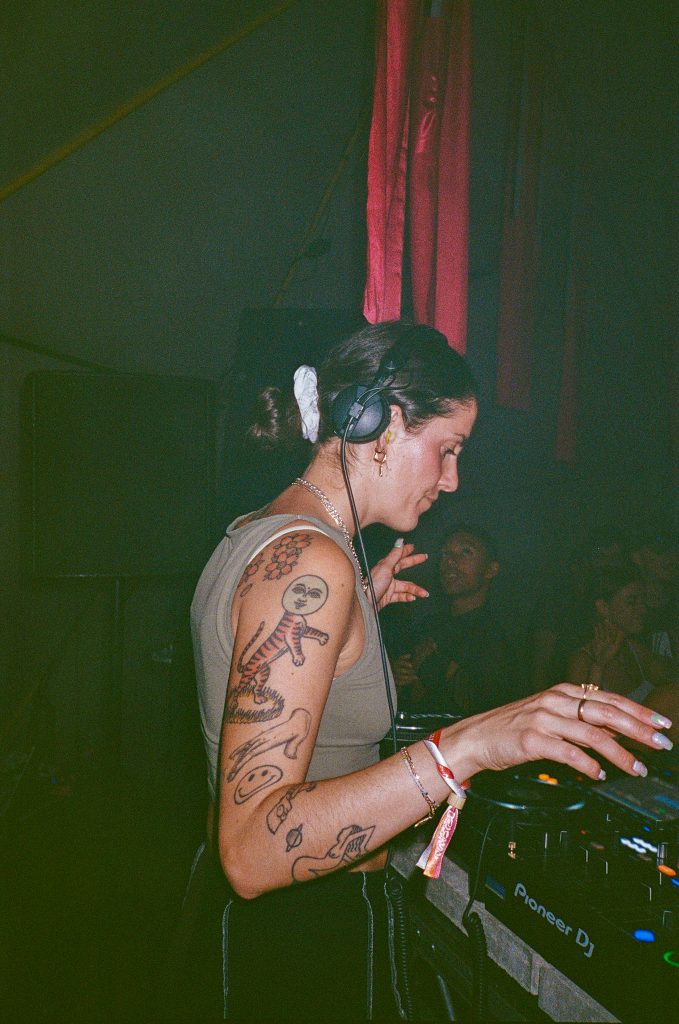 In regards to food, vendors felt overpriced – with one asking £15 for a vegan burger. I know festivals aren't known for their affordable sustenance, and it probably isn't the organiser's fault, but this could have been better. Again, however, remember that ticket price…
It was pretty much perfect facilities wise. Toilets were fairly clean and plentiful, tap water was free, the bar had a wide variety of drinks, and there was even a wall of charging sockets for you to charge your phone. An on-site ambulance and medic team also ensured everyone remained and felt safe.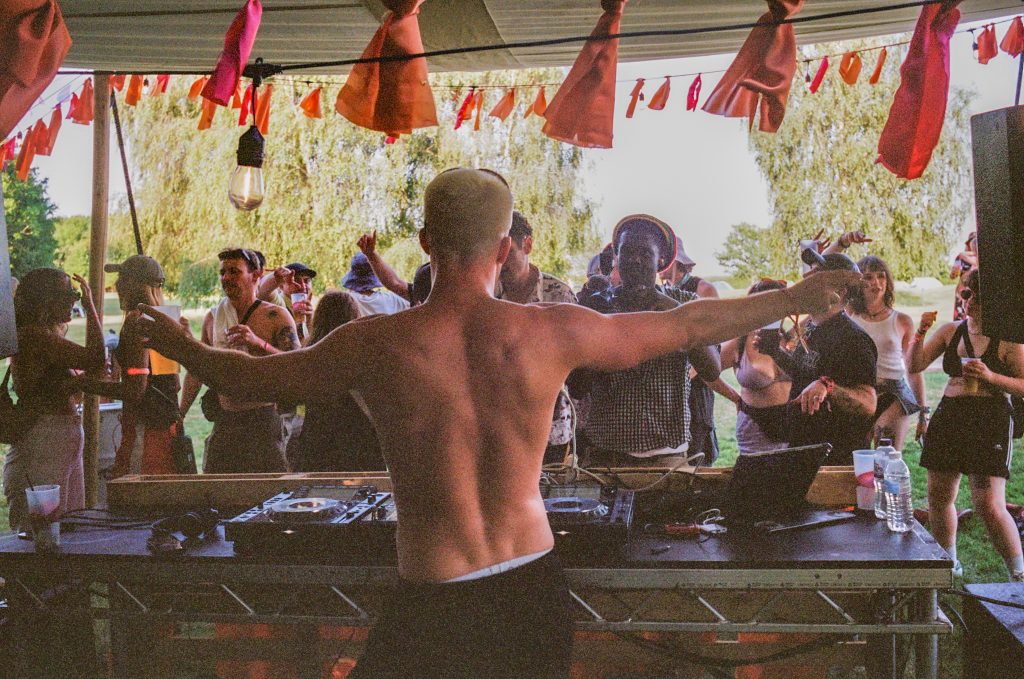 The lineup, or at least the music the lineup played, could have been more varied – with a greater focus on soundtracking a beautiful summer's day on a dedicated day stage. I'd be interested to see how the 'thunderdome' would have felt as more of an open festival stage rather than as an enclosed club space – particularly when the sun was out.
It was a wonderful weekend – organised and attended by beautiful, friendly people, who all seemed to take home with them that elevated community spirit of dance culture. It was, however, less of a boutique micro-festival and more of a rave weekender for those looking for consistently good dance music.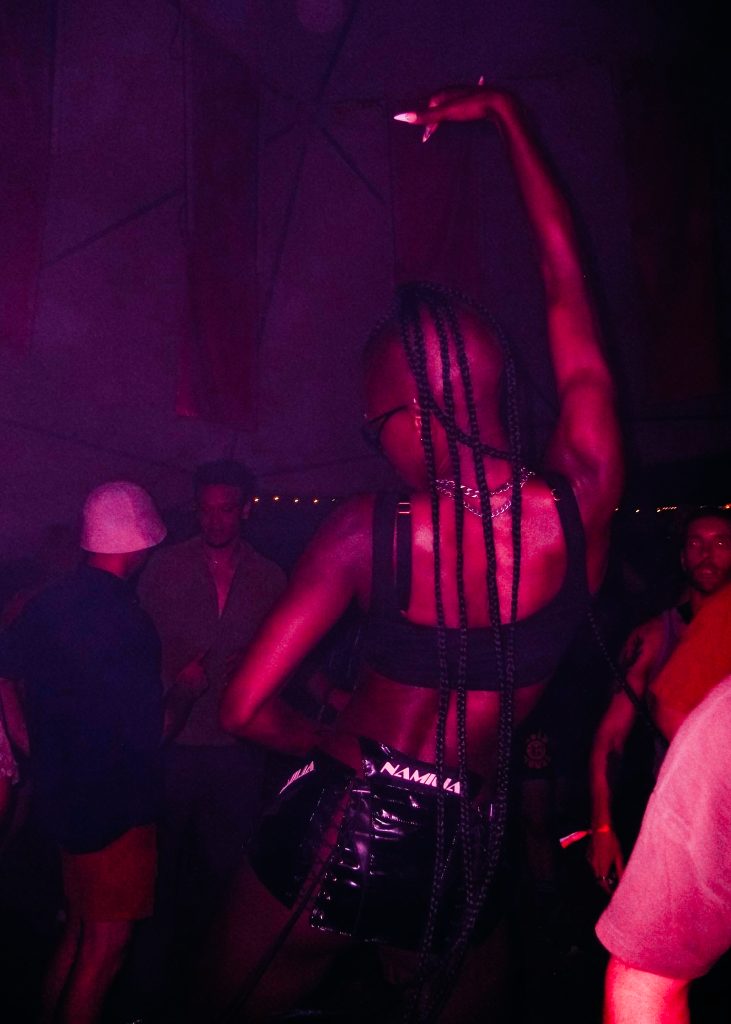 ---
Back to home.