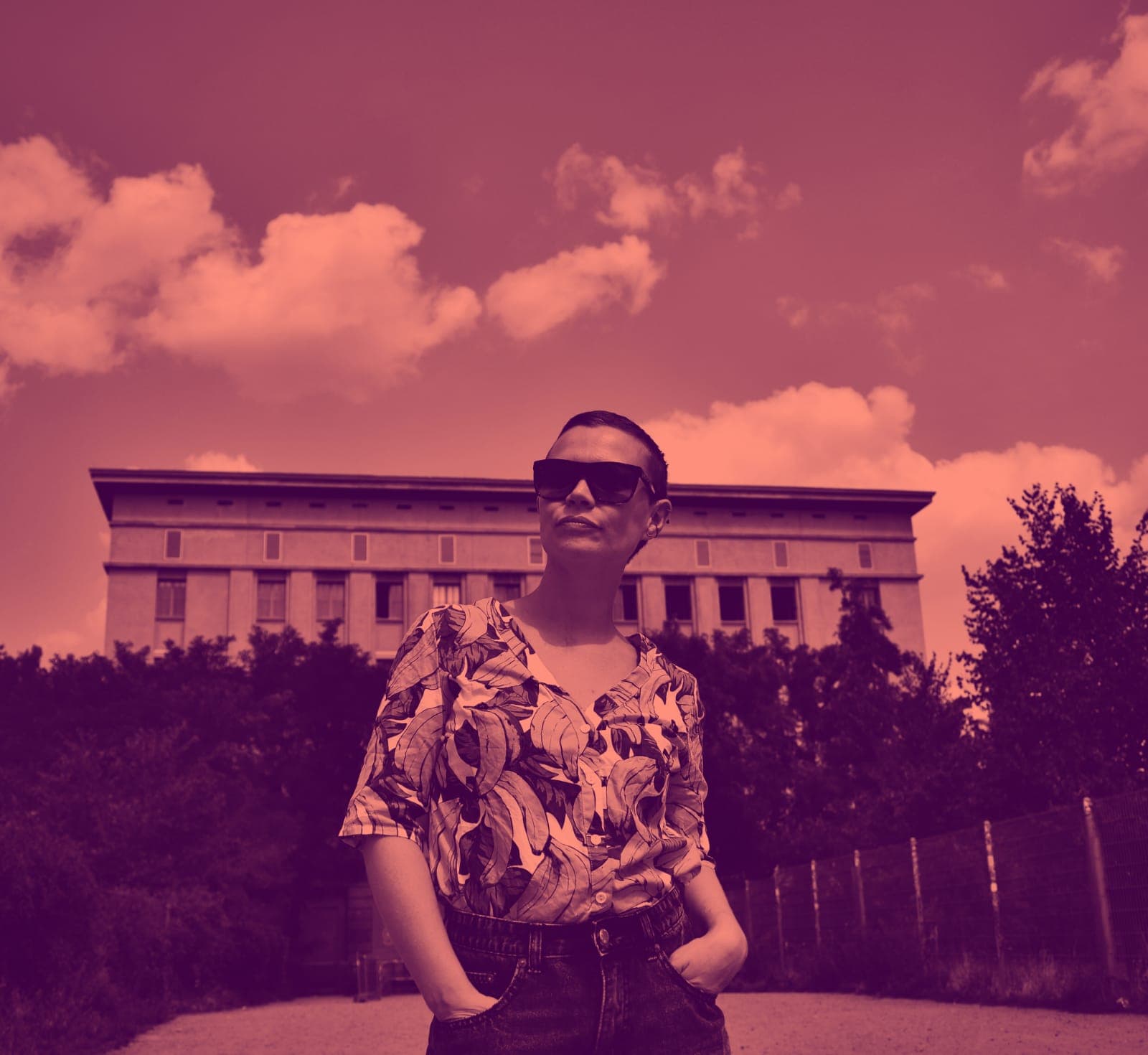 SISU: Platforming Womxn in Music
SISU is a Finnish concept; it stands for the philosophy 'what must be done will be done, regardless of what it takes.' Sisu is the special strength and persistent determination that resolves to continue and overcome any moment of adversity using a combination of stamina, perseverance, courage, and determination held in reserve for hard times.
When I walked into one of the smaller events spaces at the Southbank Centre, full of nerves, with a few tunes on a rusty old USB (not exported through Rekordbox, because I had no idea what that was), I knew nothing of what was about to change in my life. I thought I was just going to learn how to DJ. It was January 2017, I had seen a DJ course advertised (on the off chance I had checked my junk mail that day) at the Southbank for 6 sessions, every Tuesday to teach those who identify as women to DJ. I had always wondered what it would be like to learn. Having grown up in London, spending a lot of my teenage years at Egg, The Key, Turnmills, Fabric and The End – I had found I had a passion for electronic music which extended well beyond the dancefloor. Predominantly, it was my male friends who DJ'd and my role had usually been to sit back, listen and watch. There would be moments in conversation where one of my male friends would recognise that I knew a little bit more than others about artists, label or genres. I spent lunchtimes at work reading electronic music blogs or listening to broad spectrum of mixes. Looking and watching from afar but never really thinking I could do this. So when I saw that email I thought, 'why not?'
During the time spent on that course, I went from shaking at the thought of showing people my music to confidently realizing that, actually, I had knowledge and understanding of what I liked and didn't like. I was positively encouraged to show others my taste. I was taught skills by other women in the industry and found a community and belonging with other like-minded individuals who wanted to geek out about technology and electronic music. When it was all done, a few of us didn't want it to be over.
Malissa had started the course to support those who identified as women to learn to DJ.  The intention was also to create safe spaces for girls in music. Women teaching women and women taking steps to actively address the inequality in the industry. The course ended with us all DJ'ing at the WOW festival in front of family and friends and feeling accomplished and like we had started something. Later in the pub, we spoke to one another about dreams of continuing. What if this was the start of something? What if we could take this further?
So, SISU was formed. Actually, at the time, it was called 'Scratch Collective' as this was the title of the original course. This was because we were teaching people from scratch. This name eventually ended up causing a lot of confusion with the style of DJ'ing called Scratching. A lot of people we spoke to (promoters, DJ's, artists) thought we were primarily a Hip-Hop DJ Collective. Combining both the factors of miscommunication through our brand name and the fact we wanted to expand to a wider artistic community involving writers, photographers, musicians (from the wider spectrum), videographers, dancers etc… we decided upon a brand change: Sisu.
We chose Sisu for a few reasons. Mainly, the meaning but, secondly, Sisu is made up of 'Sis' which we liked the idea of – being sis/sisters. Another major deciding factor was that it's a Finnish word. We felt this represented our ethos of engaging with as many other cultures as possible and valuing accessibility, engagement and education alongside working with women from all over the world.
So, to bring us up to the present date: we have progressed into a fully-fledged artistic community, providing a platform to predominantly showcase female identifying creativity within (primarily) electronic music. Sisu enables this through: DJ courses, events, mix series', radio shows and we act as a booking agency for the artists involved. The core aims are to diversify male-dominated industries and build accessible, creative spaces.
The female identifying DJ courses have been brought to cities such as London, Bristol and Liverpool. We aim to provide women with learning, mentoring and networking platforms to develop skills and confidence.We have developed a hands-on, practical course that teaches the skills needed to DJ from the absolute beginning to intermediate level. Participants are taught the whole process, from understanding and setting up the equipment to performance skills such as cueing, beatmatching and EQing as well as recording a mix. The course also includes a guide to online platforms and how best to utilise these whilst setting yourself up as an artist.
Looking back at the last couple of years, things have grown very organically. 2019 is looking super exciting and we have loads in store some of the highlights include: our DJ courses touring around the UK throughout the year; hosting with teachers such as Coco Cole, Michelle Menetti and Dutchie, our new residency at Number 90 in Hackney Wick and some very special unannounced events starting in March. And, of course, we host our radio show on Threads radio every 4 weeks (Sunday 4-6pm) starting on Sunday the 27th of January.
We are an open community welcoming artists from all over the world. To keep an eye on what we are doing and/or to get involved follow us on facebook (@sisucrewldn) or Instagram (@sisucrew) and drop us a message!
Lauryn Harper is a DJ, producer, activist and resident at SISU. She is part of the core team at SISU and supports with workshop facilitation and bookings. Follow her on twitter @Harperworkz and Insta @harperworkz.
.
---
Back to home.