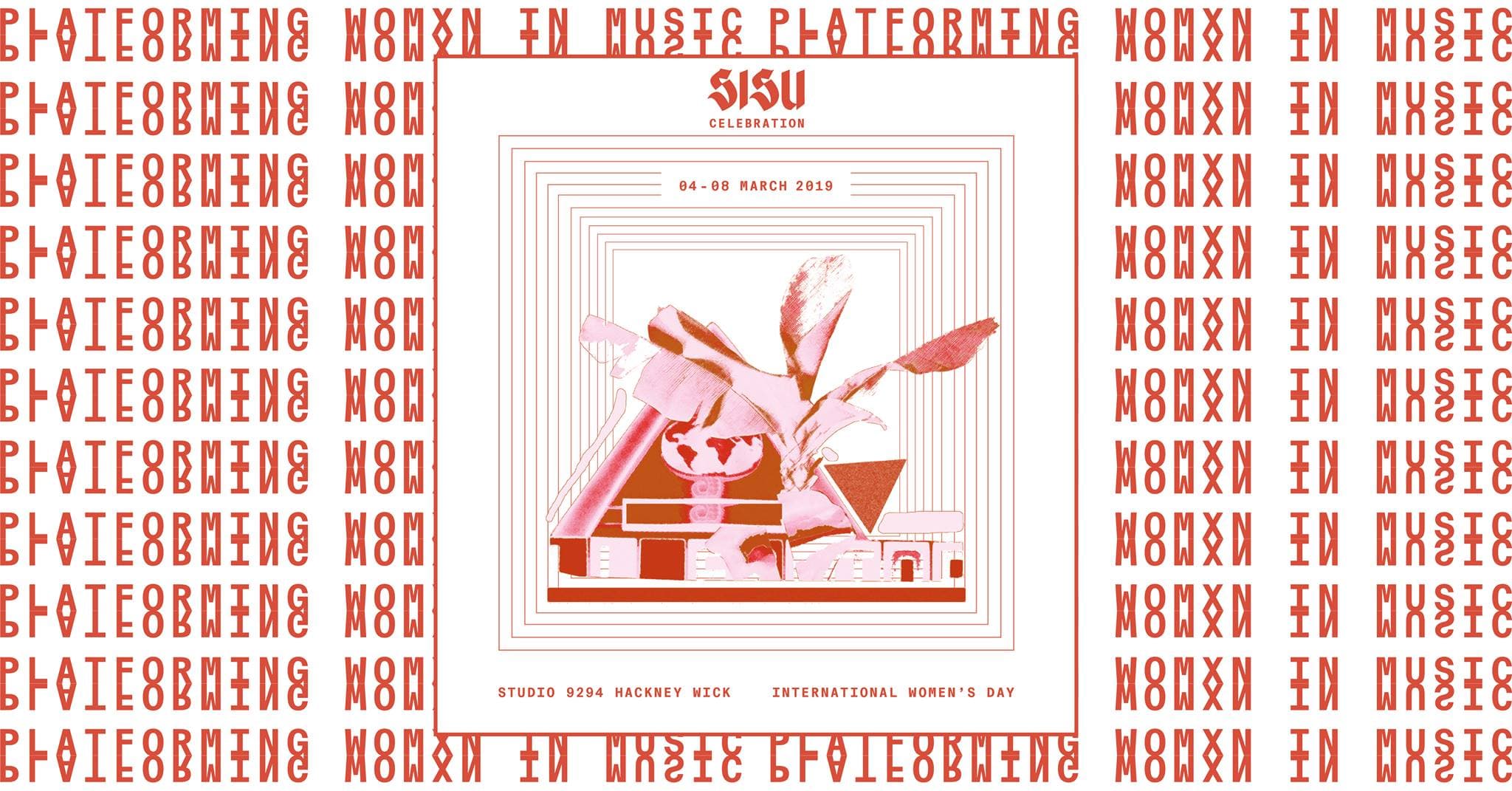 SISU Presents: International Women's Day Celebration 2019
Artistic celebration for International Women's Day!
SISU  have been blessed with the space at Studio 9294 to celebrate International Women's Day. We are hosting a selection of week long events leading up to a huge celebration on Friday March 8th!
Alongside our London leg of our DJ workshops tour, we are making use of the space, enabling artists to utilise the space for their creative works, to meet like minded womxn and for us all to work together to create some magical things in celebration of IWD!
The main aim is to make use of the  space for free throughout the week and have as many different communities, art forms, musicians, writers, workshops and anything creative, educational and fun that can contribute to platforming womxn and flow through the space. This includes coming and eating some lunch and having a chill out space for the week!
So we have:
– Photography Exhibitions
– Visual Artist Installations
– Open Decks
– Poetry Workshops
– Panel Talk with Soul Systahs
– Creative Writing Workshops
– Workspace Desks
Friday will be a 13hr Artistic celebration with DJ's & Live Performances and exhibitions (and even a cheeky yoga class).  Line up includes: Sisu residents (Malissa, Lauryn Harper, Galactic Ruler Prieza, Little hats), Mosteph, Adluna, Ellie hall, Tia cousins, Lucinda Younger, Miss Ledz and the one and only Tailor Jae.
Main headliner: COCO COLE!
DANCE PERFORMANCE
Lesya Tyminska
EXHIBITIONS
Sahar Vagan Photography
Sanna Huber
Sophie Grace White
Facebook event LINKS:
Week long: https://www.facebook.com/events/2173635756025186/\
Friday:  https://www.facebook.com/events/324392094867766/
---
Back to home.