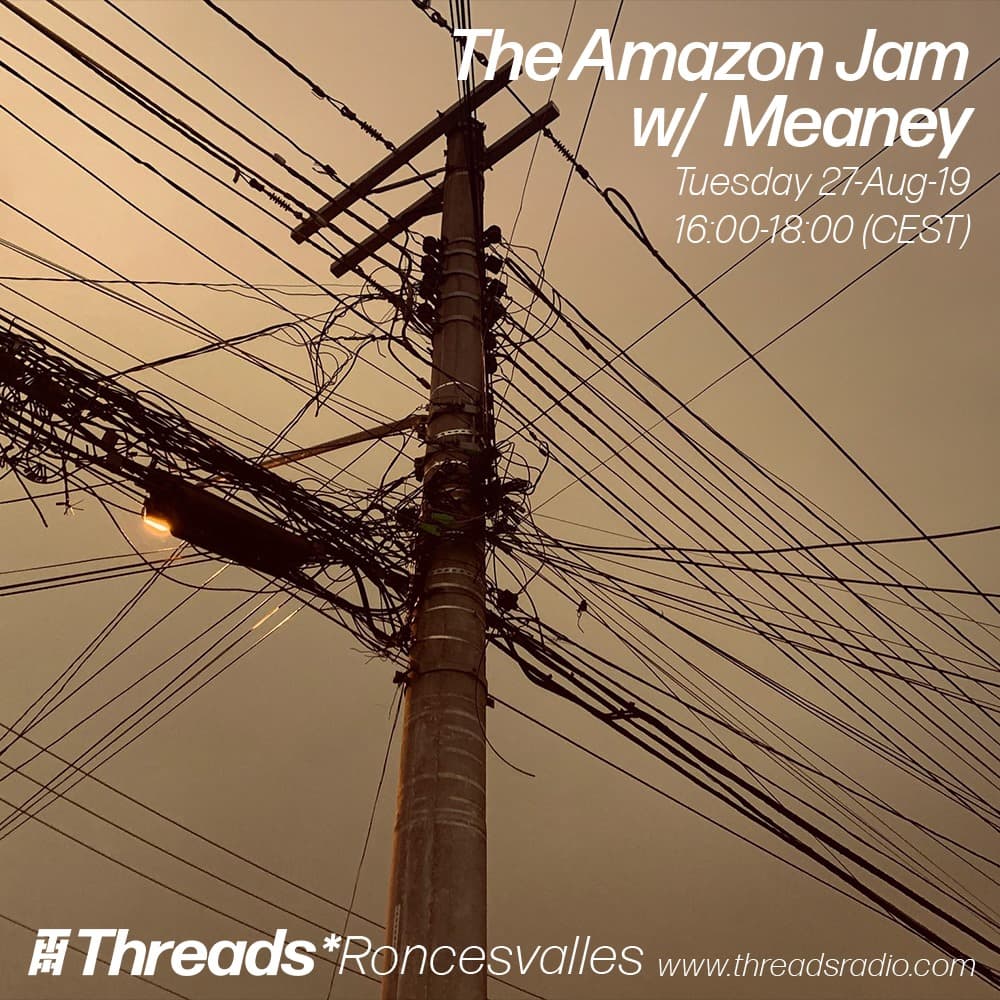 The Amazon Jam w/ Meaney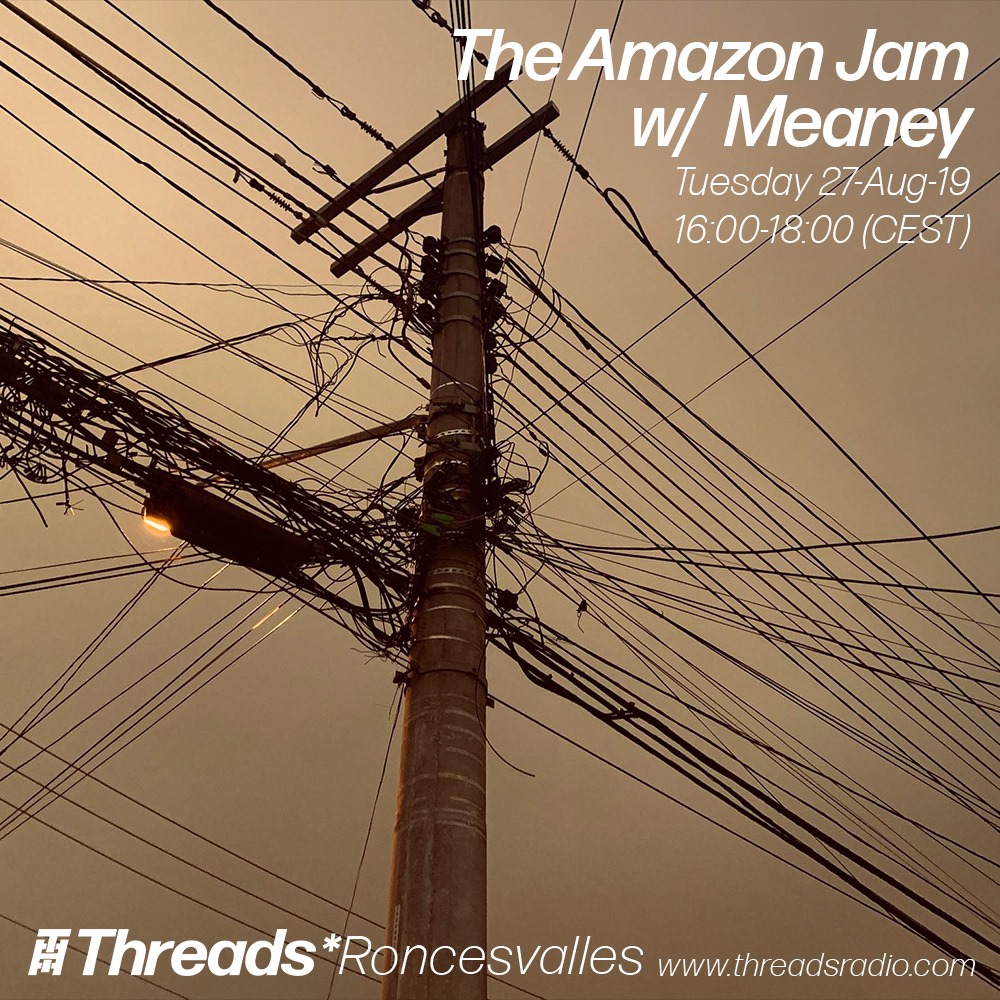 Living in Canada, I have seen the first-hand effects of our changing climate – with water levels at record heights and wildfires burning throughout the Arctic. This week I was speaking with my friend João in São Paolo (shout-out Jo-Jo), and a photo he shared of the blacked-out midday sky really moved me. It helped conceptualise that all these regional instances of extreme weather fit within a global struggle to reconcile urban growth with our increasingly volatile climate.
In this mix, I explore music by artists and labels originating from South America. I recorded it in April, and it was initially going to be used for another project. As the São Paolo based Vedana Records heavily inspired this mix, I thought I would instead use it to help raise awareness of the environmental issues ongoing around the Amazon.
The deep and minimal sounds are perfect for the experimental nature of this set; as this was my first attempt at integrating DJ-ing and live sampling with Maschine. I actually recorded this project prior to my residence with Threads, and it was a stylistic pre-cursor to the hybrid set-up I have mainly used whilst recording shows ever since.
Why did I make today's episode?
Following the warmest month on record – the world is watching in horror as wildfires ravage regions from the Arctic to the Amazon. While positive steps have been made by some governments, leaders such as Jair Bolsonaro and Donald Trump continue to politicise the ongoing climate crisis and obstruct emergency measures.
As a resident of Toronto, I have been shocked by the record-setting water level of Lake Ontario this summer. It is symptomatic of a greater problem within the Great Lakes Basin and reflects the impact of climate change on global ecosystems.
The symbiotic natural equilibrium continues to be disturbed by prolonged pollution, hydro-carbon usage, and slow governmental responses to the pressing challenges that exist on a global scale. Here are five ways you can help change this (sources: WWF/ Business Insider
Educate yourself and others: InfoAmazonia is one of many recommended sources – they track the fires currently burning across Brazil. (To follow the ongoing crises specifically in the Arctic, I recommend the Arctic WWF). Support the institutions by sharing their content and help spread the message to others.
Recycle & support the environment through your lifestyle: Learning how we can live more sustainably is a key social hurdle if we stand any hope of resolving anything.
Support organisations: alongside the WWF's emergency appeal – here are a few with at least three out of four stars from Charity Navigator – a non-profit that rates charitable accountability and fiscal management. Click the hyperlinks to find out more about: Amazon Conservation Association, Amazon Conservation Team, Amazon Watch, Rainforest Foundation US, Rainforest Trust, Rainforest Action Network.
Volunteer & support grassroots activism: change begins at the individual level and it can massively impact societal culture around environmental issues.
Lobby your local officials: Write to your local officials to convey your outrage. Sadly, there will not be much of a world left to govern if those in charge do not adequately respond to these pressing issues at a policy level.
"The Amazon is popularly known as the lungs of the world. It contains over a third of the world's remaining rainforest, but we're losing it – fast. The more you learn about the crisis that's happening, the more you can help…The fires are a direct result of soaring deforestation rates to clear or prepare land for agriculture and cattle farming. We've seen a massive increase in the number of fires in 2019, and half of these have been in the last 20 days. While natural wildfires are not unusual at this time of the year, the sheer scale and intensity of these fires is exceptional, and the direct result of increases in deforestation rates by farmers going largely unchecked by Brazillian government." – (Source – WWF)
Find more of the music featured in today's show:
Meaney's Track Spotlight: Ian R – 10 AM. As is often the case with the opening tracks in my sets – this was the creative inspiration and the starting point for this project.
Meaney's Artist Spotlight: Buraye.
The Bogotá-based artist is definitely one of my favourite finds from researching this project. His spacey and tripped-out sound is as well suited for club and festival environments as it is for relaxing at home.
Meaney's Label Spotlight: Vedana Records.
This São Paolo based label has become a staple in my radio shows, and their Brasólia V.A. release features heavily in this mix.
Tracklist:
---
Back to home.