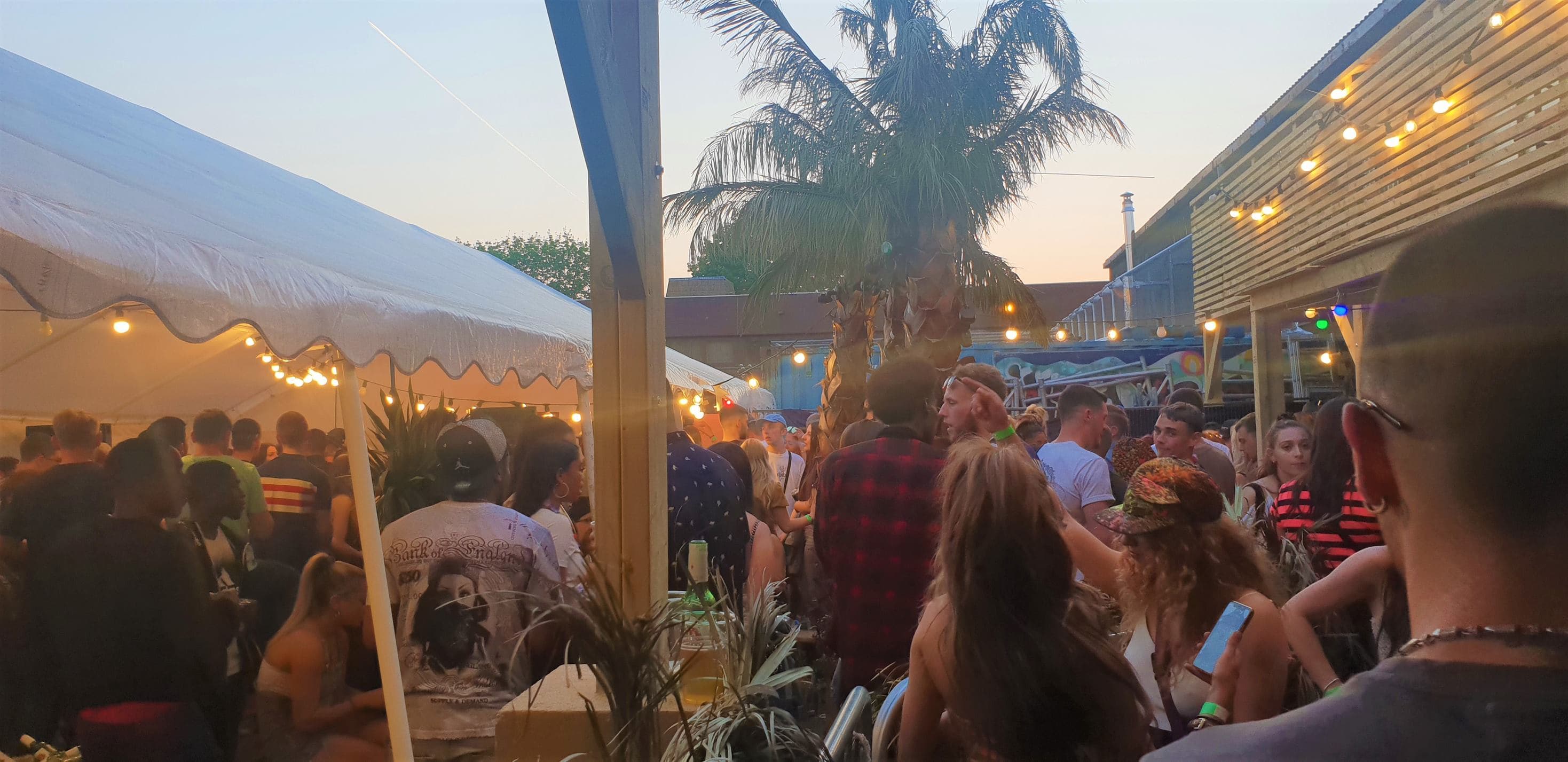 The Cause: Keeping It Real (by Al Ballentyne)
The Cause: Keeping It Real
(by Al Ballentyne)
There has been a lot written already about The Cause elevating it to its celebrated status as emergent cultural hub. The Cause is Threads' home and many good things happen in this space, while some may see events and online presence alone, we are privileged to come here every day, be around interesting people and make radio. It is a great place to be and is always evolving. I wanted to find out more about the thinking, ideas, intention and motivations behind the  project. So I spoke with Stewart and Eugene about how all of this came to be.
It started with Stewart expressing "I am a bit hooked on parties", he found the space and decided to make a small club that grew exponentially, with Eugene it turned into what see today. It was simply something they decided to do together to give something back to the community in making a nice space for people to dance and express themselves. While the guys were looking for another project to make a workspace it wasn't feasible, so they coupled the idea with a club which evolved into what The Cause is today. There was also a strong desire to give something back to the community and at time of writing, over £20,000 has been raised through events organised in aid of different charities.
The process began with a few meetings in December 2017 before keys were handed over on second of January 2018. The original vision was to make primarily workspaces then potentially a 200 capacity room downstairs to hire out for parties like they had been doing before in the warehouse scene and other venues. There are a lot of people who wanted a little dark room to party with their mates on a Friday or Saturday night. In providing that would in turn help us with some income to support the studios.
However when works started the project began to take on more life and started to snowball. Stewart and Eugene were asking the question of doing it above board or keeping it private, the decision was made to do it all legitimately as result of the growing build. There was no reason to operate under the radar with a space of that size because the risk is too great. It would also be such a shame for anything well intentioned and realised to not be allowed opportunity for maximum potential.
The guys describe it as a cool, dark space with good sound and work with a lot of underground promoters creating a diversity in what goes on. The one thing that attracted them to the building was the opportunity to do a variety of things with the space and due to its positioning (two minutes from Tottenham Hale station) they could get away with making some serious noise.
Another thing to note is that it's important to have a space to socialise, get away from it all, escapism which is a reason many of us go out partying. The sentiment regarding the transformative nature and positive impact of dance music culture ran throughout the project. It is also evident that having been visiting The Cause a few times a week since we started in January, that sense of positivity is in the people as much as the place.
The whole DIY vibe of the venue echoes experience of living in the warehouses and the  parties there. So by opening it up to the warehouse promoters the aim is to show people that it isn't just another club but something that translates that almost rugged, raw freedom of a warehouse party into a club space.
As is the transient nature of our times The Cause, along with much of Tottenham Hale is scheduled for redevelopment but the opportunity may not have arisen in the way that it has. The project has been done with "a lot of love and a bit of a punt" because the size and location of the space would have cost a lot of money with a lengthy lease attached to it in any other circumstances. The flexible nature of the space has been something that is felt that has been crucial to success. Things are done instinctually and to great effect. we have been lucky in the level of agency over the space has allowed. Recently it was confirmed that The Cause will be here until at least January 2020. The upcoming first birthday party on Bank Holiday Sunday is looking like a great party and the recently opened roof terrace serves as a fine way to take it all in.
When I asked if the guys had a message for the community, it was this: Keep it real.
To find out more about The Cause click here
If you fancy an epic dance and super fun times this bank holiday weekend, check out The Cause's First Birthday Party on Sunday!
Author:
Al Ballentyne is head of editorial at Threads Radio and a freelancer working in entertainment, broadcasting and education. He performs regularly as 'Barry Bungalow', a surrealist cabaret entertainer & storyteller. He co-runs 'Canned Aid' – a social initiative aimed at taking direct action against food poverty. He works as 'The Guerrilla Mystic' which is a project aimed at demystifying spiritualist ideas and practice so more people can access and benefit from connecting with the energetic flow of the universe. He hosts 'Barry Bungalow's Extreme Fetish Club' & 'The Guerrilla Mystic' shows on Threads. Al works as a guitar-for-hire, general disco menace and moonlights as a lecturer/educational consultant. You can connect with him on 
Twitter: @alballentyne
Instagram: @alballentyne
---
Back to home.