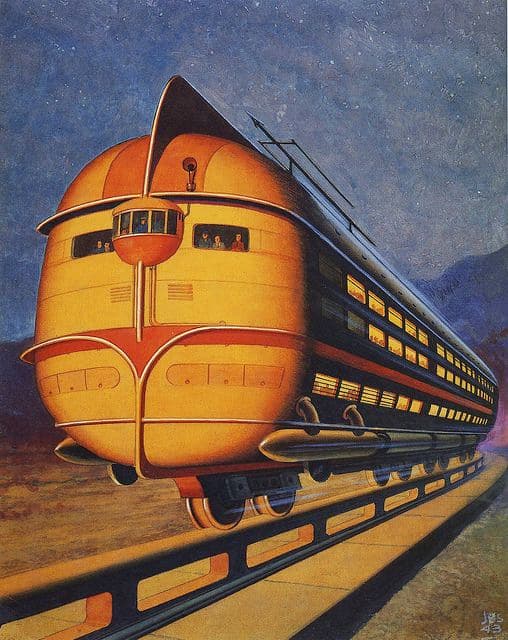 The Thread: Transeurope Express
It's a serious weekend at Threads, today there's events all day in Berlin (available on Threads* & Facebook livestream) and the Promoters unite party in London. 
Berlin
The emerging sister studio Threads*ZK/U returns! 
Threads*ZK/U is the sister-studio of Threads Radio (London). It builds on the dynamic interconnectivity of the ZK/U Berlin echoing its drive towards meaning-creation and disruption in the urban sphere.  
Today you can travel with us into the converging sonic spaces of loop improvisation from artist Byungseo Yoo, local German anti-racist activists WE'LL COME UNITED and Theatre X and experimental voice treatments from the Weirding Module. Featuring a double bill from Indonesia we invite you to sit back with sub_ʇxǝʇ's informasi informal and jam with Ican Harem from Gabber Modus Operandi who has put together a mix of Penceng: a style of electronic keyboard music for wedding raves from his native island of Sumatra.
Following the day's events at ZK/U we will be heading over to Loophole in Neuköln for the 'Threads*Neukölln – Club Night'. Running from 23:00-05:00 (CET) at  Loophole, Boddinstrasse 60, 12053 Berlin €3 euros OTD
What's really exciting is that a few weeks ago you may remember that we ran a pop up stream in Macedonia and today one of the artists involved is performing in as part of the Threads* Neukölln – Club Night. Andres Hz will be bringing a dissonant, postmodern take on Byzantian mysticism and its sonic and spiritual influence on balkan music. The lineup is looking sick:
– Andreas HZ (BTKRSH/Desonanz Festival) (MKD)
https://soundcloud.com/andreas-hz
– Big Leg (Astral VIP)
https://soundcloud.com/djbigleg
– H.A.F (Loose Lips)
https://www.residentadvisor.net/dj/haf
– Medallion Man (Loose Lips) (UK)
https://www.facebook.com/medallionmanmusic
– Nacasat (Subeskt Record) – LIVE
https://soundcloud.com/nacasat
– Shanghai Burton (Skrufix/Big In Japan)
https://soundcloud.com/shanghai-burton
– T-Scale (Faster Than Music/Loose Lips) (MKD) -DE debut-
https://soundcloud.com/jef-t-scale
– Withheld (b0ld/SDA/Mole Music)
https://soundcloud.com/withheld-uk
Head to the facebook page for more information
Tune in live from 12:00 CET on Threads stream 2
London
This Easter Sunday is going to be ridiculous, we've been gathering a solid team from 15 crews/promoters who are involved with Threads to put on an epic party at The Cause in Tottenham. I mean, we could go into it however it's probably best to let Nigel tell you about it. He's been a bit concerned that people may be at a loose end on Sunday night. Let's face it, we don't get to legitimately party through to Monday often! 
Running from 11pm to 6am is the Promoters Unite! Party, there's three rooms going on, a brand new roof terrace and a whole load of ridiculous music. Best of all it's free before midnight! 
There's been a pre party mix series running to get you in the mood, you can check out some of the crews vibe and figure out who you'll shake your pants to. 
If you're a bit stuck for what to do with your weekend, fancy something new or want to hear great music and ideas there's so much great stuff going for you to enjoy with Threads!
---
Back to home.