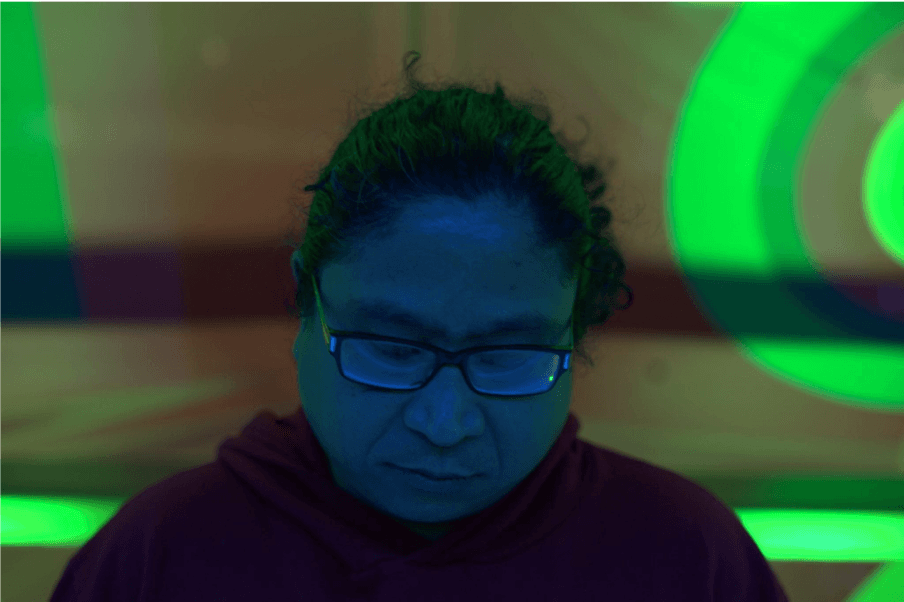 'The tranquil world of Frequency.Fixer'
We explore the imagination of this Ambient world Artist (written by Dominique de Coarmond)
Have you ever laid in bed, no urgency to fall asleep, tired and unfazed? Or you're trying to channel that inner spiritual being of yours because the positivity on a Monday morning is at an all time low? Yes, same. I found a possible solution to help you sleep better and to gain some good energy for the week. I'm of course speaking about Frequency.Fixer and his albums of delightfulness.
I came across a recent album, entitled 'Travel Music (World)'. On that day of its discovery, I moped around my apartment, dreaming of the sun as the clouds were hanging low in the sky whilst the humidity hit my body. Spotify at the ready, I pressed play. At one push of a button, I was sold. Introduced by the melodic intro track, 'All The Sounds', echoes of sitaars and plucked tunes made an instant smile appear on my face. Then skipping to 'Danza De La Luna' with Latin-inspired themes of acoustic guitar, shakers and bongos, encapsulated with world music central stylings. It's a pleasant surprise that you just keep on getting sold by, song by song. I added 'Solo La Luna' to my daily meditation playlist whilst listening to the wondrous chants in 'Native Angel'.
I've been a fan of world music ever since I can remember. The need to connect with the earth and our surroundings is something I've always found important in my daily routine. Music plays a huge part in that, particularly in this case being world music with its calming tone and relaxation tools. Frequency.Fixer incorporates modern musical themes in the most creative aspects whilst still keeping traditional world music techniques in mind.
Through this interesting find, the album 'The Paths Are Unclear' resonated with me. The pure difference between this album and the latter was the sheer beauty of pain, raw emotion of sombreness. A lot more classical instruments and minor theories thrown in the mix. 'Ascension' should be a movie soundtrack, the part where two lovers see each other and in the mist, one gets killed whilst the each painfully watches. 'Waiting For The Kiss That Never Came' should be in that film where an apocalypse happens, the wife waiting for her husband to come back with rations, to find out he turned into a zombie, her world collapsed. I'm getting besides the point in my movie director aspirations but my conclusion has come to this: Frequency.Fixer is the ultimate composer of all genres with his ambient compositions coming from all over the world. He has created his own genre, his own instrumental world that we can all relate to in some way. Get your yoga playlists ready as well as your popcorn because this artist is one to watch!
Listen to Frequency.Fixer's music here
Dominique de Comarmond is a South African born Artist, Songwriter and Journalist from London. Her passion for writing started at a young age of seven where she wrote novels, poetry and stories. She currently studies music, performs her own songs as well as writing on her own independent music blog.The main focus being independent, diverse artists emerging in the industry with creative writing thrown in the mix. Catch up with her blog and social media via the links below
Music Blog: https://musicalhappenings.tumblr.com
Instagram:https://www.instagram.com/dommakesmusic/ 
Image courtesy of Frequency.Fixer
---
Back to home.