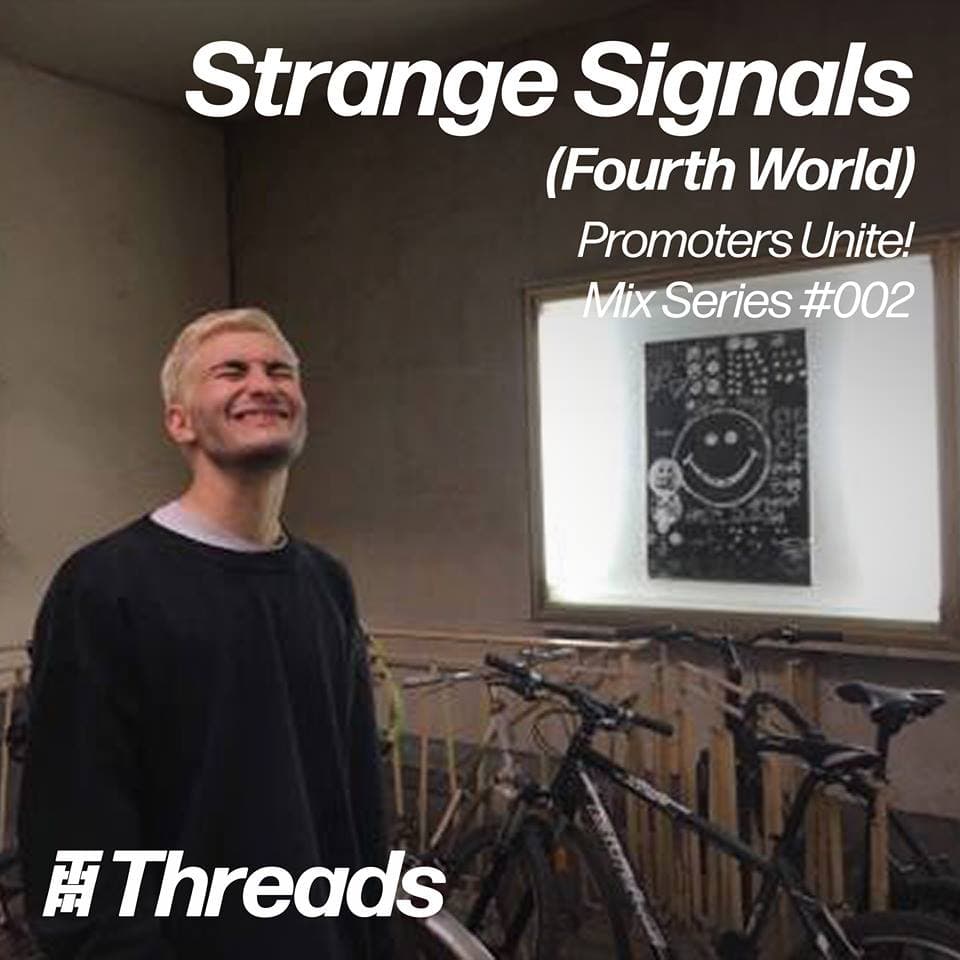 Threads Easter Sunday Rave: Pre Party Mix Series 2 'Strange Signals' Fourth World
We are just over a week away from our epic Easter Sunday Rave and as promised here is the second mix in our pre-party series. This one is by Strange Signals of Fourth World.
With this mix series we are asking each crew the same set of questions to help you get to know them better before the event, check out their answers below:
Name of crew:
Fourth World
What do you do:
Brighton/London based party starters specialising in a wide array of Dance floor oriented sounds.
Where can we find your stuff:
You can find Fourth World at https://www.facebook.com/FourthWorldEvents/ and myself at https://www.facebook.com/Strang3Signals/
Why did you get involved in the event:
Having been a part of a station for a Long time I thought it would be a great chance to link up with all the other amazing crews that host shows on the station.
Tell us about your mix:
The mix covers a range of sounds that you can expect to hear from myself when I'm playing with the Fourth World crew. It starts with an amazing piece by Rian Treanor called "ATAXIA_D3" before moving into some heady territory dark techno territory. In usual Fourth World style we don't stick to one style so also expect a mixture of shuffling Garage, Breakbeats and UK Bass in the later half of the recording. The mix also includes a Forthcoming track from my Label Shuffle 'n' Swing in the latter half entitled "The Never Know" by 2Smart of the Gush Collective.
What room are you playing in for the event:
Room 1
Anything else you'd like to share?
Keep an eye out for Shuffle 'n' Swing 001 due to arrive mid may and a few nights in the pipeline from myself and the Fourth World fam coming soon.
For those of you who missed it here is part one of the series featuring Noqualms of Canopy Presents and if you don't like to read, here's his mix!
---
Back to home.