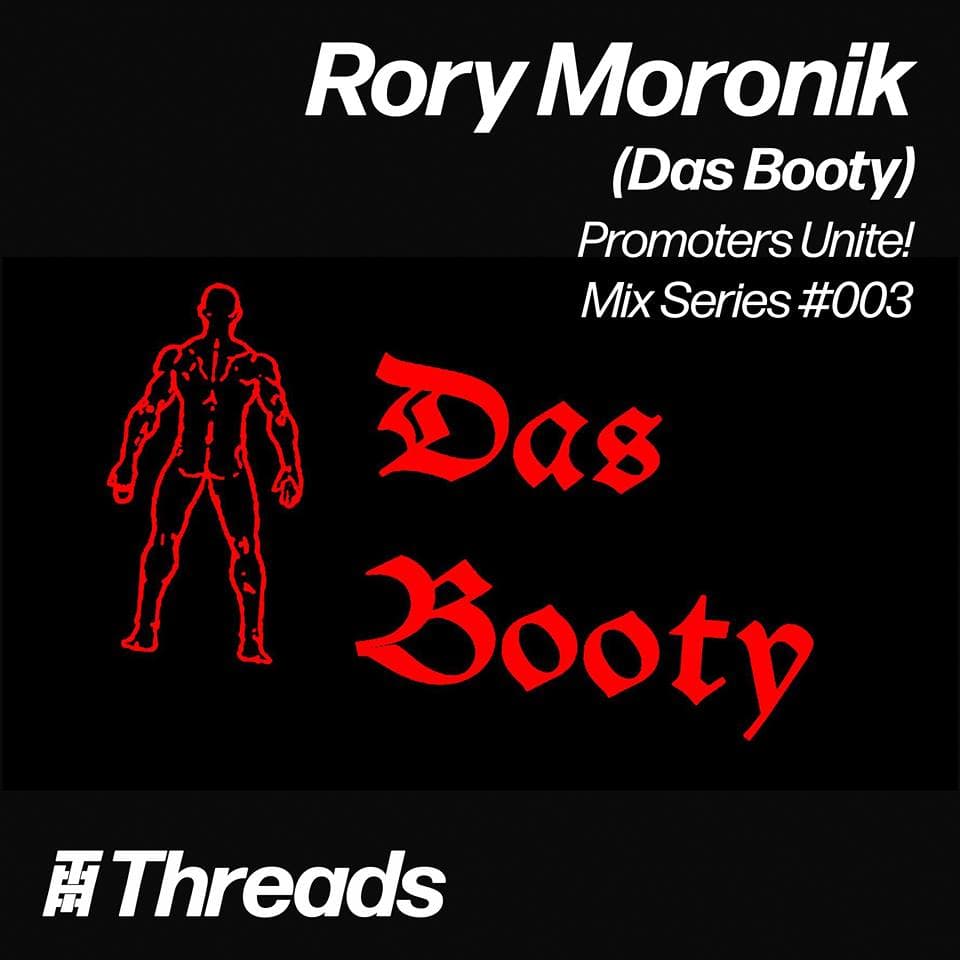 Threads Easter Sunday Rave Pre Party Mix Series #3: Das Booty
Happy Monday everyone with under a week to go here is the third in our pre Easter Rave mix series with an offering from Rory Moronik of Das Booty
Name of crew
Das Booty
What do you do?
We are a mixed-genre party crew that focus on hardcore rave music, whether it be wonky techno, mutant bass, ghettotech, UKG, oldskool hardcore, jungle or footwork. We promise that it will be tear-out balls-to-the-floor banging tunes all night.
Where can we find your stuff
We've got a fair few resident DJs, most of them do shows on Threads Radio and Deja Vu FM. We also have a mixcloud here you can listen to recordings from our club night. https://www.mixcloud.com/Das_Booty/
Why did you get involved in the event
We really like what the Threads radio station is all about, a community-led station bringing a wide range of music to the masses. Its amazing all the talent North London has. I've lived here for a few years now and wasn't really aware how much there was. The station has become a hub for that talent and brought that talent into the open. It's been great to see it all in action. Threads is what North London was crying out for!
Tell us about your mix
This is a first for me in that this is my first serious mix of ghettotech and juke type stuff, and after 20 years playing vinyl, this is my also my first recorded mix on CDJs. I'm quite pleased with the result! It's hard to mess it up on CDJs really anyway. I'm not really a perfectionist with mixing. I like it a little loose and 'live' sounding. I just slam it in there and trust in the tunes.
What room are you playing in for the event
Das Booty will be in the Rave Cave. There will be me and also Titus and MC Vandle of the Money Shot crew who will be smashing out the UKG and Jungle. They have been making serious waves on Deja Vu FM in a relatively short time and are already getting booked at big events like Garage Splash. Check them out!!
Anything else you'd like to share?
Das Booty has a party coming up on May 11th at MOT in South Bermondsey. We have a wicked lineup, namely Bintus, Rrritalin, UKAEA, We Buy Gold + the Das Booty gang. We have the best crowd!! Come! You won't be disappointed. It's a proper rave.
INFO
FB: https://www.facebook.com/dasbootyrave
Event: https://www.facebook.com/events/228872318060695/
Instagram: https://www.instagram.com/das_booty_rave/
For those of you who missed out here are the previous mixes from Strange Signals (Fourth World) & Noqualms (Canopy Presents)
---
Back to home.