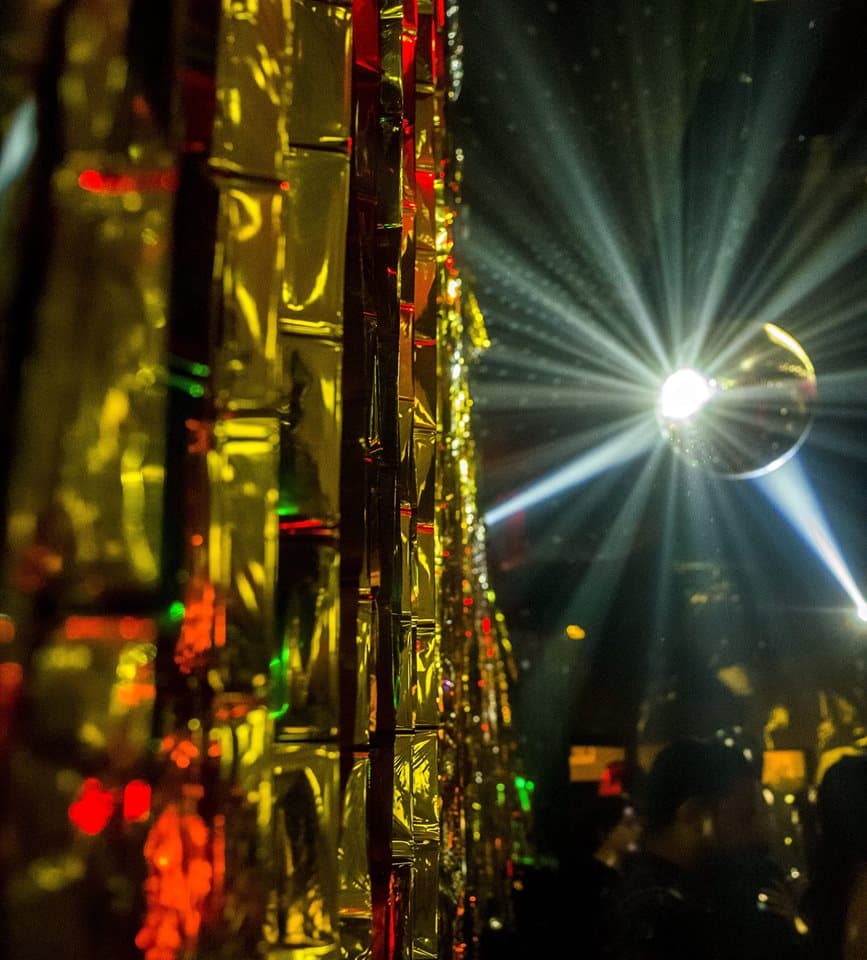 Threads x Anita Berber: In Conversation with Roman Selezinka
Back on the Berlin flex this weekend with another amazing event in the Threads orbit. This time we are partnering with Berlin venue Anita Berber (named in honour of  the Weimar era 'Princess of debauchery'). What's interesting about this event is the folks at Anita Berber are making an effort to bring together different digital radio stations and help strengthen the network in our community. With such diversity in our community it's great to see people taking the initiative to create those strong links.
I was able to catch up with Roman Selezinka who is in co-running the event and works at the venue. He is from Ukraine and passionate about Internet radio. He was very enthused about what is happening at the venue as a whole because they are setting themselves out to be different from other places in Berlin which he described as 'mainly dark rooms with great sound systems'. The hook with Anita Berber is that it is a bright, vibrant and colourful venue (just like its namesake) and this creates an atmosphere unlike any other in the city.
The 'Radioaktivität' networking centric events were Roman's idea as he was keen to encourage musical networking, collaboration with AV artists and reaching out to different communities. It's been going for about a year now and has been going from strength to strength ever since. They've worked with stations that have links in Berlin, Turin and Kiev to name but a few so far. Roman feels that internet radio stations need more publicity, collaborative opportunities and to represent themselves as communities of creatives rather than primarily promoting their selectors and deejays. This is very true because at Threads we are made up of creatives, makers, artists and ideas people from all corners and walks of life. Roman wants to make sure that people know the events are open to all creative individuals and to celebrate internet radio as a powerful emergent medium.
The web radio community are made up of such diverse individuals that Roman finds it inspiring to organise these events as it's a great opportunity to meet new people. Internet radio is something very dear to his heart going back to his time in Kiev and the inspiration it brought to him. He feels through platforming different stations at Anita Berber it will give people both inside and outside of the community a chance to explore the diversity of the community and what it has to offer. After almost six meteoric months as part of Threads I cannot agree with him more, there is something special about radio and internet radio in particular. It affords us freedom and an opportunity for unity, collaboration and development of ideas.
However that's not all that is happening in Berlin today! There is a pop-up stream and mixed media performance event at our sister station ZK/U before the club night, if you are in Berlin today make sure you check it all out. Kick-off is at midday local time. Otherwise you can catch it all via our regular channels!
Author:
Al Ballentyne is head of editorial at Threads Radio and a freelancer working in entertainment, broadcasting and education. He performs regularly as 'Barry Bungalow', a surrealist cabaret entertainer & storyteller. He co-runs 'Canned Aid' – a social initiative aimed at taking direct action against food poverty. He works as 'The Guerrilla Mystic' which is a project aimed at demystifying spiritualist ideas and practice so more people can access and benefit from connecting with the energetic flow of the universe. He hosts 'Barry Bungalow's Extreme Fetish Club' & 'The Guerrilla Mystic' shows on Threads. Al works as a guitar-for-hire, general disco menace and moonlights as a lecturer/educational consultant. You can connect with him on 
Twitter: @alballentyne
Instagram: @alballentyne
---
Back to home.