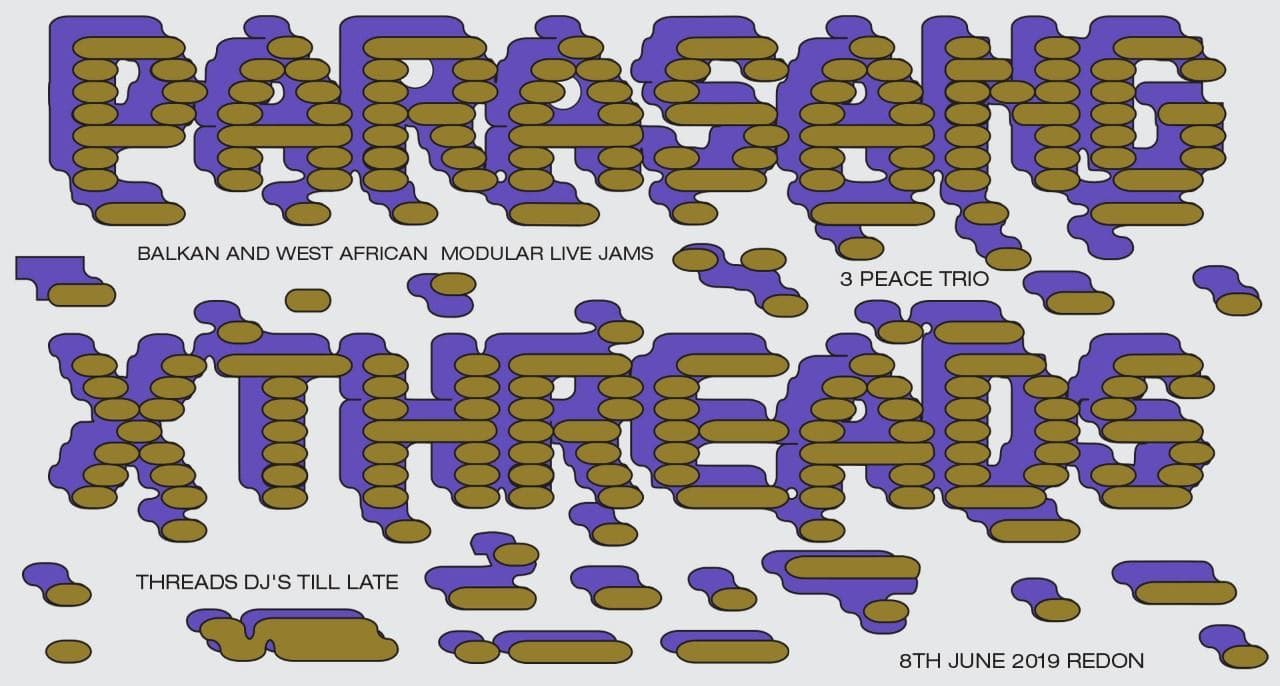 Threads X Parasang (08/06/19)
THREADS X PARASANG
We're partnering with Tottenham based radio station 'Threads' for the next Parasang to to launch a new audio/video streaming partnership for future shows. They are perfect partners to push the shows live around the World.
Plan for the night is:
3PEACE trio: "Drexciyan jazz excursions"
WondRWomN (DJ): "Rare groove"
PARASANG SET 1: Bulgarian Balkan modular set with Miroslav Morski and Pouya Ehsaei,
PARASANG SET 2: West African griot modular jam with Kadialy Kouyate and Pouya Ehsaei
Medallion Man, Felix Raman, LKF (DJ) – Threads residents end with dub techno and Electro b2b
THREADS
Community focused station, curating a unique selection of music, whilst also providing a platform for a range of socially, politically & comedic talk-based content. Threads* hosts content from their Berlin sister studio as well as regional shows from partner city districts around the World.
PARASANG
Parasang is a weekly night of live improvisation led by Iranian sound artist, Pouya Ehsaei (Ariwo / Entr'acte / Zabte Sote) and curated by himself and MANANA//Records founder, Harry Follett. Each show is a one-off collaboration exploring the diversity of the city's musical communities through electronic music.
Past guests at Parasang include Ethiopian krar player Temesgen Zeleke, Afro-Cuban percussionists Hammadi Valdes and Oreste Noda, Moroccan lute player Boujemaa Bouboul, jazz pianist Sarah Tandy, Shane Forbes, trumpeter Kevin Davy, James Mollison from Ezra Collective, Tim Doyle (Maisha/Cykada), dancehall/reggae drummer Marley Drummond, bassist Andrew Mclean, Aleh Ferreira (Banda Black Rio), Marcos Santana (Timbalada), Grim Artist 'Trim', electronic producer Henry Keen (Soundspecies/Electric Jalaba), Idris Rahman (Soothsayers), Maurizio Ravalico (Dele Sosimi) and Italian experimental vocalist, Maddelena Ghezzi.
---
Back to home.