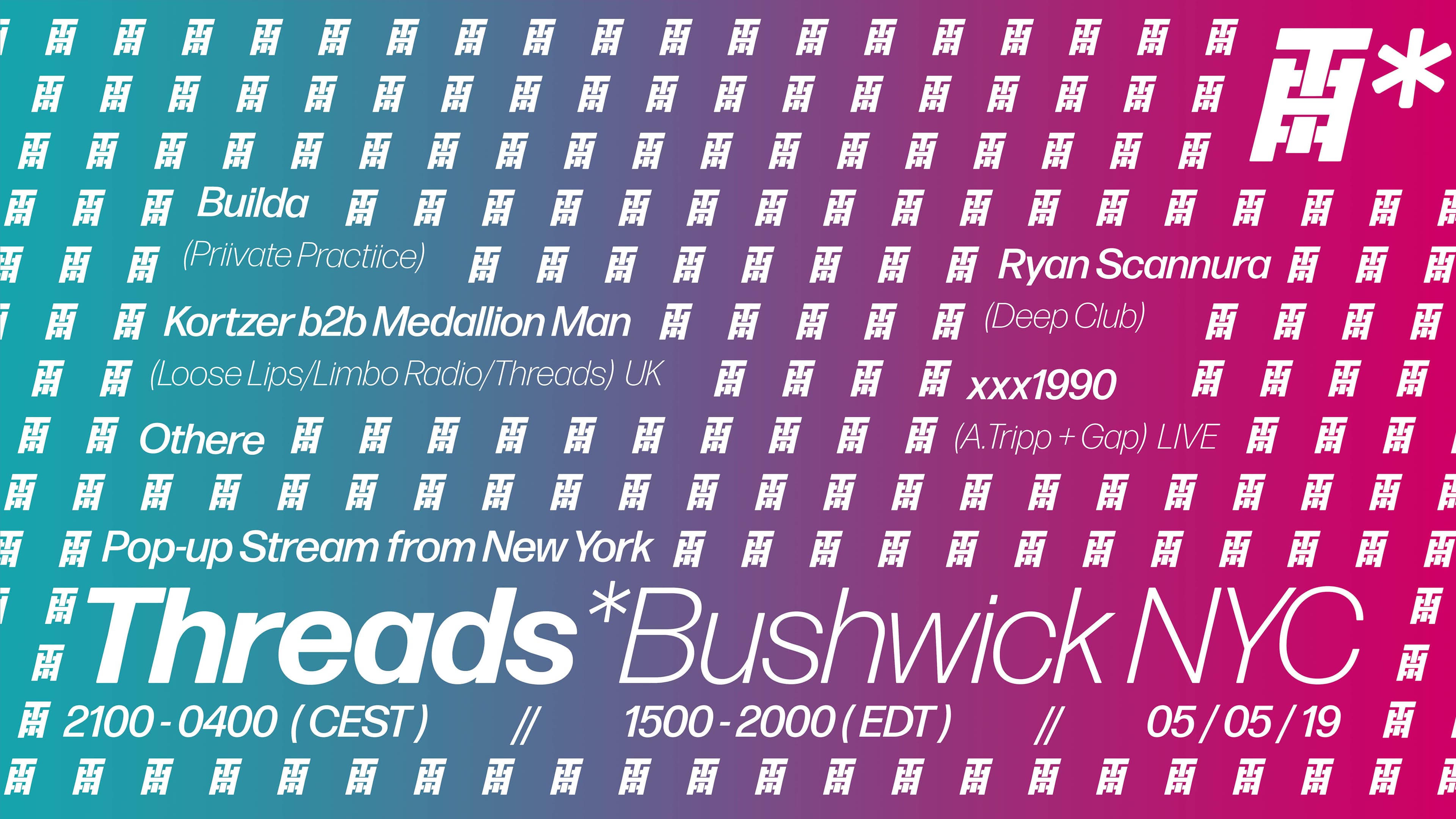 Threads*Bushwick NYC – Pop-up Stream (05/05/19)
Pop-up streams don't come more exciting and last minute than today's!
Threads* hosts its first live stream from across the pond, with a line-up curated by Threads* show hosts, International Winners. Expect weird tunes, hungover chatting, a host of amazing local selectors coming through, and a b2b from Threads regulars, Loose Lips, following their showcase gig in NYC last night.
——-
– Builda (Priivate Practiice)
https://soundcloud.com/djbuilda
– Kortzer b2b Medallion Man (Loose Lips/Limbo Radio/Threads)
http://loose-lips.co.uk
https://soundcloud.com/auderkortzer
https://www.facebook.com/medallionmanmusic
– Othere
https://soundcloud.com/othereisme
– Ryan Scannura
https://soundcloud.com/tram-planet-records/tramcast-010-ryan-scannura
– xxx1990
https://soundcloud.com/xxx-1990
---
Back to home.