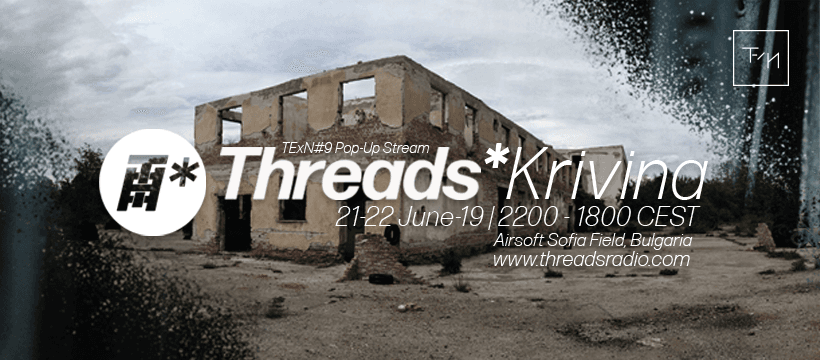 Threads*Krivina – TExN#9Pop-Up Stream, Sofia (21/06/19)
Threads* travels to the Balkans again this weekend, where we're delighted to be hosting our first ever pop-up stream from Bulgaria! Streaming from Airsoft Sofia Field, an incredible location on the outskirts of Sofia, in collaboration with TExN.
Showcasing local live acts and DJs, streaming for over more than 20h!
Make sure to tune onto Threads* at www.threadsradio.com – from June 21st at 22:00 CEST, to June 22nd at 18:00 CEST!
More info about TExN#9:
https://www.facebook.com/events/603309173514831
---
Back to home.